Real Madrid vs Bayern Munich, the second leg of Champions League Quarter-Finals between the two teams is going to be one of the most thrilling clashes of this season as Munich will be looking forward to entering the semi-finals despite the deficit from the 2-1 loss against Los Blancos in the last encounter. Real, on the other hand, will have the upper hand and would want to save a berth for themselves in the Champions League and regain the title after losing it to Barcelona last season.
However, big European games are not won by individuals, it takes the whole team to do so. As for Real Madrid, they must enter as the ultimate favorite but the BBC trio would be missing a 'B' against Bayern Munich at Santiago Bernabeu. Gareth Bale has been rested for this clash and this has further opened up a way for Asensio and Isco to play with the big boys at the front.
The former Tottenham midfielder has been constantly questioned over his form since his €100 million move to Real Madrid in 2013 and now, Asensio or Isco may end up putting his place in the team under threat.
First, he was out from action for three months due to his injury and after rejoining the BBC trio at Real Madrid, no substantial performance has been seen coming out of his footwork.
Coach Zinedine Zidane has remained true to his idea of playing with Bale, Karim Benzema and Cristiano Ronaldo from the very first day, but this season, the best has come out when either of the three didn't feature in the trio at the front line.
Further, Asensio and Isco have been the most favored players for Zidane Zidane in the absence of Gareth Bale as while the former was the key man behind Ronaldo's goal in the draw against Atletico Madrid last week, the latter was the star man due to his two superb strikes that sealed a vital victory against Sporting de Gijón.
It is rumored that Zidane has decided to go up against Bayern Munich with Isco being in the front three and it will interesting to see how he manages to get through those 90 minutes and whether Isco will be able to support Benzema and Cristiano Ronaldo with his passes.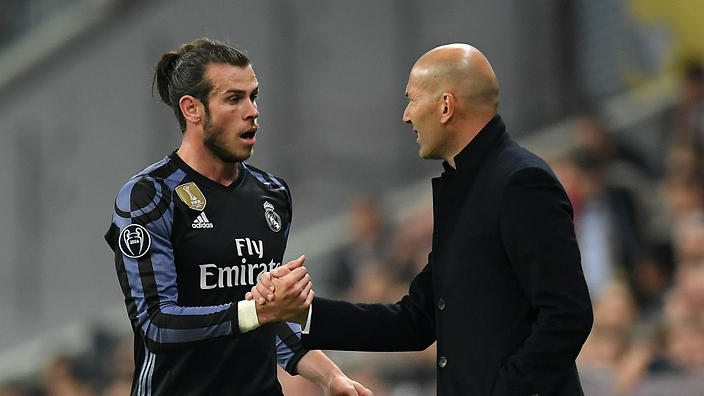 When asked about Bale, this is what Zinedine Zidane had to say, "Gareth has been working hard to get back and to play with the side and, after his three months out from injury, he's come back and was very excited about playing again. But he's got a little problem that has come up again. We hope it's nothing."In a few more days he should be back with us. Tomorrow [Tuesday] he will not be ready. We don't want to risk anything with him but he should be ready in a few days."]
Players who can decide the outcome of this match
Real Madrid
1. Cristiano Ronaldo

First, the Real Madrid vs Bayern Munich match will be played at Santiago Bernabeu, Secondly, Ronaldo has recently completed his 100 European goals and the last but not the least, he likes to score in important games which have helped him to become one of the greatest players in modern football. All the above-stated reasons are enough for keeping an eye on him (it's not like you never do that) in the second leg of Champions League quarter-finals.
2. Toni Kroos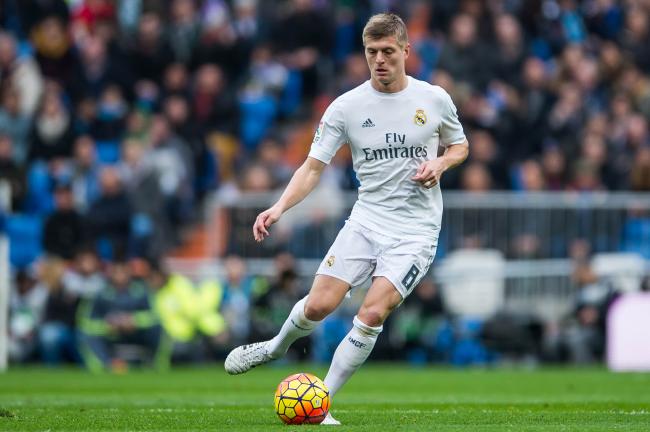 Well, he is the most underrated player on this list. He can pass long, he can pass short and the player can even pass into the goal as well. Furthermore, Bayern Munich is his former club, and he has has a point to prove, which he most certainly will.
Bayern Munich
1. Thiago Alcantara

Just like Kroos, Thiago also has the capability to pass the ball long as well as short. He has brilliant control over his dribble and has a right foot which can give the best goalkeepers in the world 'nightmares'. Thiago Alcantara will be the key man to get the wings into play during the game.
2. Manuel Neuer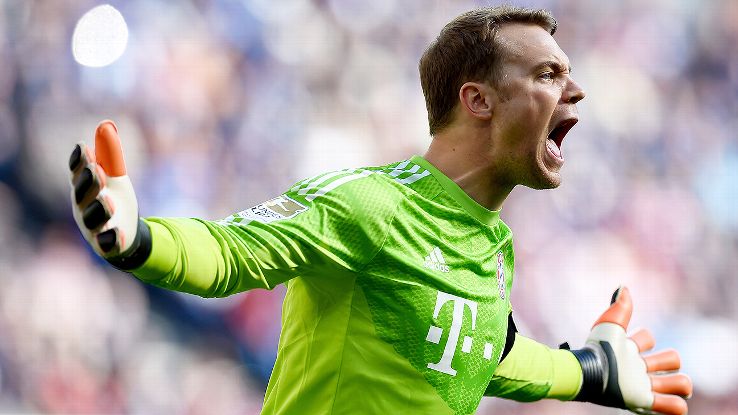 Some say that Neuer is even better than Navas and thus has the nickname, 'The Wall'. Zinedine Zidane once said, "It is not easy to play here, Bayern have great players and are a great team, but we still needed to play well in the second half. We were against a goalkeeper who is a wall". With the Germans down by 2-1, they at least need a goal in the second leg while Real Madrid will certainly find the space to test this wall. He Better have no cracks tomorrow.
Until it's a draw, Real Madrid has nothing to worry a loss even with deficit of a single goal can make matters worse for Los Blancos, in the absence of Gerath Bale.