Real Madrid have signed Theo Hernandez from their city rival Atletico Madrid for a 6-year contract and this is Los Blancos' first big signing of the transfer window, and it comes as a shock to every football fan as city rivals doing business with each other is a rare thing in Club Football.
However, Theo Hernandez, the 19-year-old, is a much-needed addition to Real Madrid's defense which seemed extremely shaky last season despite the front line doing a great job and clicking a European Double.
Theo Hernandez, on the other hand, has been linked to Real Madrid transfer from the first day of summer transfer window and the fact that he has established himself as one of the best left-backs in La Liga, further attracted the Spanish giants towards him.
The Frenchman failed to appear for Atletico Madrid's first team last season but prospered with Alaves on a loan, making 38 appearances, scoring two goals. He was also part of the Copa Del Rey final squad which inevitably lost to Barcelona but his talent is what Real Madrid have been trying to inside in Santiago Bernabeu and he will be playing as the next best replacement of Marcelo, who is the only dependable player at this position.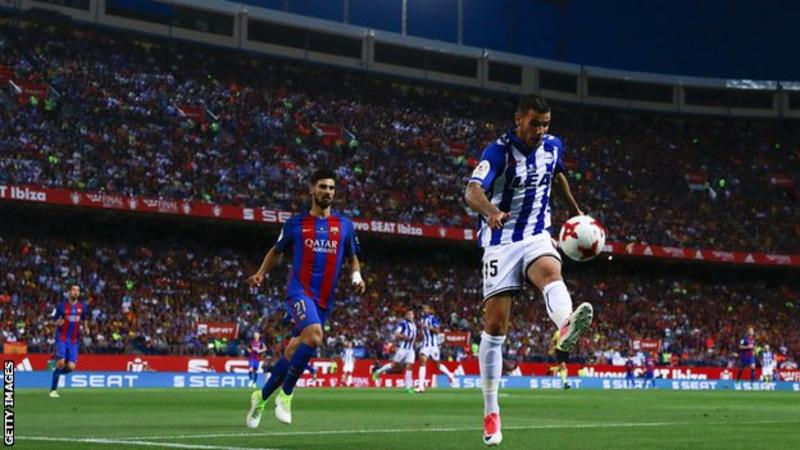 The Brazilian left back, being the most experienced one in Spain will finally be able to rest in the presence of Theo Hernandez and Zinedine Zidane will be looking to keep him fresh for big games. The likes of Manchester City and other Premier League clubs had also made bids for Theo Hernandez but due to the player's firm desire to play for Real Madrid, all of them were rejected.
Both the clubs confirmed Theo Hernandez's Real Madrid Transfer
Official Announcement: Theo Hernández.

👉 https://t.co/TKrK5lrNFg#RealMadrid #RMMovistar pic.twitter.com/MqQkFXYdJy

— Real Madrid C.F. 🇬🇧🇺🇸 (@realmadriden) July 5, 2017
Theo Hernández, transferred to Real Madrid ➡ https://t.co/CxcCjZQKaP

— Atlético de Madrid (@atletienglish) July 5, 2017
While Hernandez's official unveiling will be held on Monday, 10th July 2017 after the Real Madrid Transfer, it was reported that the Frenchman has pot pen to paper for a £22.8m deal with Real Madrid.
Moreover, on the same day, Real Madrid announced Fabio Coentrao's departure to Sporting Lisbon on a season-long loan after the Portuguese spent last season on loan with Monaco.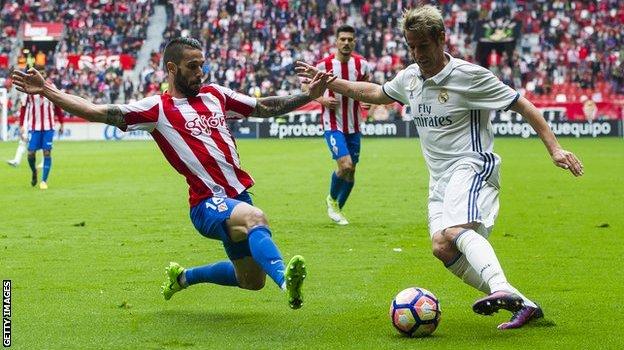 As for Theo Hernandez, his inclusion in the Real Madrid defense will boost the strength of 12-time European Champions, who are looking for a UEFA Champions League hat-trick next season.