Karim Benzema's future at Real Madrid has been subjected to many speculations and since he is witnessing his last 12 months of the five-year contract that he signed with Los Blancos in the year 2014, rumors have it that Florentino Perez has set his eyes on the Frenchman's long term replacement.
But for Karim Benzema, the timings couldn't have been any worse. While taking a stick from home crowd is bad enough in itself, when the chance to win games over is curtailed by an injury, which he endured last Saturday against Lavenant, so early in the game, it gets frustrating to say the least.
Now, according to latest reports in The Express, Real Madrid president Florentino Perez has marked RB Leipzig superstar Timo Werner as Karim Benzema's replacement as the 29-year-old's performances are coming under increasing criticism. There are also some reports suggesting that the 12-time Champions League winners might sell the talented Frenchman in the coming transfer window, in which Arsenal is expected to be a top contender.
On the other hand, Timo Werner himself has been linked to a number of top clubs in Europe and he has admitted that he will be open for a move in the future.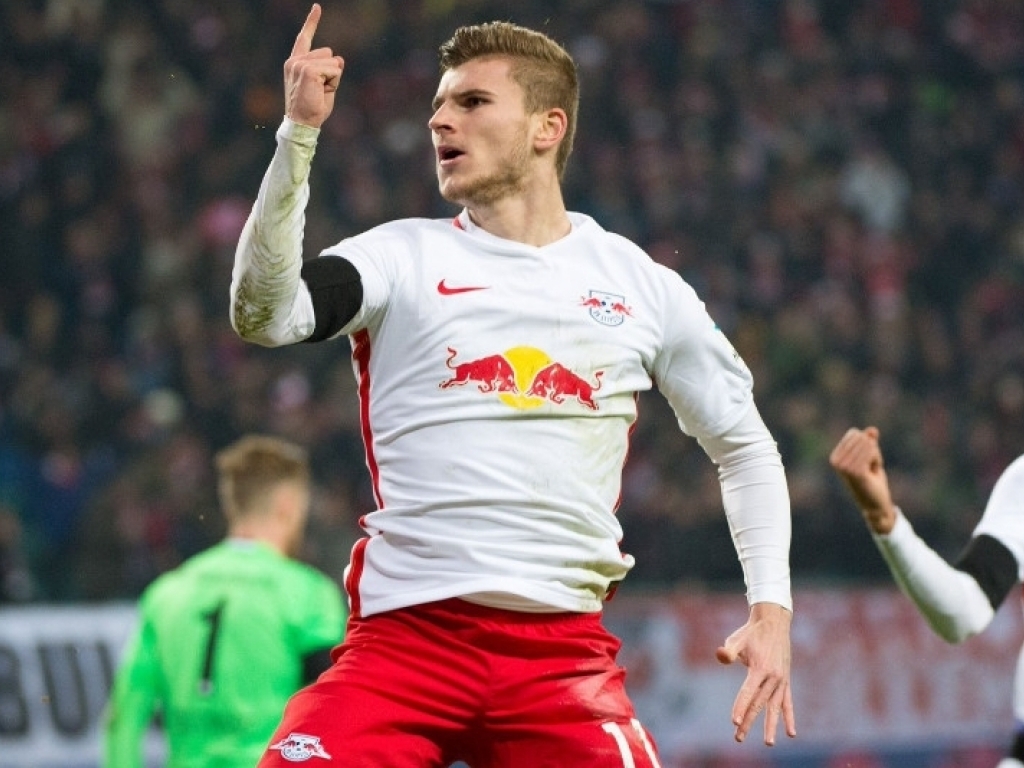 During an interview with German publication SportBild, this is what Timo Werner said,
"Until now, everything has gone well with RB Leipzig and I don't think about what might happen in the next one, two or three years, however, of course, I want to play for a big club but if I don't extend, it doesn't mean I'll leave next summer. It doesn't often mean that a player stays if you have a five-year contract."
Being 21 and having had a short yet glorious career, Timo Werner knows a word or two but from what we can deduce from his statements, clearly hints that he will be playing with European giants next season.
Werner had a stupendous 2016/17 campaign with RB Leipzig while scoring an incredible 21 goals in Bundesliga as well as guiding the club to the second position. He is quick in the middle, possesses skills to beat defenders and is blessed with lethal finishing at the front, all of which makes him the perfect package for any club wanting to strengthen its bench. As far as the 2017/18 season is concerned, Timo Werner has made a blistering start this year, as well, having scored 3 goals in just 3 matches for RB Leipzig.
While Karim Benzema has undoubtedly been a strong member of 'BBC', the unforgiving as well as demanding Santiago Bernabeu crowd have started getting on his nerve for his recent inconsistent performances.
That being said, Real Madrid has also been linked with Aubameyang (Borussia Dortmund) and Lewandowski (FC Bayern Munich) as well, but Los Blancos' current strategy of signing talented youngsters might see them sign up a deal with Timo Werner when the transfer window, once again, opens in January.
For Karim Benzema fans, all is not over yet as the Real Madrid striker has admitted that he's happy to stay as long as he's getting a regular game and as long as Zinedine Zidane continues to back him.
It is also reported that Benzema might have another chance after recovering from his hamstring injury and if he does put his money where his mouth is, he might sign a new deal with Real Madrid having a €1bn buyout clause.
Karim Benzema joined Real Madrid in 2009 and has 181 goals in 371 appearances for the first team.