Real Madrid is looking to strengthen its front line in the upcoming transfer window and their No.1 target is Atletico Madrid's superstar, who has been heavily linked with Bernabeu as well as Manchester United.
After the humiliating loss of Barcelona against Málaga in La Liga, Real Madrid now stands firm at the top of league tally and is considered the most dominating team of this season. However, things are not as good as it seems from the outer shelf and Zinedine Zidane as well as the administration is planning an overhaul for the front line trio.
The BBC trio, consisting of Karim Benzema, Gareth Bale and Cristiano Ronaldo, have been in good form but only individually. The number assists, as well as passes, have come an almost all time low and even the dressing room has been rumored to be worried about Benzema's future at the club. Bale's injury laden season and Ronaldo's aggressive approach have also made matters worse for a team that majorly depends on the frontline attack.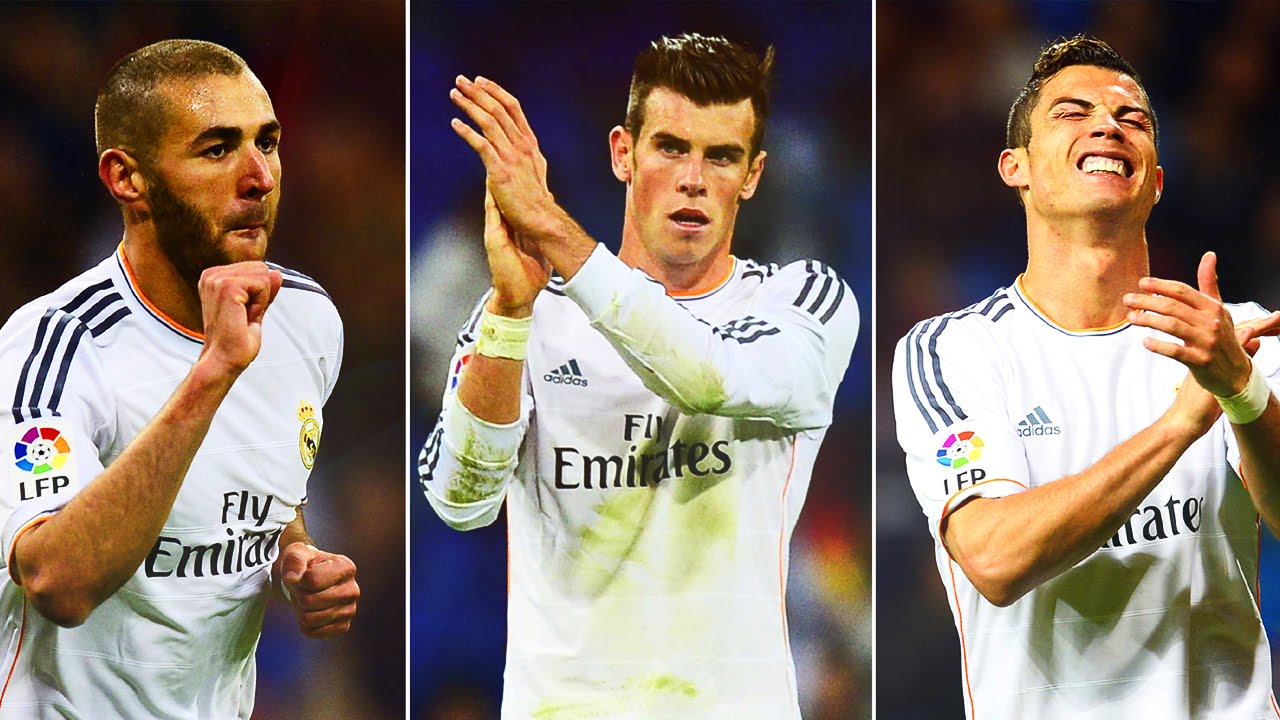 Planning to get things right, Antoine Griezmann has been made the number one target for the upcoming transfer window. The Atletico Madrid talisman has been linked with a host of clubs, including Manchester United and Real Madrid.
In the 43 games, Griezmann has played this season, he has scored 23 goals and assisted in 11, making him one of the leading striker of 2016/17 season. The 26-year-old is tied down to Atletico Madrid until 2021, but that has not stopped speculation about his transfer and even Griezmann has confirmed that his team is receiving inquiries about his services.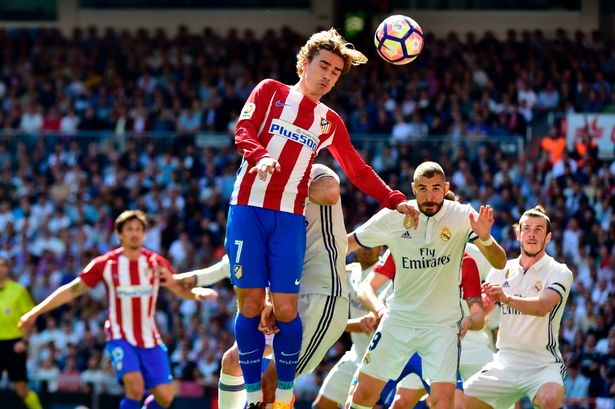 Moreover, the French national scored an 85th-minute goal against Real Madrid this weekend during a La Liga clash, making Zidane drool even more to have him by his side.
The Spanish giant is willing to shell $106 million for the release clause with Atletico, making it one of the biggest transfer this season. On the other hand, Diego Simeone is not willing to let go of his talisman without a fight and are willing to increase his pay from €7 million a year to a whopping €10 million a year. The new contract will also include an increase in his already mammoth release clause of £85 million.
When asked about his plans for next year, Griezmann said, "I don't rule anything out, but I am happy at Atletico Madrid", fueling up the flames to the next level.
Interestingly, Atletico Madrid and Real Madrid have a verbal non-aggression pact for not poaching each other's superstars, but that might come to end when Santiago Bernabeu decides to have Antoine Griezmann at any cost.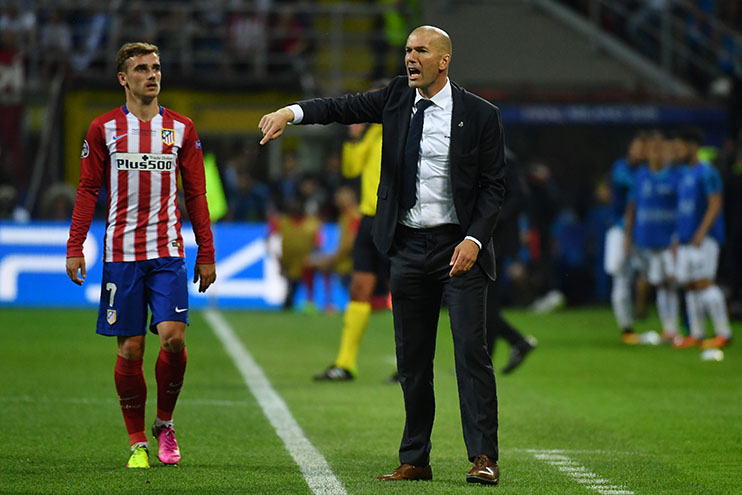 Speculations will be made till the summer transfer window comes to an end, but if Real Madrid manages to attract the in-form striker, it will be all good for the club, considering Ronaldo's age, Benzema's inconsistency and Bale's love for injuries.
P.S Who would not want a player who scores 40 goals a season consistently?