After a largely underwhelming three seasons, Manchester United's £89 million pound record signing Paul Pogba is set to quit the club for a second time, telling reporters in Tokyo it "could be a good time to have a new challenge somewhere else."
In recent months Paul Pogba has been linked with a transfer to Real Madrid, where he has expressed his desire to one day work with compatriot Zinedine Zidane, as well as a return to his former club, Juventus.
"Like you said, there is a lot of talking and a lot of thinking as well. For me I have been for three years in Manchester and have been doing great; some good moments and some bad moments, like everybody. Like everywhere else.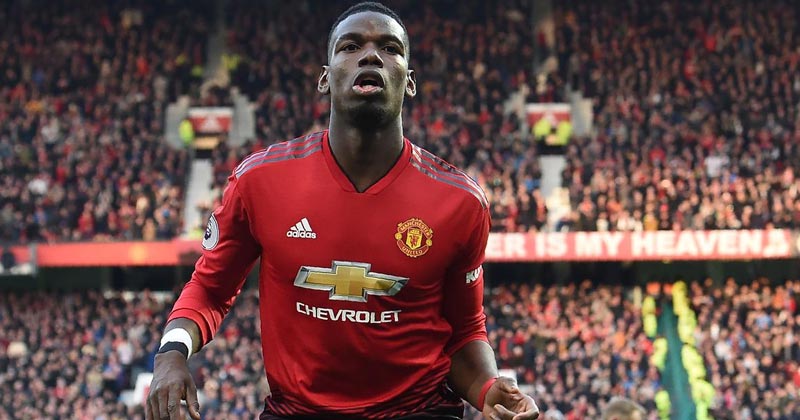 "After this season and everything that happened this season, with my season being my best season as well… I think for me it could be a good time to have a new challenge somewhere else. I am thinking of this: to have a new challenge somewhere else," said Pogba.
During a tumultuous 2018/19 campaign, the Frenchman fell out of favour under Jose Mourinho, but re-discovered his form and passion when Ole Gunnar Solskjaer took charge, and his upturn in form saw an upturn in United's season, as the Old Trafford outfit went on an astonishing run that saw them back in the hunt for a fourth place finish and Champions League football in 2019/20.
However, neither Pogba nor United could sustain their new level, as a series of disappointing results saw the club finish a disappointing sixth place, and with no trophies.
While United are in no rush to sell the want away midfielder, and having already lost Ander Herrera on a free transfer, Pogba is believed to be willing to force a transfer to Real Madrid by going on strike.
A bid of €120m should be enough to convince United to sell a player who doesn't want to be there, and United would turn their attention to Tottenham's Christian Eriksen or Leicester's James Maddison.