Paris Saint Germain vs FC Barcelona, the first holler of the UEFA Champions League 2016/17 round of 16 is all set be blown on Wednesday (IST) and this is the third time in last five seasons that these two teams are going to meet in the knockout stages of the tournament. At their first two clashed in 2013 and 2015, Barcelona emerged victorious from the quarter-final stage and Blaugrana will be looking forward to make it thrice at the Parc des Princes stadium in Paris.
Paris Saint Germain vs FC Barcelona, being a regular in the Champions League, the French side will try to come with all aces to end their winning drought against Barca in the tournament. However, the Spaniards have gone past the round of 16 in the last nine seasons and winning against them is not going to be an easy task for PSG, but, the club has lost only a single game at home in last 42 European matches and their current head-to-head performances have made the proceedings more interesting.
Barcelona, on the other hand, are fresh on a thumping 6-0 win over Alaves in La Liga and have lost only once in their last 22 games and the fact that PSG haven't lost a single game in the tournament and have also claimed the Ligue 1 Title, makes their 'Chariot of Victory' seem unstoppable.
Barcelona: What's good & What's not so good?
With Real Madrid having a clear advantage over the club in the race for the La Liga title, Luis Enrique would be feeling extra pressure to perform in Europe.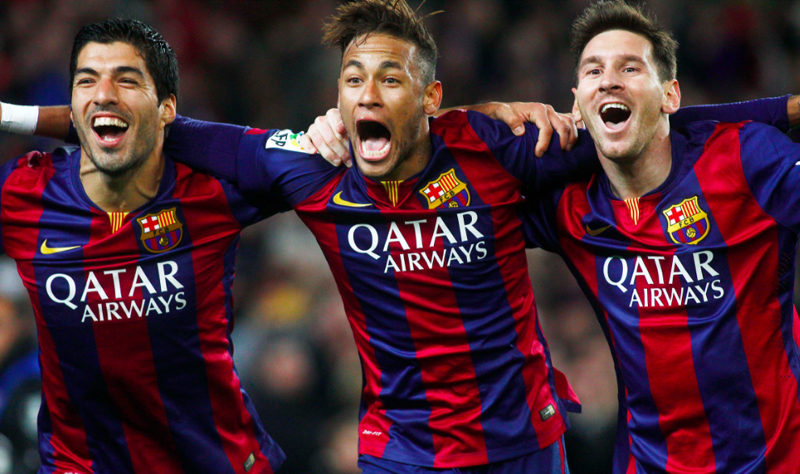 Neymar continues to struggle as the player has scored only once in last five appearances.
However, Messi is having a gala on the field as he has 12 goals under his belt in last 15 outings and his partner Luis Suarez has 10 in 9 games.
Possible Squad: Neymar, Suarez, Messi, Iniesta, Rakitic, Busquets, Ter Stegen Mathieu, Pique, Umtiti, Digne
Paris Saint-Germain: The challenge they face
In recent seasons, PSG has been going through their prime and in their last seven Ligue 1 games, they have had six wins and a draw, with the goal tally of 17 and just three being conceded. However, when it comes to head-to-head stats, PSG have failed to keep a clean sheet in their last 9 encounters with Catalans.
When Luis Suarez scores, Barcelona wins. That has been the scenario since the Uruguayan was picked by Barca as he has scored 70 times in 128 outings, out of which 65 were in his team's favor and 5 were draws.
Paris Saint-Germain has found it hard to defend their net against the striker but this time around, the one thing that the Les Parisiens have is Edinson Cavani, who is one of the hottest player in Europe right now with 14 goals under in belt in 12 games.
Barcelona haven't lost a game in which Luis Suarez has scored. The Uruguayan has scored 70 times in 128 appearances for his current side and has a record of 65 wins and 5 draws.
Possible Squad: Lucas Moura, Rabiot, Cavani, Motta, Di Maria, Verratti, Trapp, Meunier, Kurzawa, Marquinhos, Kimpembe.
Prediction
Paris Saint Germain vs FC Barcelona will be nothing short of an all out battle between the the two Alpha teams but considering the visitors form and PSG's struggle to give a complete performance, the score sheet may reflect either 2-1 or 3-1, both in Barcelona's favor.
Lionel Messi could unleash the fury in the second half but will get an answer from Edinson Cavani. The second half will be decider of the Paris Saint Germain vs FC Barcelona round of 16 clash.
Follow us on Facebook, Twitter and Instagram for more updates. Don't forget to like and share. Do tell us your views in the comment box below.