Neymar's record transfer to Paris Saint Germain has been the talk of the town for quite a while and now, after Barcelona has confirmed about player informing them of his decision to leave the club and has been given permission to do so, after four successful years at Camp Nou, Neymar will be subjected to world record transfer of €222 million.
After 2013, when Barcelona won the race against Real Madrid for signing Neymar, the player, alongside Lionel Messi and Luis Suarez, formed the formidable MSN (Messi, Suarez, and Neymar) trio which breached every defense that came in front of them.
But time has changed now and it is said that Neymar Jr. wanted more than just playing in the shadows of Lionel Messi, which to some extent, was expected.
In March, when Barcelona registered a historic comeback in Champions League against Paris Saint Germain, the spotlight was taken by Lionel Messi or rather given to him.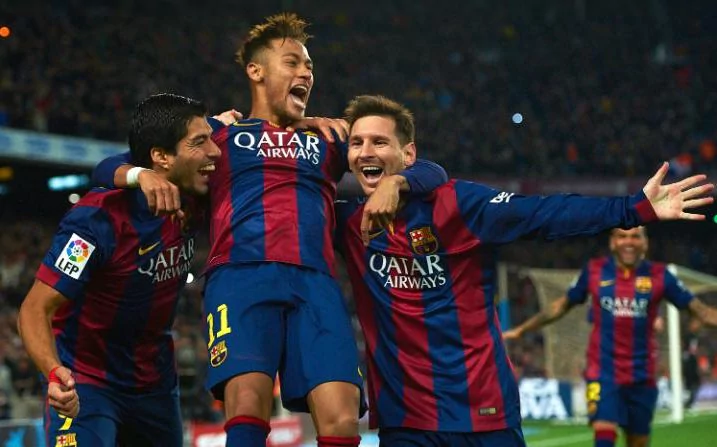 However, Barcelona scored three times in seven minutes and 17 seconds and it was not Argentinian at the heart of them all, it was Neymar Jr who scored twice by curling in a superb free-kick, winning and taking a penalty as well as providing the delivery on which Sergi Roberto scored.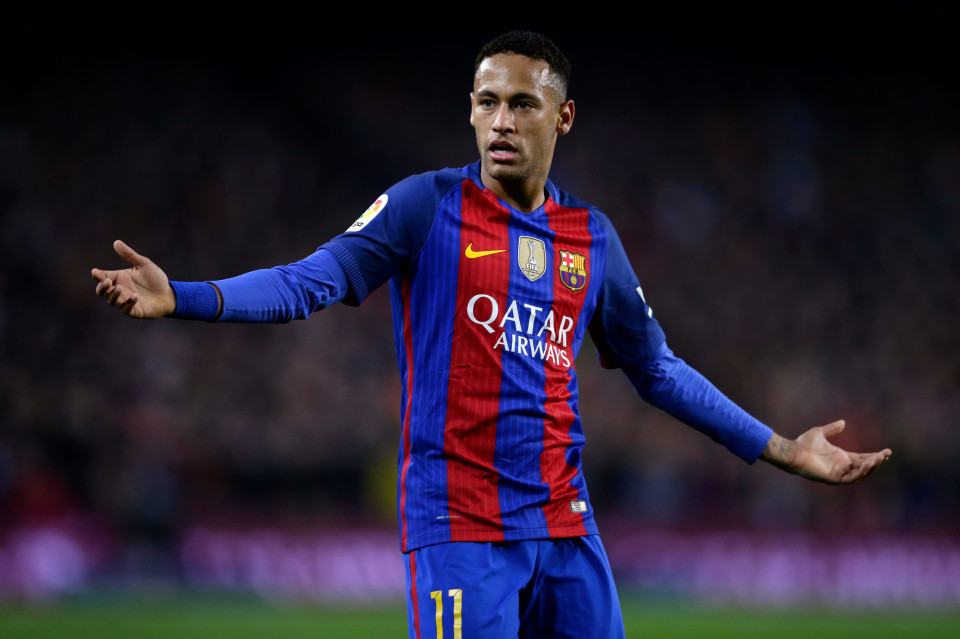 But he never got the appreciation he deserved and that was the time we last saw MSN playing like one soul.
Coming to Paris Saint Germain, it is not a hidden fact that after Zlatan Ibrahimovic's transfer, there has been an unfilled void in the club and they have also openly stated their dreams to become a dominating side in Champions League.
But how could have they done that? The easiest way was to infuse the hottest talent into their squad and that is what they did, be it the case of Cristiano Ronaldo, which turned into an unsuccessful attempt or Neymar's record transfer that we all have been talking about for days.
On that note, here are some stand-out figures that might have encouraged the Ligue 1 giants to part with this record-breaking sum and take the 25-year-old Neymar to the Parc des Princes.
Neymar's Records With Barcelona
Neymar has scored 105 times for Barcelona in all competitions and Rivaldo is the only Brazilian national to have hit the back of the net more times for the club (130).
With 59 number of assists, the 25-year-old was involved in 164 goals in 186 appearances for Barca.
Neymar has scored 7 times against PSG. He has only scored more goals against Athletic Bilbao (8) and Villarreal (9).
Villarreal's Sergio Asenjo, a former Atletico Madrid player, was beaten by Neymar 6 times, which is the Brazilian's highest number against any goalkeeper.
Since his arrival at Barca before the 2013-14 season, only Sergio Busquets (196) and Lionel Messi (204) have featured more times than Neymar, for the club.
Neymar won a total number of 15 penalties for Barca in La Liga games, only Cristiano Ronaldo (with 17 penalties) has earned more spot-kicks in the competition.
In the 2016-17, Neymar supplied 21 assists, which is more than any other footballer based in La Liga.
Neymar has set up 22 goals for Lionel Messi during his time at the club, more than any other team-mate.
Suarez (21) and Messi (20) assisted in 41 of the Brazilian's goals, which is 39.05 percent of his total goals scored.
Neymar has been fouled 431 times during his Barcelona career, the highest across the top five European leagues since his arrival in 2013.
The 2014-15 season proved Neymar's most prolific year at Barcelona with 39 goals. The only other season in which he passed the 30-goal mark in 2015-16.
Neymar has won eight trophies during his 4-year Barcelona career. Three Copa del Rey triumphs, two La Liga, a Supercopa de Espana, one Champions League as well as Club World Cup glory in 2015.
Neymar's records and his historic move to PSG show the market club football is in today and the Brazilian is sure to witness a huge success in Ligue 1. What remains to be seen is whether Neymar Jr will guide Paris Saint Germain to an elusive Champions League title, an achievement for which he has been signed.
Neymar will undoubtedly be the superstar of this new club and will have all the needed flexibility to rise through the ranks of all time greats.