Much has been said about Neymar's first campaign with Ligue 1 giants Paris Saint Germain and whether he is content in Paris since leaving Barcelona for a staggering £199 million, however, if his performance has to go by, the Brazilian might make 2018, his year.
Ligue 1 leaders PSG tore Dijon apart on Wednesday with a tally of 8-0 and Neymar was involved in six of his team's goals, netting four while dishing out two assists. Yes, the Brazilian national scored four goals. While he hadn't ever registered even a hat trick for the Ligue 1 giants prior to Wednesday's outing, he decided to take it a notch higher with a mesmerizing show of talent and agility which included a goal from a set piece and one from a penalty kick.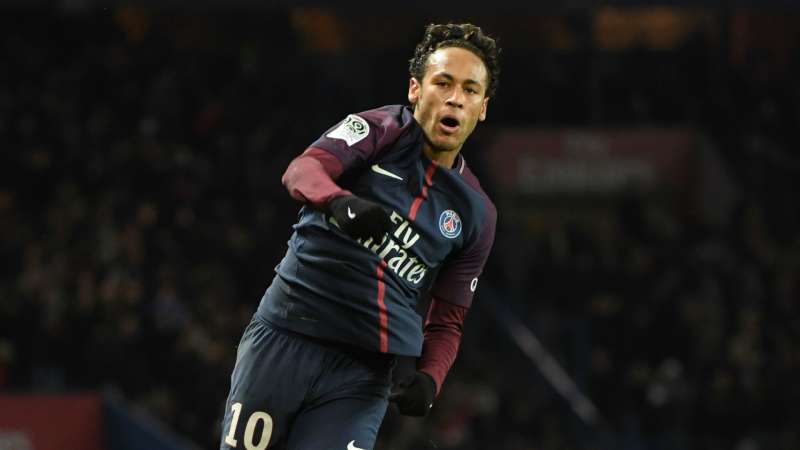 Neymar marked his return at PSG from a rib injury with the hosts' fourth goal (42'), and then made it a hat-trick with two more goals in the second-half (57', 73') as Dijon were mercilessly ripped apart. After that, Neymar notched his fourth from the penalty spot, denying his teammate Edinson Cavani the chance to become the club's all-time leading scorer, leaving Zlatan Ibrahimovic behind.
Watch Neymar's Historic Performance In Ligue 1 Against Dijon, Here
42′ – ⚽️ 57′ – ⚽️ 73′ – ⚽️ 83′ – ⚽️ Neymar put on a show as he scored four goals in PSG's 8-0 win over Dijon. https://t.co/WaotwSzSRO
With his glittering four goals, Neymar has a new Ligue 1 landmark as no player has been involved in a total of six goals since the 2006/07 season.
That said, as unfortunate as it may sound, the Brazilian national was booed by fans despite such a display on the field and it had everything to do with his teammate Edinson Cavani. After scoring his team's third goal in the 21st minute, Cavani had already leveled with Zlatan Ibrahimovic for being the most prolific striker with 156 goals. However, he was denied a historic moment of his own, when he drew a foul in the penalty area in the last 10 minutes of the game.
While Parc des Princes crowd chanted for Edinson Cavani, the Uruguayan was denied by Neymar as the former Barcelona striker went on taking the spot-kick. Moreover, he was seen stubbornly insisting that he should take the strike which angered the fans even more.
The incident forced us to recall a similar incident at the start of this season when Cavani and Neymar were involved in a snub over a spot-kick, and since then, the Brazilian is struggling to make up with PSG fans.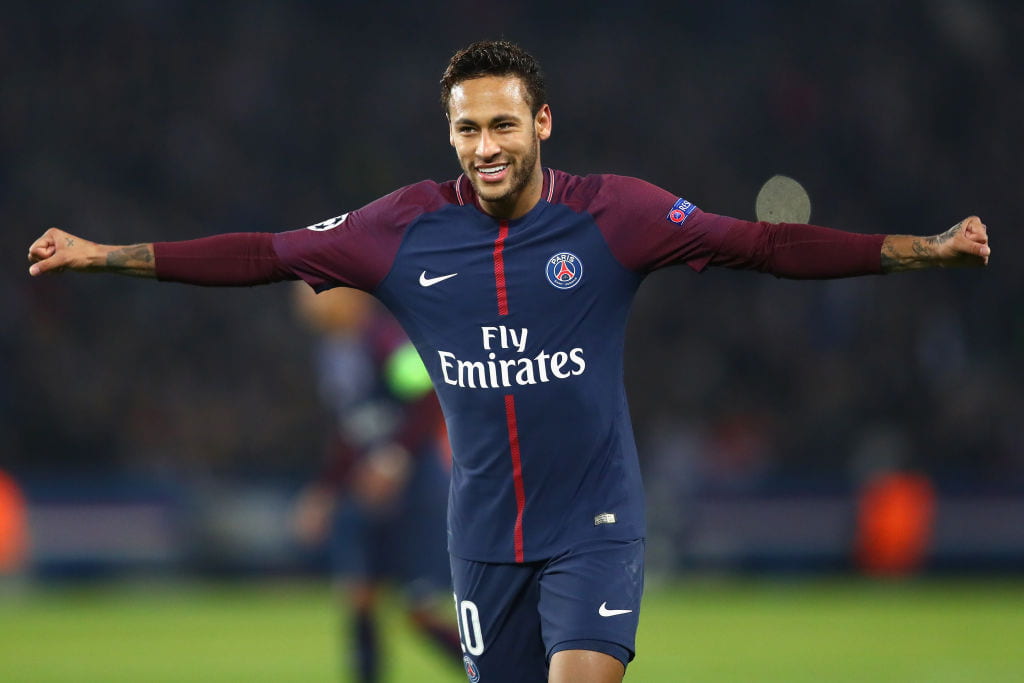 Despite having scored 24 times in 23 appearances for Paris Saint Germain in all competition, Neymar is finding it hard to gather the same respect he enjoyed at Barcelona and the same has triggered several rumors suggesting that the Brazilian might move back to Spain but with Real Madrid, if this continues.
While it will be interesting to see the combo of Ronaldo and Neymar, it's easier said than done and keeping in mind his latest endeavors, PSG might be the club where Neymar could swoop all major trophies this season and make 2018, the year of Neymar Jr.