In an All-English final in Madrid, Liverpool have triumphed 2-0 over Tottenham Hotspur to claim the ultimate prize in club football for a sixth time.
A second minute penalty from Mohamed Salah and an 87th minute strike from Divock Origi sealed the win, and sparked scenes of jubilation from Liverpool supporters both amongst the crowd of 63272 at the Estadio Wanda Metropolitano and at home, as the 2019 triumph banished the demons of losing in the same game to Real Madrid in 2018.
For manager Jurgen Klopp, the relief was palpable, as the affable German had a Champions League trophy sized monkey on his back following six straight cup final defeats with both Liverpool and his former team Borussia Dortmund, a stretch that included last season's Champions League final, two German Cup finals, a Europa League final, and a League Cup final.
"I feel mostly relief to be honest, for my family actually," Klopp told reporters at the Wanda Metropolitano stadium in Madrid.
"We always go on holiday the last six times, with a silver medal, it didn't feel too cool. It's different this year, it's for them.
"[My players and I] were pretty much crying on the pitch because it was so emotional, so big. I know how Tottenham feels in the moment better than anyone else in the world."
After Klopp and his team pushed Manchester City all the way in the Premier League, the German wants to use this success as a springboard to more trophies in the near future.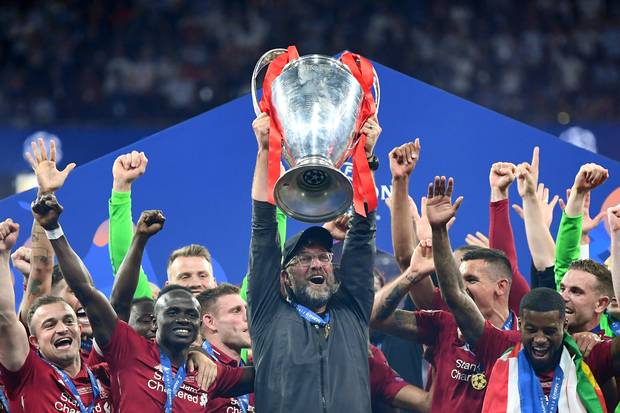 "It is important that people don't ask us all the time about not winning," Klopp said.
"We want to win things too, 100 percent, this is only the start for this group. They have their best years ahead of them.
"I have a lot of silver medals and now I have a gold one, but I'm really happy for other people."
Liverpool captain Jordan Henderson, the General on the pitch who collapsed to the ground from with exhaustion and emotion at the final whistle, was full of praise for his manager.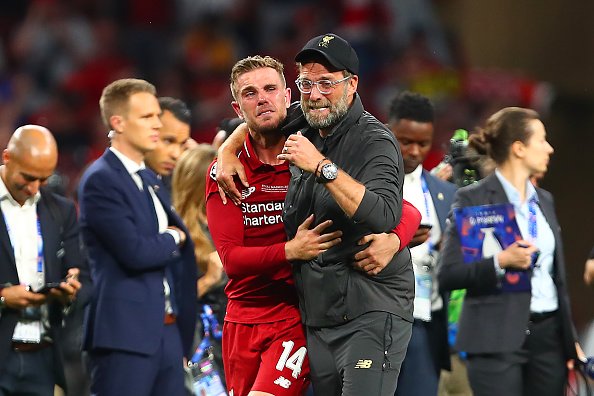 "Without this manager this is impossible. You go through tough times in a season, but what he has done since coming in is unbelievable," Henderson told BT Sport after the win.
"There's such a togetherness, he has created a special dressing room — all the praise goes to the manager.
"I'm so proud to be a part of this football club and to cap it with this is so special to me."
After starring with two goals in Liverpool's incredible semi-final comeback against Barcelona, Divock Origi was once again the hero, sealing the win and calming the nerves in the final few minutes with a well taken goal.
"It's unbelievable. Winning a Champions League is so hard," Origi said. "Today we're here, we pulled together with the team and supporters and we have to celebrate all together. I think we just did it as a team, we made a positive step forward.
"We have a good mix of talent and experienced players and today was just about enjoying it and we did."
For Tottenham manager Mauricio Pochettino, although he was proud of his squad for making it to the final in Madrid, he will be disappointed with their performance on the biggest stage, as the London side were awful in the first half, and gave themselves a mountain to climb by giving away a penalty in just the second minute.
With a lot of speculation around Pochettino's future, with the manager linked to the vacant position at Juventus, the rumours seem to have been put to rest at the post-game press conference.
When asked about taking Spurs back to the Champions League final in 2020, he said: "Always. We have to try, we have to believe. We hope it will happen again as soon as possible."
"I am so happy to manage this group of players, congratulations to Liverpool, they have a fantastic set of players and they've had a fantastic season.
"The standards are so high. It wasn't enough today and it's a shame. When you live this experience, you want to be again and you want to repeat. It is the best game in the world after the World Cup [final]. I hope we can repeat in the future."
So while Spurs may be headed for an off-season of uncertainty, the future at Liverpool looks bright, and the Reds will hope to end their 29-year wait for a domestic league title in 202.