The world came to a standstill this weekend when Lionel Messi signed his contract extension with Barcelona which will keep the Argentines at Camp Nou through the 2020/21 season, when the player will be 34-years old.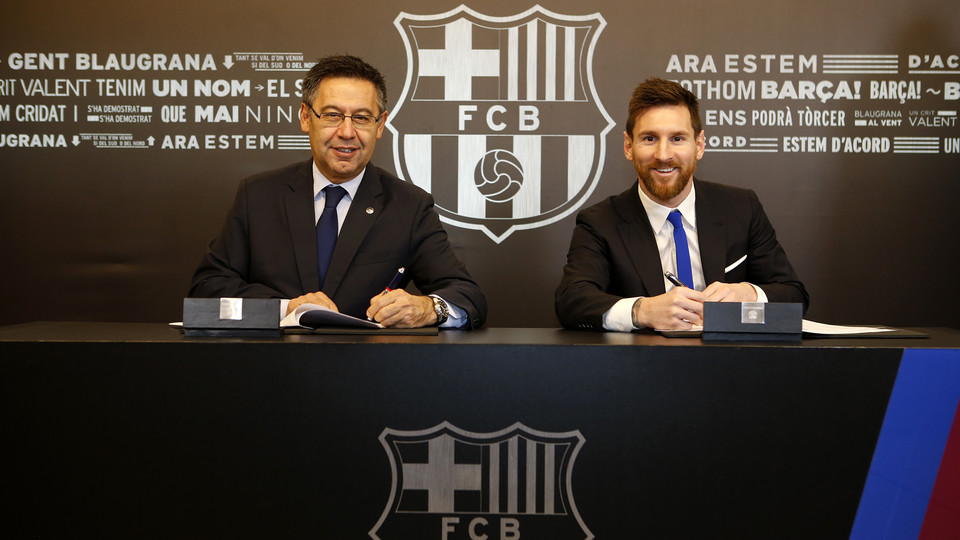 One might question about the possibility of other clubs trying to bag his services during this particular time frame but to prevent a Neymar-like experience, Lionel Messi's contract has been modified, especially in terms of the buyout clause, which is highly likely to keep him in the Spanish League.
How? you might question. Well, we all got to know about the Financial Fair Play rules during Neymar's transfer to Paris and how the Ligue 1 giants were restricted to sign Kylian Mbappe permanently and they had to do with a one-year loan term for the Frenchman after which he could be bought for a staggering 180 million euros.
Paris Saint Germain had to sit back as they already spent around €222m million for Neymar and according to the Financial Fair Play rules (FFP), the club exhausted their transfer limit and was not allowed to go for another signing.
How is this related to Lionel Messi's New Contract?
For the unknown, Lionel Messi's previous contract had a release clause worth 300 million euros and keeping the Neymar-fiasco in mind, Josep Maria Bartomeu and his administrative team increased the release clause valuation to 700 million euros, making it impossible for the likes of Manchester City and PSG to fulfill the clause without breaching the financial restrictions.
During the contract signing with Lionel Messi, here is what Barca President Bartomeu said,
"In June, we agreed on a contract with Lionel Messi, which is already in place, but we've had to make some modifications to make the buyout clause more adequate considering the current football market. The buyout clause is now €700m, which situates Messi where he should be."
Since no other club can now afford to go knocking on Barcelona's door for Lionel Messi, anytime soon, let's take a look at what the 5-time Ballon d'Or winner will be getting after the contract extensions. According to Spanish daily El Mundo, Lionel Messi will receive $59.6 million as signing bonus with weekly earnings of $667,000. In comparison, last season the Argentine made $50 million in salary plus bonus for his efforts on the pitch.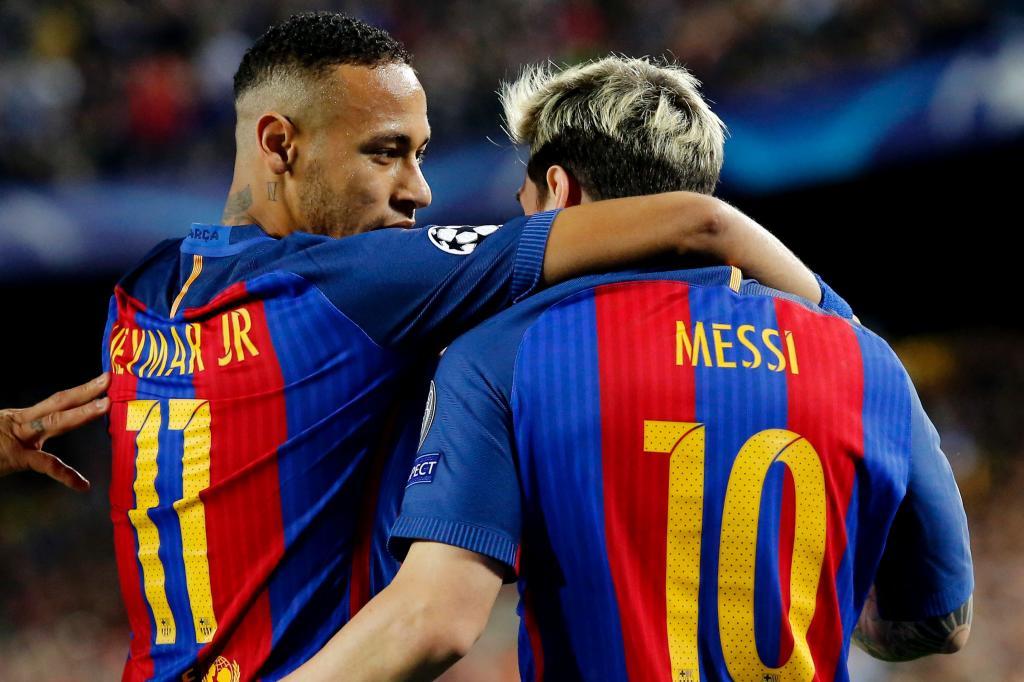 As hilarious as it may sound, Lionel Messi owes Neymar a bit of thanks for this latest deal as the 25-year old Brazilian left Camp Nou for PSG in August for a record-breaking $263 million (€222 million) buyout payment.
The Brazilian's five-year contract with the Ligue 1 giants runs through June 2022 and is estimated to pay him a total of $350 million in salary and bonus including tax, which is the biggest salary package in European football. But the $263 million (€222 million) buyout payment which Barca accepted in full is what helped pave the way for Lionel Messi's recent increment and Barcelona FC fans might take this as the only positive from the Brazilian's transfer.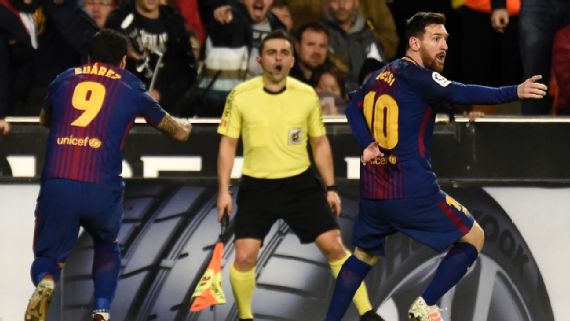 That said, despite Lionel Messi finally signing the contract extension, all was not well for the four-time Golden Shoe winner this weekend as he was denied a seemingly legal goal against Valencia on Sunday, taking his goal-less streak to 6 international appearances, the biggest since 2010.
Watch the incident here
https://twitter.com/6SecondFutbol/status/934881916339097600
Thankfully, for Barca fans and for the referee (pun) the match ended with a 1-1 draw.
Coming back to Lionel Messi's career at Barcelona, since arriving at Camp Nou at the age of 13, the Argentine has helped Barcelona win 30 titles, which includes four Champions League titles as well as eight Spanish league crowns. He is also the club's all-time leading goalscorer with 523 goals in 602 appearances.