Lionel Messi's contract has been the talk of the town for more than six months and despite being humiliated in La Liga and Champions League, Barcelona seems to leave no stone unturned to keep Lionel Messi happy at Camp Nou and after what we just heard, they might have managed to achieve that.
It was not the best season for Barcelona as Real Madrid registered a European double while the former remained at the back door, dressing their wounds of inconsistency and a weak defense. But there was one player who did what he could and stood out in between all those losses and he was none other than Lionel Messi.
Be it Barcelona's comeback against Paris Saint Germans or a thumping win in El Clasico by 3-2, Lionel Messi did what he does best and scored every time he was expected to, however, football is not a game of a single player and it has never been that way. Barcelona, under Luis Enrique's leadership, succumbed to their own weaknesses and since they have a new manager in form of Ernesto Valverde, the next season might end up with a couple of trophies at Camp Nou.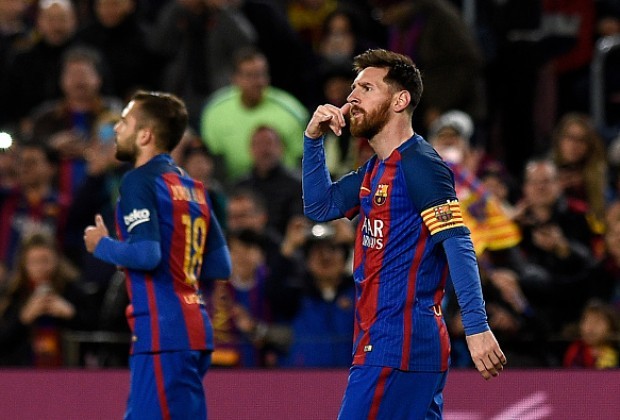 Valverde is said to bring a host of changes to the Catalans squad but before that, he has ticked the most important box that reads 'Lionel Messi's Contract'.
According to Spanish publication Don Balon's report, Lionel Messi is all set to sign a new contract with Barcelona and the deal is expected to make the Argentine player, the highest paid footballer in the world.
Yes, you read it right. After reading so much about the differences between Lionel Messi and Barcelona for the five-time Ballon d'Or winner's contract extension and the uncertainty of seeing Lionel Messi in Barcelona's uniform as months passed away, the news comes a breath of fresh air for all of us.
Lionel Messi's representative and Barcelona have reached an agreement on the player's contract that ends after the 2017/18 season and the new deal is set to make him the highest paid footballer in the world, leaving Cristiano Ronaldo behind in the race.
Lionel Messi's Contract Details
According to the new contract, Lionel Messi will play for Barcelona until the 2021 season and will get an annual paycheck of €30 million after taxes. This turns out to be €575,000-a-week and €82,500-a-day approximately.
His buyout clause will be raised from €250 million to €400 million to fend off any competition in the transfer windows.
His pay scale will increase every year but the percentage of the hike is still unknown.
For comparison, Cristiano Ronaldo currently earns €413,000-a-week and he is already on a 5-year contract that runs through the 2021 season, so there is no chance of him getting a hike unless Real Madrid thinks so.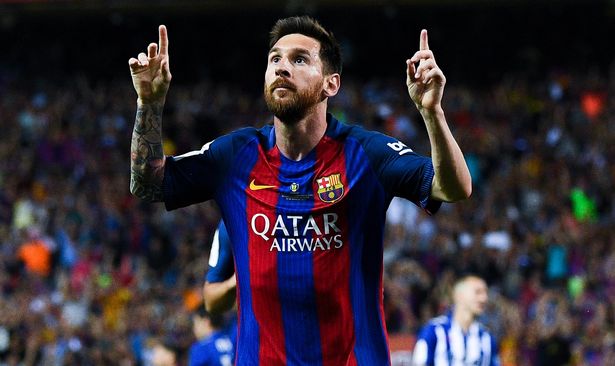 As for Lionel Messi, the little guy deserves everything as since joining Barcelona at the age of 13 and making a debut as a 17-year-old, he embarked on a journey unlike any other and became arguably one of the most influential players in Barcelona's history. In fact, it's his contribution to the Blaugranas that helped him become one of the greatest footballers of all time.
With Barcelona, Lionel Messi has won La Liga title eight times, the Champions League trophy four times and was named Ballon d'Or world player of the year five times, the most by any footballer. Moreover, he is the only player in Cmp Nau's history to score more than 500 goals for the club and if you say Barcelona in front of any football fan, the first name he will take is Lionel Messi. This is how important the Argentine is for Barca.
For Barcelona, 2016/17 turned out to be an underwhelming campaign, but Lionel Messi still proved why he is the best in the game after scoring 54 goal, along with 19 assists, in just 54 games during the season, which, when compared to Cristiano Ronaldo's goal tally of 42, is still way more than expected as the latter went on to win the La Liga as well as Champions Trophy title while having an upper hand on this year's Ballon d'Or award.