Lionel Messi celebrated his 400th win with Barcelona on Sunday when his 86th minute late strike ensured that the Catalans emerge victorious by 2-1 against Atletico Madrid.
However, things looked far better for the hosts at Estadio Vicente Calderón, Madrid as they looked as decisive as they have been throughout the La Liga season. During the first half, despite the tally being at a standstill, Atletico was giving a run for the money to Luis Enrique's men with Yannick Carrasco, Godin and Antoine Griezmann all going close and carving out a series of good chances.
But Diego Simeone's side couldn't capitalise on their momentum and gave Barca a whole lot of chances to have the lead and thanks to the defence, Simeone was saved from the blues.
The first half ended with both teams looking for an opener and Barca made no mistake by exploiting the ineffectiveness of the opposition at the front and Suarez's charged-down shot fell nicely for Rafinha and the later tucked in a neat finish inside the left-hand post from close range in the 64th minute.
However, Atletico made it clear that they are not giving up on a La Liga title push when Godin glanced a header in the 70th minute from Koke's free-kick delivery, making Barca's joy short-lived.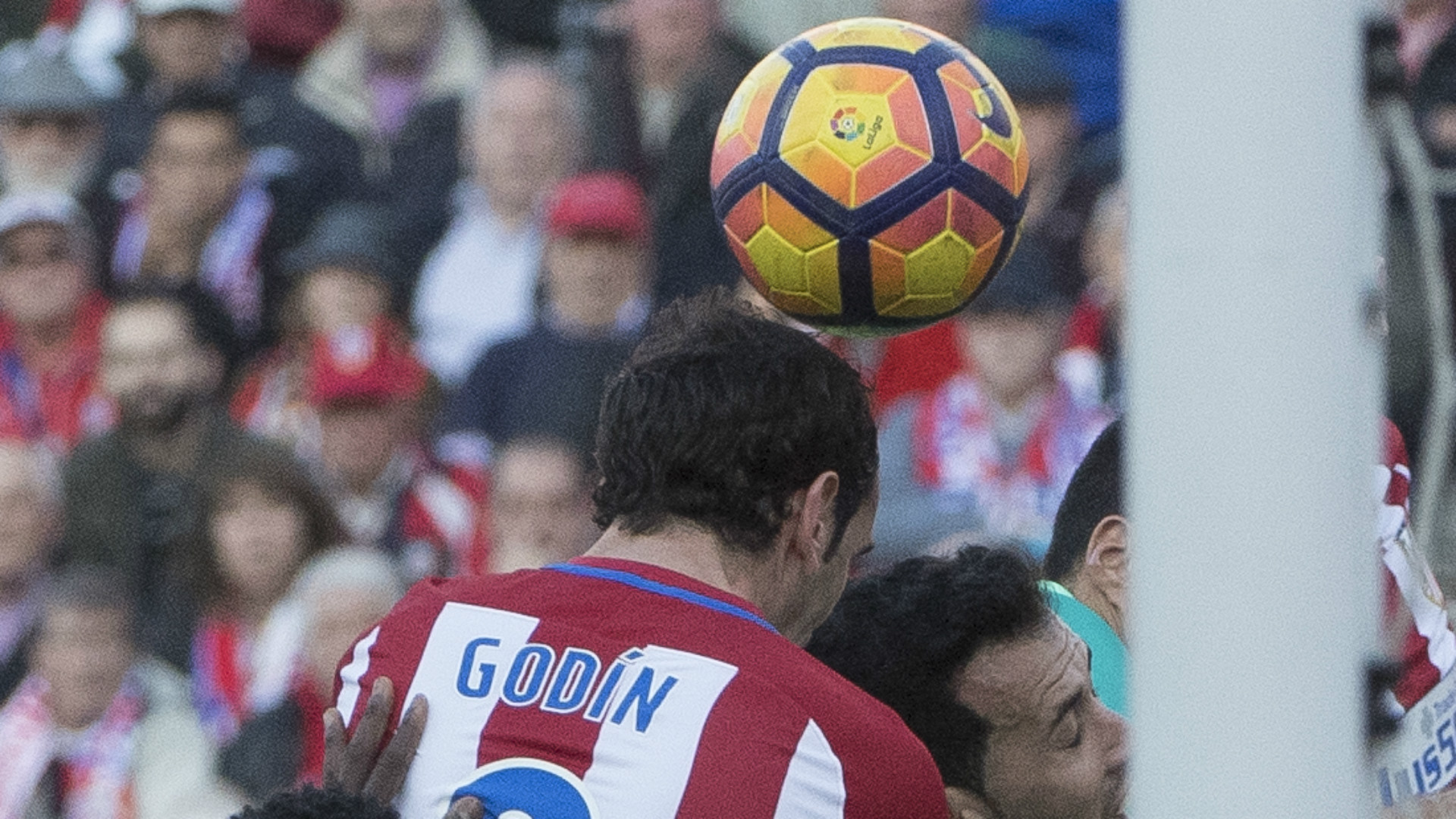 With the score being tied at 1-1, Luis Enrique might have readied himself for another criticism spree but when there is Lionel Messi, there is still a fighting chance. The forward again scored a last minute goal, in the 86th minute, to take his team further ahead in defending the La Liga title after he collected a cut-back from Suarez, and despite his initial shot being blocked, the ball dropped nicely for him on the rebound and he coolly poked the helpless Oblak with a stunning strike.
22 – Lionel Messi has scored 22 goals against Atletico in La Liga, his favourite opponent in the competition. Nightmare. pic.twitter.com/GiG1ZCtuWp

— OptaJose (@OptaJose) February 26, 2017
This was the 277th time that Messi has been on the winning side in La Liga aka the Primera Division and the 400th time in total with Barcelona. The 29-year-old, after debuting against Jose Mourinho's Porto in 2003, has appeared 566 times for the Catalans in all competitions, including 369 appearances in La Liga, 112 in Champions League, 61 in Copa del Rey, 15 in the Supercopa de Espana, 5 at the Club World Cup and 4 in the UEFA Super Cup.
During his career with Barcelona, apart from 400 wins, he has also witnessed 102 draws and 64 defeats.