Lionel Messi has been one of the greatest footballers of his generation and while there are several eye-popping records that the Argentine holds, it comes as a surprise to many that the five-time Ballon d'Or winner scored his first ever goal against Chelsea yesterday and took Barcelona to a comfortable tie.
However, after da Silva Willian opened the scoreline for Chelsea in the 62nd minute of a match which didn't have any sort of firecrackers in the first half and the host of Stamford Bridge challenging Barcelona's defence repeatedly, it was Lionel Messi who scored the equalizer in the 75th minute for a 1-1 tie in the Champions League clash.
Barca capitalized on a mistake by Christensen on the 75th minute at the left-back position. A misplaced pass flew across the face of the area and Iniesta picked it up while driving into the box from the left, going past a flailing Azpilicueta. He pulled the ball back to Lionel Messi, who slammed it into the bottom left from the spot.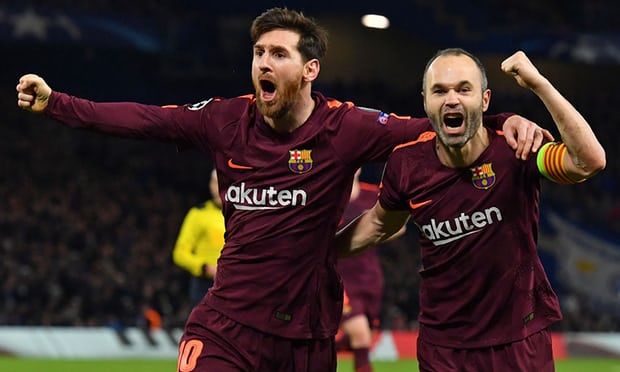 While this was Lionel Messi's first goal in the last five games, it took his tally to 28 goals for the 2017/18 season with Barcelona.
Lionel Messi's goal was his first against Chelsea which came in nine attempts and in that moment all the advantage swung towards Barça as Chelsea looked vulnerable as soon as Christensen committed the sin of playing the ball across the front in his own penalty area.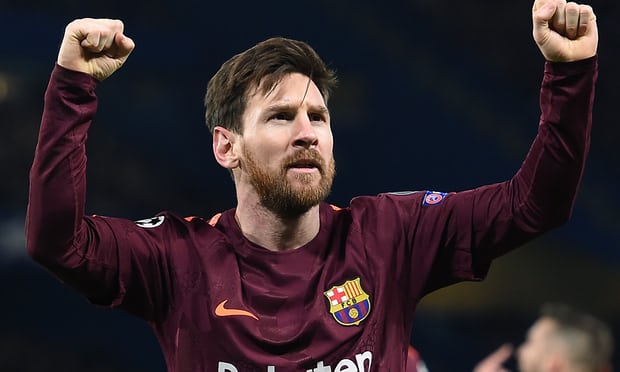 While Messi has ended his personal drought against Chelsea, in the process he has also saved Barcelona from a loss on a difficult night for the squad which was taking back-to-back hits from the Blues. The Argentine's goal means that Barcelona will be the ultimate favorites to come out as winners in the second leg on March 14.
As for Lionel Messi's first goal against Chelsea, fans from all clubs except the Blues wasted no time in pointing out that the Argentine has finally ended in drought and they did it with some of the most hilarious tweets.
https://twitter.com/felix_futball/status/966061781532672000
Rip "Messi has never scored against Chelsea"

— Fatimah! (@Barcagurl_) February 20, 2018
https://twitter.com/ani_nomso/status/966059884411326470
https://twitter.com/FootballFunnys/status/966059913934966784
https://twitter.com/fiazhamzath/status/966060062694244353
Well. Can't say messi hasn't scored against Chelsea anymore

— kenna (@kennagq) February 20, 2018
https://twitter.com/INFOSMESSl/status/966060215262117888
Having scored 28 goals in all competitions this season, Lionel Messi is continuing his consistency and while he has a reeling tally of 4 goals in 7 Champions League matches for Barcelona, when it comes to La Liga, he is the leading scorer with 20 goals in 24 games. On the other hand, Barcelona sits 7 points clear off Atletico Madrid at the top of the La Liga tally and 17 points clear off defending champions, Real Madrid.