The whole world came to a standstill, at least for Barcelona and Lionel Messi fans, when the 5-time Ballon d'Or winner was benched for the goalless draw against Juventus. While anything involving Lionel Messi gets the world talking but in most cases it's his goals and skills on the field, however, this is one of those rare moments when the buzz has been created after he was left on the sideline.
While we have Cristiano Ronaldo missing more than a couple of games in a season, be it due to a ban or an injury, Lionel Messi has been a constant name in Barcelona's starting lineup. The importance of Lionel Messi, which is evident for any supporter, gets revealed in numbers, if we consider that he has started the last 61 matches he has played. So, why was he not included at the start this time?
0-0 – Barcelona have recorded goalless draws in back-to-back games in Champions League for the first time ever. Strange. pic.twitter.com/vcQP2cMI33

— OptaJose (@OptaJose) November 22, 2017
This has caused many asking for a feasible reason behind this whole scenario and Ernesto Valverde has come up with an explanation saying that he believed Messi needed some rest as he just recovered from an injury and the club needs him in the upcoming hectic winter schedule, especially against Valencia away on Sunday.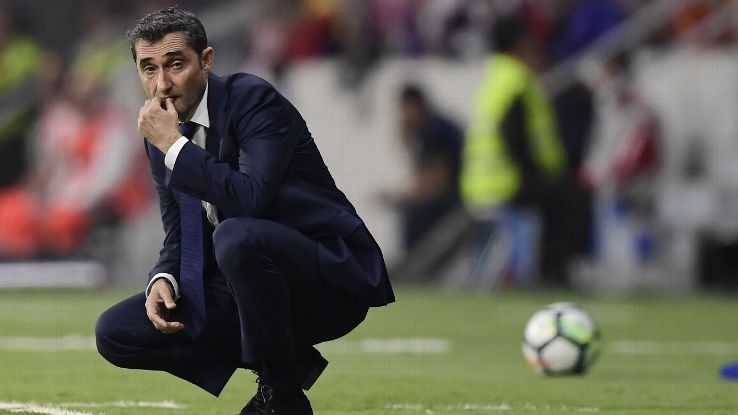 Here is what Ernesto Valverde said,
"Leaving Lionel Messi out was a difficult decision but he has played a lot of games this season and today we expected a long and tough contest so the club thought a rest would do him good."
"He has built up a lot of games for Barcelona and we thought this time he could join in the second half. We were expecting the game to be tight at the beginning which could be opened up in the second half. And that's what happened."
When asked whether Lionel Messi was informed of the decision before, he replied,
"This was an internal decision of the coach. We entered with the intention of winning and playing with personality."
"Juventus is a team who press a lot but we dominated for long spells, except for the final few minutes, in which they dominated the play and had a chance with Dybala. Our intention has always been for Ter Stegen not having much work and he hasn't, because we have been great in a lot of games, but they still had that chance at the end of the game."
Interestingly, the last time Leo Messi was benched, excluding all enforced absences, was on October 15, 2016, when Barcelona played against Deportivo La Coruna at Camp Nou. At that time, Messi had just recovered from an injury so he didn't start. He came on in the field in the 55th minute for Sergio Busquets and the club won 4-0.
As for the Juventus game, a deja vu happened when the Argentine was called on in the 56th minute but was unable to make a difference this time around as the match went for a goalless draw.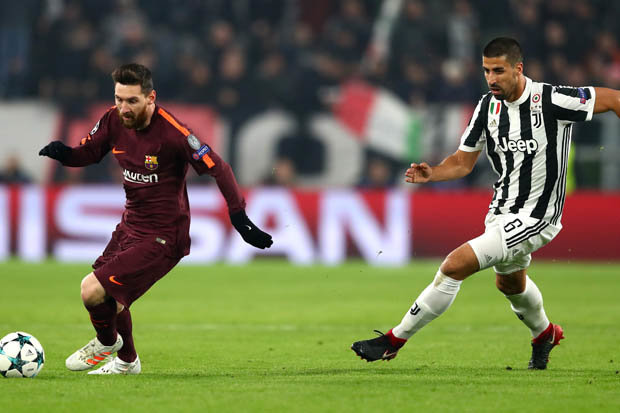 However, the 0-0 result, Barcelona is now in the round of 16 for the Champions League title and the club now face seven more matches from now till Christmas, starting with a trip to Valencia, the second-placed club, on Sunday. A defeat in this match would cut their lead to just one point at the top of La Liga.
That said, Juventus will also qualify for the round of 16 unless they fail to defeat Olympiacos in their next game and Sporting Lisbon beats Barcelona away.