Barcelona managed to restore their 5-point lead at the top of the La Liga tally on Sunday after defeating Villarreal 2-0 at the Estadio de la Ceramica with Dani Raba being sent off in the second half. Interestingly, it was the duo of Lionel Messi and Luis Suarez who capitalized on the situation and scored a goal each after half-time.
Villarreal were holding on the game quite impressively at 0-0, having had the better of things and possession of the ball for much of the first half, until Dani Raba's straight-red dismissal in the 60th minute for a studs-up foul on Sergio Busquets which surely changed the course of the game.
Within 12 minutes of the red card, Luis Suárez gave Barcelona the lead after rounding off the keeper for a tap-in after a neat one-two with Paco Alcácer.
Then it was Lionel Messi's turn and with seven minutes to go, the Argentine dribbled between Álvaro González and Victor Ruiz inside the penalty box and shot a 'fireball' past Sergio Asenjo to seal the victory for Barcelona FC, preventing the specter of a third successive La Liga game without a win.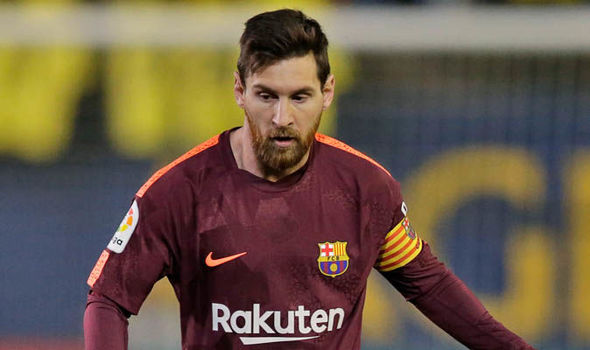 Following Real Madrid and Valencia's respective wins on Saturday and Atletico Madrid's 1-0 victory against Real Betis earlier on Sunday, the pressure was on Barcelona FC to deliver and with this nick-of-the-time finish, Lionel Messi And Luis Suarez ensured that Barca remained the dominating force of the season.
With his 83rd minute goal, Lionel Messi achieved another landmark as this was his 525th net for Barcelona which has put him at level with Germany legend Gerd Muller for being the top scorer in Europe for a single club.
Gerd Muller achieved this landmark with Bayern Munich and was just as clinical for Germany at the international level, scoring 68 goals in just 62 games while also helping his country to the World Cup 1974 title.
Lionel Messi, on the other hand, will undoubtedly break Muller's record and that too, sooner rather than later. The 5-time Ballon d'Or winner will have the perfect opportunity of doing so next Sunday when Barcelona face Deportivo La Coruna. The 30-year-old has already netted 18 times this season in 23 appearances including two hat-tricks against SD Eibar and Espanyol, respectively.
Let it be known that we have another number which, while showing Lionel Messi's dominant in the tally of top scorers, also reflects the over-reliance of Barcelona FC on Lionel Messi And Luis Suarez.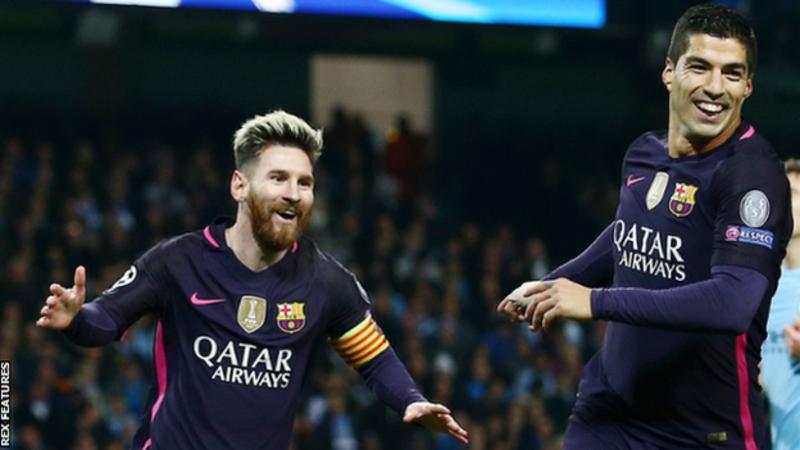 Out of the 38 goals by Los Blancos so far in La Liga, Messi and Suarez have combined for 21 and it goes without saying that this over-dependence could cost the club some important matches in the coming days.
Part of this problem could be related to Ousmane Dembele's injury, who was brought in as a Neymar's replacement but he hasn't played much since early this season.
Moreover, if the 2016/17 season is taken into consideration, it was Lionel Messi's consistency which helped Barcelona FC achieve what they could despite a humiliating campaign and if this is how the club thinks of going ahead, they might face some challenges in their bid to redeem themselves this season, as well.