Lionel Messi, the name that has been a synonym to modern football for a long time, is one of the greatest and the most dominating knight of the game. Many believe that Messi is the greatest player of his generation and this has always sparked an interesting comparison with a particular Portuguese superstar.
Lionel Messi has remained at Barcelona throughout his career, being the all important bolt in the machine which saw the Catalans become one of the best teams of all time. Messi has steered Camp Nou to six La Liga, two Copa del Rey, three Champions League titles as well as several other trophies. From becoming the highest goalscorer for Barcelona at the age of 24 to being the first one to clinch four consecutive Ballon d'Or, Lionel Messi has done it all and there is still a lot of football left in him.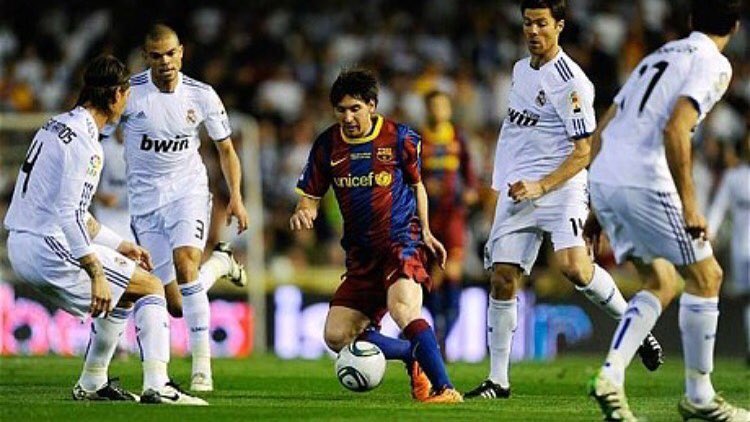 The Argentine may not possess the incredible leopard-like athleticism of Cristiano Ronaldo, but his highly intelligent, creative and incisive play, more than makes up for this. Standing at just 5'6″, Lionel Messi has a low center of gravity, making him able to hold the ball and dribble at unmatched speeds. Further, his intelligence and creativity enable him to play in different positions, be it at the center or being part of the forward march.
Much has been already said about his abilities and comparison has been made with different players on several occasions, but here are 10 Very Rare Things In Football That Only He Can Do, and trust me, these skills takes ages to master!!
https://www.youtube.com/watch?v=hI5vQqXbunk
( Video Courtesy: Messi Magic™ )
Be it defending the goalpost of defeating a six-men line, there is no stopping to Lionel Messi and during the days when Barcelona is struggling in the centre back as well as the back defence, it's Lionel Messi who have taken his club to the top of La Liga and have sounded a holler for Real Madrid.
P.S There is nothing to dislike about Lionel Messi and his career, hell, it's even one of the most inspiring things ever. The 'Little Guy' who got his first contract on a tissue paper, is now one of the richest sportsperson in the world, a transition, rarely seen before!!