Karim Benzema will most probably stay at Santiago Bernabeu as recent rumors have suggested that Real Madrid may offer an extension to the 29-year-old, after his contract expires in 2019. The hype of transfer window always manages to stay unmatched and this season, even Luis Suarez and Lionel Messi were subjected to these type of rumours. Whether we talk about the Chinese Clubs being showering a lot of green on the European players or the fight between the league counterparts to grab the best from the transfer window.
However, Karim Benzema's future at Real Madrid seems legit as Sergio Santos Chozas from AS has hinted that the striker will be offered a new contract and will remain with his current team till 2021 or 2022. His current contract gives him roughly €8 million each season and Benzema could get a respectable hike as Manchester United, Arsenal, Chelsea and Inter Milan have showed great interest in acquiring the striker. The club intends to finalise the agreement this summer and fans may see Karim Benzema more frequently on the ground, rather than the bench.
In the 27 appearances Benzema has made this season, he only managed to score 12 goals and the tally may seem good for a striker but when it comes to Karim Benzema and him being part of a star studded Real Madrid squad, the team management and even the fans expect him to put in some superhuman performances, day in and day out.
Karim Benzema has been touted as one of the best strikers ever to play for Real Madrid and the fact that, his club is prepared to put the faith in Benzema and offer him a contract that could see him retire at the Bernabeu, his term with the club also reflects why the 11-time European Cup winners are not ready to lose him.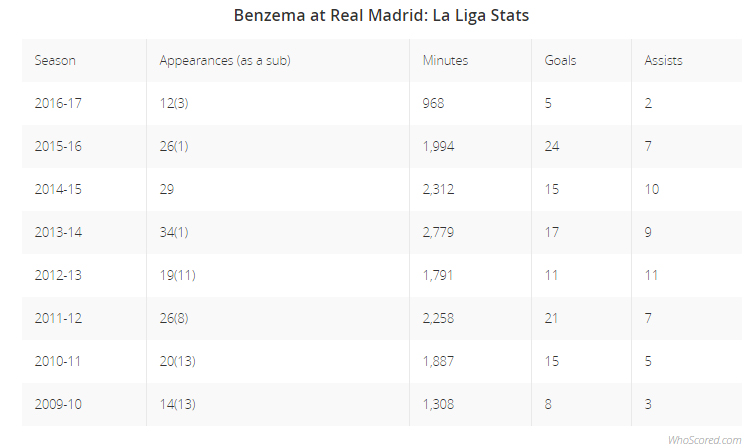 With the news of Karim Benzema's contract extension doing the rounds, clubs like Manchester United, Arsenal, Chelsea and Inter Milan will have to explore other targets, and Zinedine Zidane as well as Florentino Perez's belief in the player, will definitely trigger the goalscoring hunger in the striker.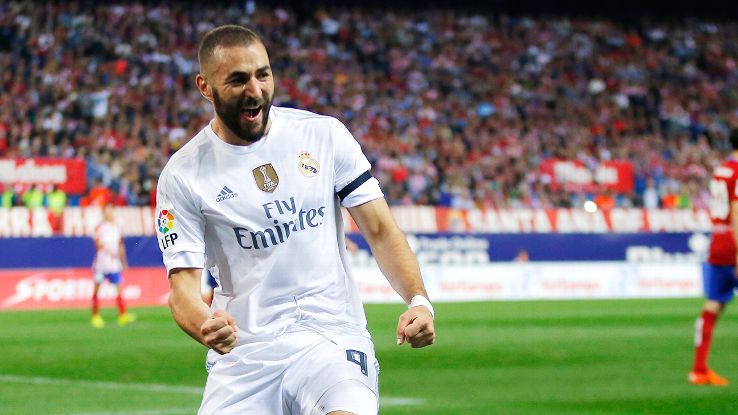 The heart of the matter is, Karim Benzema has scored 173 goals in his Real Madrid career, the eighth highest in club's history and knows how the forward attack works. He is undoubtedly an important part of Real Madrid's arsenal and given Alvaro Morata's performance as a sub, Benzema has a huge responsibility on his shoulders to live upto the expectations.
Follow us on Facebook, Twitter and Instagram for more updates. Don't forget to like and share. Do tell us your views in the comment box below.