Indian Super League has been a definitive success in India and as the league enters its fourth edition i.e. ISL 2017, authorities have even expanded the tournament which now has a total of 10 teams and the fixtures will have a total of 130 matches, making ISL 2017 the biggest sporting event in the country.
Jamshedpur FC and Bengaluru FC are the two new teams that have joined the likes of Chennaiyin FC, Atletico de Kolkata, FC Pune City, Kerala Blasters, Mumbai City FC, NorthEast United, Delhi Dynamos and Goa FC.
With the season average attendance just behind Premier League, La Liga, and Bundesliga for the previous seasons, ISL 2017 is expected to touch new heights and take the quality of football a notch higher, this time around.
And apart from the local passionate followers, the success of ISL 2017 also depends on the influence of foreign signings, whose importance can never be underestimated. Indian Super League has roped in many legends from European Football, Alessandro Del Piero, David Trezeguet and Diego Forlan, being the most prolific ones, but this year also, for ISL 2017, Robbie Keane and Dimitar Berbatov, who have been Premier League legends, now find themselves playing for ATK and Kerala Blasters, respectively.
Similarly, each and every franchise has left no stone unturned to sign the best of foreign talents for ISL 2017 and here, we take a look at some of the most prolific signings of this summer who have scored the most number of International goals.
ISL 2017: The Best Foreign Signings Of The Season
5. Gabriel Cichero: 4 Goals in 70 matches for Venezuela
Interestingly, Sunil Chhetri has more goals than Delhi Dynamos marquee signing Gabriel Cichero, but since the list is only exclusive to foreign signings, he sits at the last spot of our top 5. Gabriel Cichero has played a lot of football around the world ranging from Italy, Argentina, the USA to France, Switzerland, Uruguay and he is now up for his next challenge in India for ISL 2017.
4. Iain Hume: 6 Goals In 43 Matches For Canada
In three Indian Super League campaigns, Iain Hume has netted 23 times, while he has just managed to score six times for his national team, Canada. Iain Hume will play for Kerala Blasters in ISL 2017, and is one of the highest scoring players in the league.
3. Kervens Belfort: 16 Goals In 40 Appearances For Haiti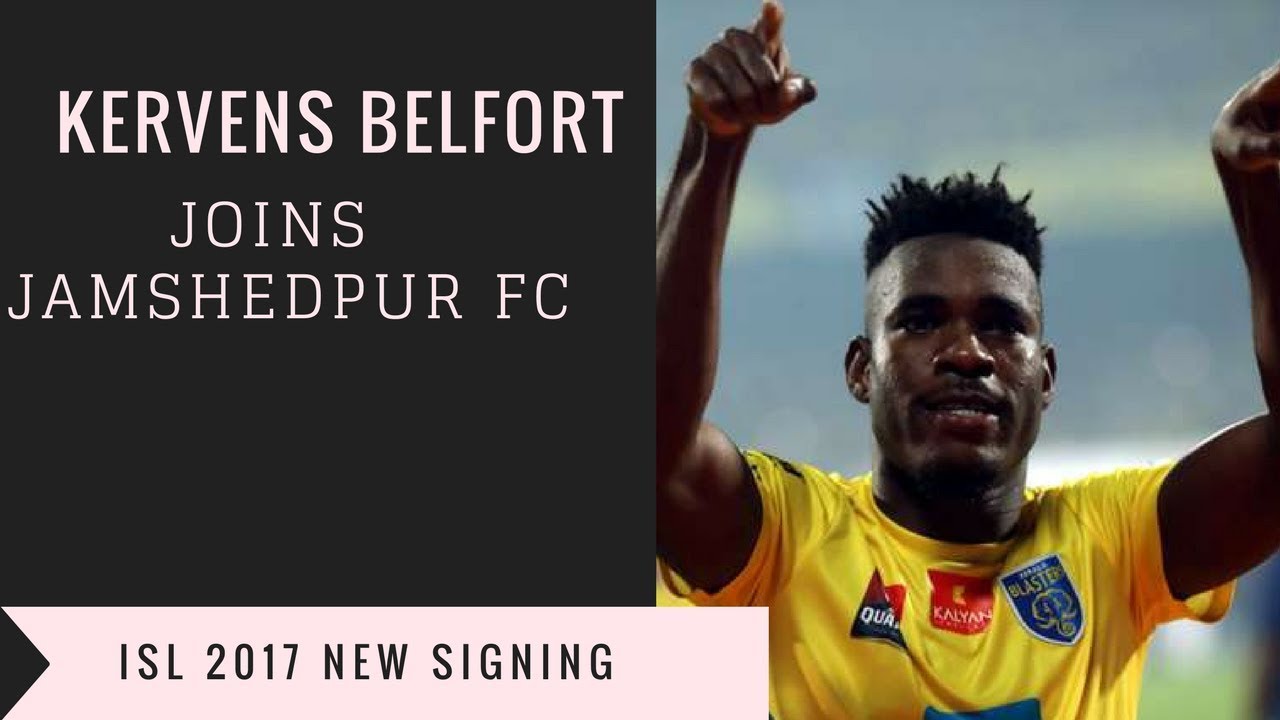 Kervens Belfort plays like more of a winger than a center forward as he starts the game from the wide side, however, he is a phenomenal goalscorer with 16 goals in 40 International appearances for Haiti, making him a regular for Les Grenadiers. As for the ISL 2017 campaign, he will play for Jamshedpur FC and after making his presence felt last season, the 25-year-old Haitian will be one to watch out for this season.
2. Dimitar Berbatov: 48 Goals In 73 Appearances For Bulgaria
As mentioned earlier, Dimitar Berbatov is one of the most prolific signings of the year for ISL 2017 as he has been named Bulgarian Footballer of the Year seven times and after joining Kerala Blasters this summer, Indian fans will finally able to witness the former Manchester United hitman's lethal blows, live.
Dimitar Berbatov's phenomenal international record of 48 goals in 73 appearances will definitely force other franchises of ISL 2017 to come up with new strategies and while 36-year-old hasn't featured in a competitive football match since last year after leaving the Greek outfit PAOK, he is going to be a huge asset for Kerala Blasters.
1. Robbie Keane: 68 Goals In 146 Appearances For The Republic Of Ireland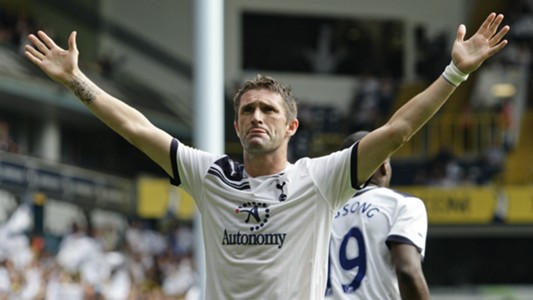 Before retiring from International football last year, Robbie Keane held the record of the highest active goal scorer in the international circuit with 68 goals in 146 appearances for the Republic of Ireland. With his new journey as ATK's prime attacker, the 37-year-old will look to leave his mark in Indian football as well, and he might become a reason behind Kolkata successfully defending their title in ISL 2017.
This pool of foreign signings is a combination of fame, glory, talent, and excitement, and this is exactly what ISL 2017 needed to have in order to make this 130-matches long marathon keep the interest of fans intact, and Indian Super League, if continues to grow at the same pace, can become one of the world's top leagues, sooner than expected.