Ishan Pandita, the 18-year-old Bengaluru player, has become the first Indian to get signed by a La Liga Club. He got signed professionally for one year deal with Laganes which is currently at the 11th position in the league table.
He shifted to Spain in the year 2012 to groom his skills and got immediate success by entering in the Almeria's youth team before trying for various La Liga Clubs. He stated that his journey has just begun.
Pandita played for Almeria in the second division for eight months but, he was not able to sign a professional contract as he was not 18 years old at that time. However, he has also played for Atletico De Madrid for some time before joining Almeria.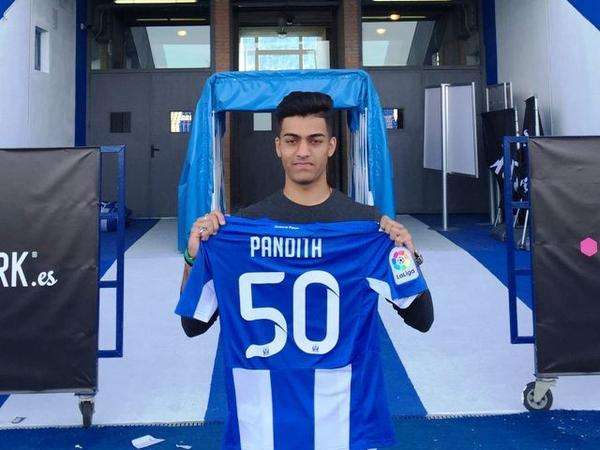 Ishan will be joining the Under-19 team which means that he will get to play against Real Madrid and Barcelona. He has been signed for the first team but due to the exposure required at his age, he will have to play with the junior team for some time.
After he was handed over the No. 50 jersey by the club owner Felipe Moreno, Ishan Pandita said: "It's been a tough, hard three years here in Spain but at the end, it was all worth it". He also felt proud on becoming the first Indian to be signed by a La Liga club.
Jorge Broto Benavente, the club's academy Director praised Ishan and stated that the selectors got impressed by Ishan's physical attributes and his ability to score goals. He also said that Ishan is a young player and he needs to be trained for playing in the main team.
Pandita will we provided with state of the art facilities for one month to check his capabilities to play with the big boys and further assessment will be done on the basis of his performance in the junior league.
Ishan Pandita has made India proud and we hope to see him play in the main team very soon.
Follow us on Facebook, Twitter and Instagram for more updates. Don't forget to like and share. Do tell us your views in the comment box below.
5 Oct 2016
Rohan Jaitly