Cristiano Ronaldo has had a nightmare-like start to his 2017/18 campaign as the Portuguese has just scored one La Liga goal in seven appearances and in what has turned out to be the worst start for Real Madrid, there is a genuine concern at Santiago Bernabeu as to what the future holds for Cristiano Ronaldo and the club itself.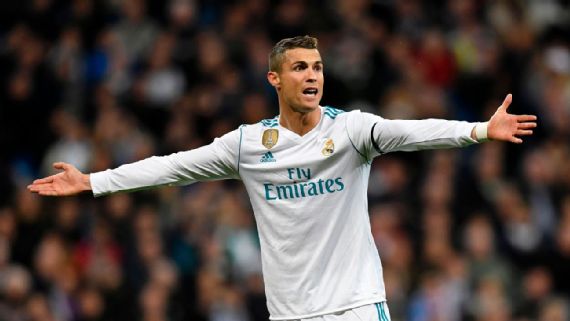 Yes, Ronaldo has won the Fifa Best Player of the year award for his exploits last season where he took Real Madrid to both Spanish and European Glory while also becoming the first player to score 100 European as well as Champions League goals. But as bitter as it may sound, CR7 hasn't looked worthy of the FIFA title this season as his arch-rival and Barcelona's talisman, Lionel Messi is way ahead of him, be it in scoring goals or being consistent.
Another fact is, Cristiano Ronaldo is also the favorite to lift the Ballon d'Or award but with Messi's 15 goals in the same number of appearances in La Liga and Champions League 2017/18 combined, one might put Ronaldo's favoritism to question.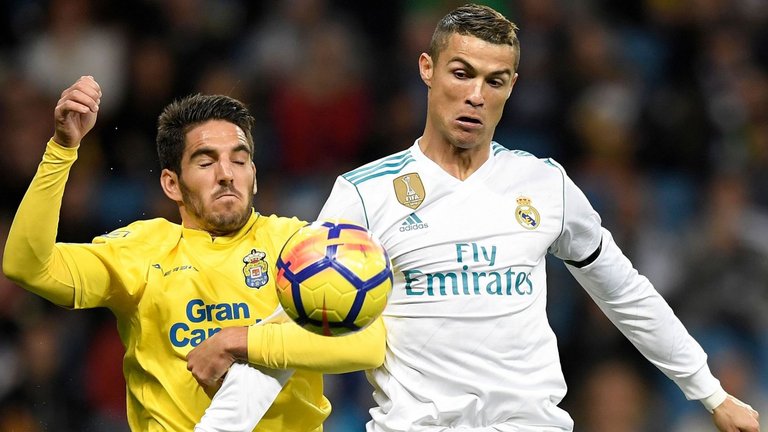 There was a glimmer of hope in this weekend's Real Madrid vs Las Palmas clash, which the hosts comfortably won by 3-0, that the four-time Ballon d'Or winner will finally end his absence from the scoresheet, but, by the end of it, it was his assist to Isco that converted into the final goal. While Real Madrid players celebrated around him, Cristiano Ronaldo had a glum face to which Zinedine Zidane assured that the player was happy to assist.
However, his struggles with the net, continue.
That said, with his contract coming to an after the 2020/21 season and Cristiano Ronaldo publically announcing that he doesn't want a contract extension, there are talks that Neymar could return to Spain as playing with Real Madrid will be an opportunity that he won't miss.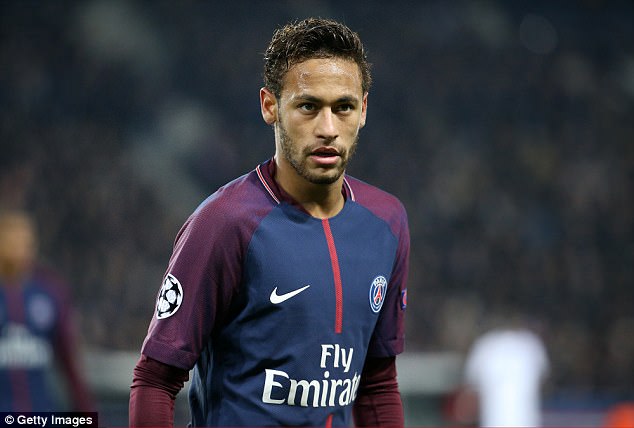 Neymar has hit the ground running with Parc des Princes while scoring 11 times in 12 appearances for the Ligue 1 giants in all competitions and his record transfer has started taking the shape another great blossoming in open space.
In between everything that has been going on with Real Madrid, reports have emerged from Spain that Florentino Perez has met with Neymar's dad to discuss the possibility of bringing the Paris Saint-Germain superstar back to Spain and replace Cristiano Ronaldo.
For the unknown, Real Madrid was more than keen on signing the Brazilian in 2013 when he chose Barcelona as his stepping stone in Spain, where he lifted one Champions League trophy during his 4-year spell. It is also understood that Neymar's transfer to PSG had a great thing to do with Lionel Messi's dominance at Barcelona which never gave Neymar a chance to fully express himself and if he is taken into consideration as Cristiano Ronaldo's replacement, all he would have will be a silver platter to feast from.
That said, it is also true that Neymar's arrival at Real Madrid is not possible until 2021 when Cristiano Ronaldo's contract comes to an end, followed by Neymar's contract extension talks which will happen in the same year.
As of now, Neymar is happy in France and why shouldn't he? The Brazilian is bidding to win a ton of silverware in his debut season with PSG in Ligue 1.
His performances have played a vital role in their positive start, with PSG being four points clear at the top of Ligue 1 as well as their Champions League group after winning in all the four encounters, including the 3-0 victory over Bayern Munich.
There are, however, fears at Paris Saint Germain that if the club fails to lift any major honors, the Brazil international could be tempted for a return to Spain after the season, attracting major clubs with record-breaking contracts.
Everything said and done, there is still an uncertainty over what the future holds for both the players as while Cristiano Ronaldo is expected to make a comeback with his form, something he really needs to put in action, Neymar, on the other hand, looks en route to individual glory in Paris.
As for the question, 'Will the Brazilian be the perfect Cristiano Ronaldo-replacement?' Should Real Madrid put pen to paper with Neymar, it will definitely be a union worth witnessing.