Is Neymar Selfish? Has he prioritized his national duties? Is he feeling devastated in the PSG locker room? All these questions have been headlines every major daily in Europe and while some might indulge their thoughts in answering them, it is also true that questions like these getting raised just a couple of months after Neymar's record transfer, weighs more than just thoughts.
England will play against a Brazilian side at Wembley on Tuesday night, which will be featuring the world's most expensive footballer, Neymar, but ahead of the highly-anticipated friendly, the speculation over this former Barcelona player's future, has been making headlines.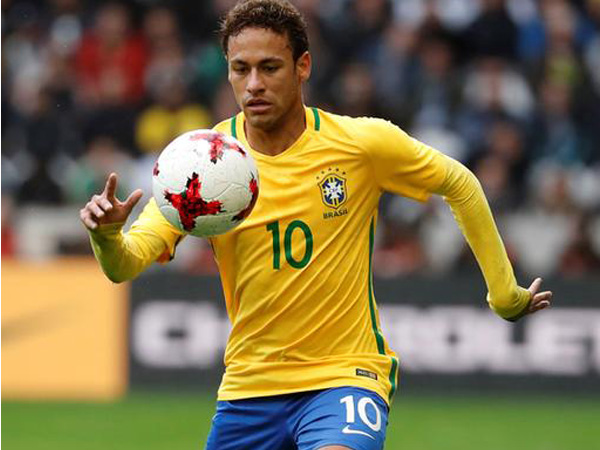 Neymar might have hit the ground running after Paris St-Germain paid Barcelona a record sum of £200m this summer, but his on-field contributions for the Ligue 1 giants have been reported overshadowed by the Brazilian's clashes with coaches as well as team-mates, coupled with some suggestions that he is already pining for a return to Spain (Real Madrid). This has triggered a storm of media interest ahead of the No. 10's appearance in London.
But is Neymar really unhappy at PSG and that too having spent barely four months with Les Parisiens?
Before finding an answer to this question, let's keep something in mind. Before his transfer from Barcelona to PAG, Neymar was never such a hot topic in media reports as he was playing under the shadows of Lionel Messi and could never become the frontrunner for the Ballon d'Or award in the existence of Cristiano Ronaldo vs Lionel Messi rivalry.
Now that he has chosen to rise and shine in Ligue 1, such interests in his professional life were more than expected but has this resulted in the emergence of not-so-real stories? Neymar himself feels so.
The forward was close to tears when he launched an outburst this week against media reports suggesting that he had fallen out with PSG manager Unai Emery as well as his team-mate Edinson Cavani.
Here is what a teary-eyed Neymar said during a press conference after Brazil's 3-1 friendly victory over Japan.
"I want to ask the media to stop creating such stories which are not true and I want to say what I think. There is nothing bothering me at PSG. I'm here because I wanted to be here. It's going really well and I feel happy and motivated here. What bothers me the most is that everyone is creating stories about me, which are not real."
"I came to Paris after an endorsement of my coach. When I arrived, we had a meeting. I told Unai Emery that I wanted to help him with the club and he told me he would help me in achieving my goals and the team's objectives."
"I just want to be happy here, I'm not here to make or create any trouble with anybody. I know my role and I do what my coaches ask me to do. I had a chat with my team coordinator Edu as well as Tite because these type of things are hurting me as every day, there are these stories."
The explanation alone left many heavy-hearted as for a player of Neymar's stature, such problems at such a vital stage in his career can lead to devastating results. However, there are reports coming from Paris that despite the Brazilian saying that individual awards come secondary to collecting as many club titles as he can, Neymar is said to have put Champions League and the World Cup as his priorities, two trophies that will take him to the pinnacle.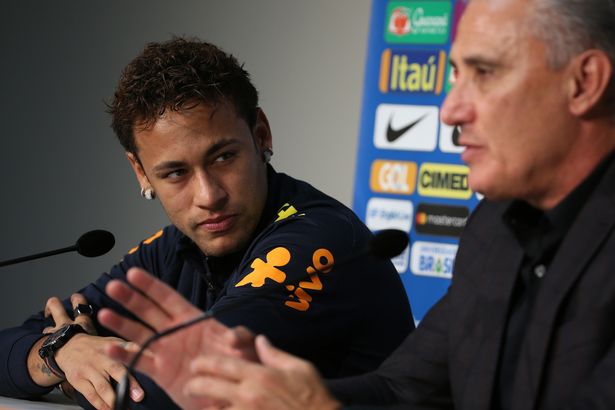 Winning the World Cup, ensuring that he is best prepared for his international duties even if it means missing a couple of league games to stay fresh for friendlies or avenging the disaster of Brazil's 2014 campaign, the motivations are many.
But Equally, Neymar knows his antics at PSG, the argument with Edinson Cavani over penalty-taking and a complex relationship with coach Unai Emery, both of which he denies animosity, will be forgotten if he delivers PSG with its first European title.
This is how all these questions will be answered as the weighing scale will have a considerable amount of comparable numbers on both sides.
As for his PSG career, Neymar has scored 11 times in 12 appearances in all competitions which in itself, is an undisputable tally that also includes nine assists. Moreover, there seems to be developing a close understanding between Neymar and Kylian Mbappé with the latter finding the net 6 times in 12 appearances.
Neymar might have received seven yellow cards and one red in 2017/18 but his individualistic nature is spreading all over Paris and this is where another legend will emerge.