He might have won his fifth Ballon d'Or award and has been named Fifa Player Of The Year for the fifth time, as well, But Cristiano Ronaldo is indeed struggling to carry on the momentum in the 2017/18 season with Real Madrid.
After becoming the first player to ever score 100 European as well as Champions League goals and winning the La Liga as well as UEFA Champions League trophy in the same season with Real Madrid, his performance has seen a huge dip since the start of this season, where he was subjected to a 5-match ban in La Liga after pushing a referee during the Spanish Super Cup victory over Barcelona.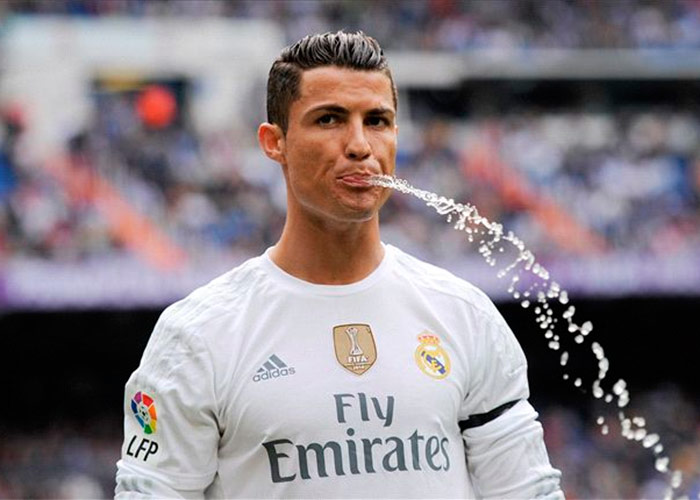 While Los Blancos manager Zinedine Zidane would have missed his star man back during the ban, when Cristiano Ronaldo returned, it was just a mere shadow of the legendary CR7 who failed to open his tally for the 2017/18 season in Spanish top-flight until Real's 2-1 win over Getafe on October 14.
Since then, the 33-year-old has scored just 11 times in 18 appearances in the league while Real Madrid is trailing behind leaders Barcelona by 17 points, a margin which is now impossible to overcome.
However, when it comes to Cristiano Ronaldo's personal performance, there seems to be a ray of hope for him catching up with his arch-rival Lionel Messi for this year's individuals awards. The Portuguese International has finally started to find the back of the net by scoring seven goals in the last 4 outings.
These goals include a hat-trick against Real Sociedad over the weekend and a brace each Deportivo La Coruna and Valencia.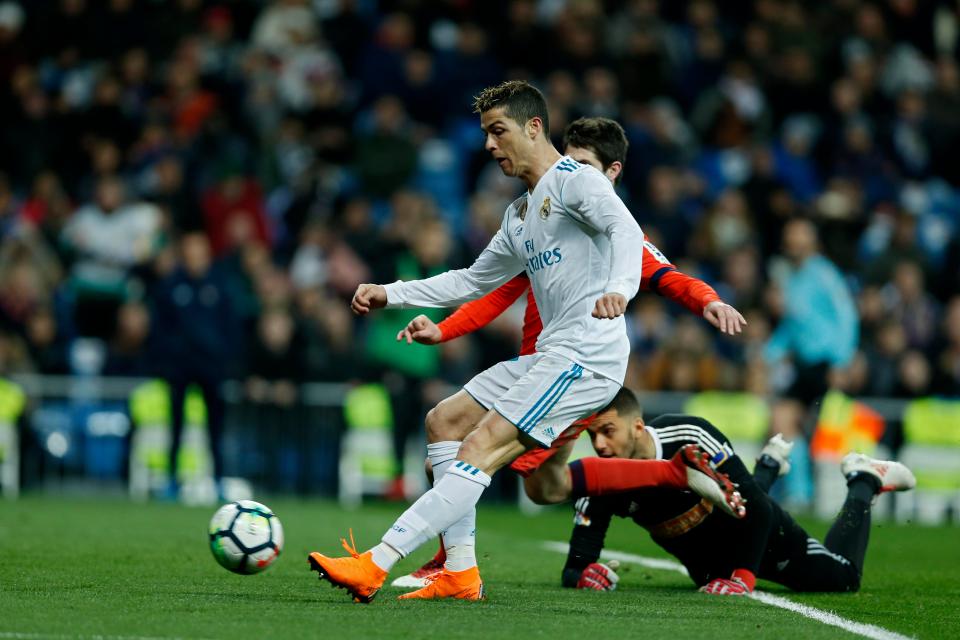 In comes the question which everyone needs an answer to, Is Cristiano Ronaldo Really Having A Bad Season?
Well, it might come as a shock to many, but when we compare Cristiano Ronaldo's number of goals so far in the 2017/18 season to that of the previous term, where he won the Ballon d'Or, the striker has two more goals this season.
Yes, you read it right. Cristiano Ronaldo's recent resurgence has given him a tally of 23 goals in 28 matches for Real Madrid this term in all competitions, which is two more than what he had at the same stage, last season. Moreover, the former Manchester United player has played even fewer minutes in these 28 games, 149 minutes fewer to be exact, which makes his tally even better.
This means that Cristiano Ronaldo's has a phenomenal minutes-per-goal ratio of 101.91 this season as compared to 118.71 in 2016-17. His shooting accuracy, on the other hand, is almost similar at 48.32 percent as compared to 48.36 percent a year ago.
That said, the five-time Ballon d'Or winner has taken far more shots at the target this term, with 188 efforts in 2017-18, which is 33 more as compared to 155 in 2016-17.
Cristiano Ronaldo's personal performance has hardly had an effect on Real Madrid's win rate, winning 18 matches in both seasons with a 64 percent win-rate.
With all these stats, one thing is clear, one can just not underestimate Cristiano Ronaldo on basis of a few off-days and Real Madrid's reeling condition in La Liga is more to do with the overall team effort rather than the Portuguese form.