Much has been said about Cristiano Ronaldo's current form in La Liga where he has scored just 4 goals in 13 appearances, including the Celta Vigo 2-2 Real Madrid which saw Gareth Bale registering a brace but Los Blancos being held back with an 82nd-minute equalizer at the Estadio De Balaidos.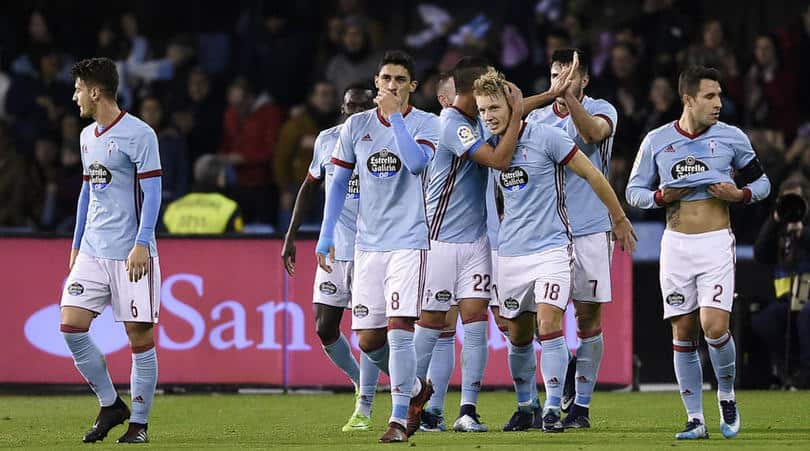 As for the La Liga 2017/18 campaign, Cristiano Ronaldo's mistakes are in many but during Real Madrid's clash with Celta Vigo, he could have given Los Blancos the much-needed win but he lost possession of the ball after neatly combining with fullback Ashraf Hakimi in the first half.
Wass was sent clear after which Dane lifted the ball delicately over an onrushing Keylor Navas. The cameras cut back to Ronaldo immediately, who was left red-faced, however, Real fans soon turned frustration with the No.7 to joy with the No. 11.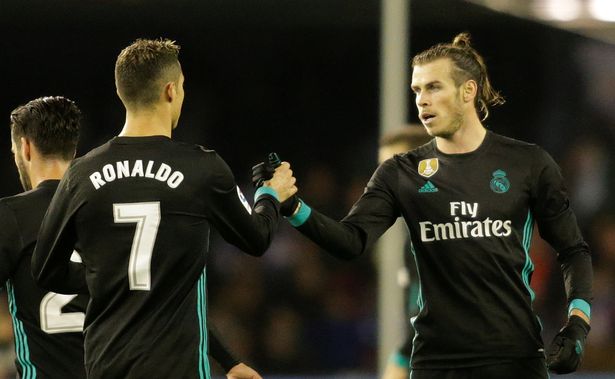 His two goals on the 36th and 38th minute were nothing short of a sight of beauty. For his first goal, the Wales international diverted beyond Ruben Blanco after Toni Kroos split the home defense with a pass, followed by a well-judged Isco delivery which found the net with a flick from Bale. Moreover, Gareth Bale came very close to opening the scoreboard in the second minute but he failed to get enough power on a close-range header.
It was a hard fought battle and both teams indeed did not deserve to lose and while they had chances to seal the game, the 2-2 result seemed fair. Real Madrid did great by scoring two goals in quick succession, after conceding the lead in the 33rd minute. On the other hand, the hosts were unperturbed by Zinedine Zidane's men and equalized with Gomez's goal from a Wass cross in the last moments of the game.
Although Real Madrid had 17 shots on the goalpost compared to 10 from the Celestes, Celta Vigo 2-2 Real Madrid was an even game in the end and while the hosts will be the happier of the two, Zidane will have to arrest Real Madrid's slide as soon as possible.
While Bale's double takes him to four La Liga goals in 2017/18, in just seven appearances, Ronaldo has the same number of goals in 13 outings and twice as many minutes.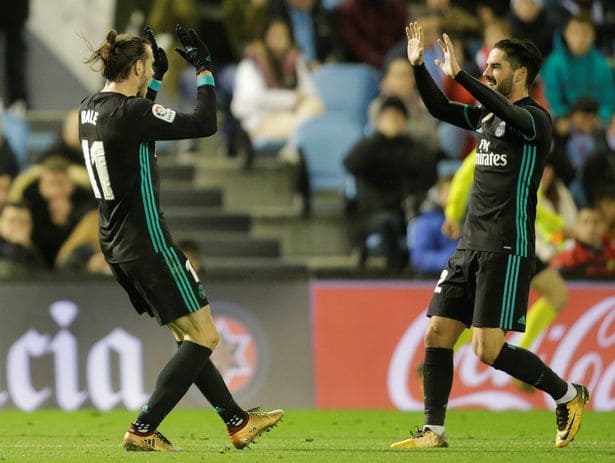 With Cristiano Ronaldo's form being the biggest reason to worry for the Whites, fans are contemplating the idea of his reign being put to an end with the rise of Gareth Bale. While the latter's brace in the first half almost took Los Blancos towards a win, it was the first time since September that Bale made a league start due to his calf and hamstring problems.
Some Interesting Stats From The Celta Vigo 2-2 Real Madrid Clash
Gareth Bale scored the 200th goal for Real Madrid under Zinedine Zidane in La Liga, quickly adding the 201st in the next two minutes.
This was Bale's first brace for Real Madrid since November 2016 in all competitions.
Keylor Navas, alongside Jan Oblak, became the leading goalkeeper with the most number of saves this season in La Liga, having saved five of the last nine penalties.
Maxi Gomez, with his 82nd-minute equalizer, became the only player to score against both Real Madrid and Barcelona in the current La Liga season.
With Bale back into form in his very first league start since his injuries, it is definitely the time for Cristiano Ronaldo to buckle up and start scoring in La Liga fixtures. What has made matters worse for Real Madrid, is the fact that they are now trailing behind league leader Barcelona by 16 points and registering a comeback from here, is next to impossible, if we look at the history of La Liga.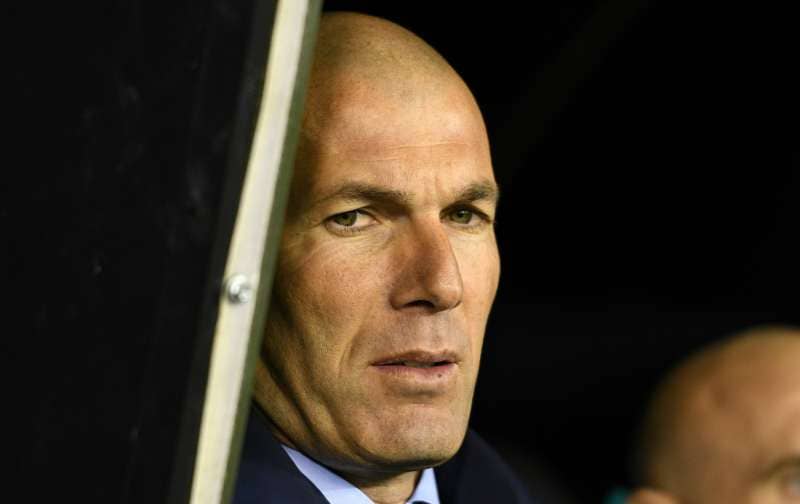 How will Zidane address this situation with Cristiano Ronaldo who is said to be looking for a £600,000-a-week contract renewal?
Does the fact that he is the leading scorer in UEFA Champions League this season, will give him some time to get back into form in La Liga?
Most importantly, will Real Madrid be able to defend their La Liga title this season and is Cristiano Ronaldo's form is the sole reason for Los Blancos' failures?
Share your thoughts in the comment section below.