There's a spiritual vacuum when you instantly take the name of Germany away from a football game, let alone a major sporting tournament like the FIFA World Cup 2018. They are that big a team and that prominent a force.
Consider a mighty mauler unleashed from a cage and told to collect all that lays on the fresh field ahead. And when only the grass remains and the remnants from the yesteryears are gone- you understand what this beast was about.
Legends are gone but stalwarts still exist in contemporary forces
Arguably, their greatest reserve of talent in names like Miroslav Klose, Bastian Schweinsteiger, Lukas Podolski and others gone, having decorated Deutschland with a really hardly-fought and massively won 2014 World Cup title, the onus now remains with a new generation to script its own history.
But what moves one and all in admiration-fans, critics, past players, current contemporaries of Germany- is that this is a unit that's gathered 4 FIFA World Cup titles. Another win for Germany here in the polarised, cash-rich communist power with its clenched fists and gyrating rhythms would mean that Germany would stare Brazil- their closest rivals on paper and form- in the eye.
Given that both sides have nearly the same strengths if not the team strategy, the FIFA World is enriched by the presence of two giant forces of the game. Purely by the current sentiment, it is either going to be Germany or Brazil. It's that simple an equation. But put in England, Spain and, Belgium around the two massively-talented forces and you have possibly the current narrative of the FIFA World Cup 2018 in your midst.
But that told, how does the immediate recent form read?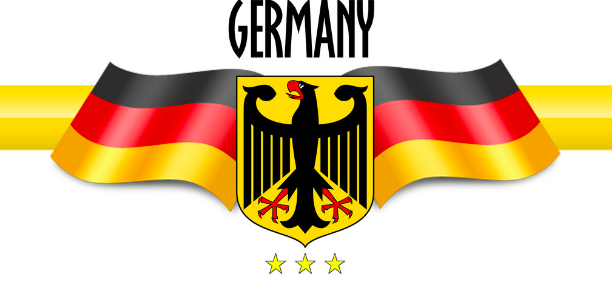 Having lost a close-contest to Austria by 2-1, Germany went on to beat Saudi Arabia in the friendly practice games held right ahead of the FIFA World Cup 2018. Amid this mixed bag of a fortune, Germany is expected to carve an interesting road ahead. Pure fans would read- make it count- at having been a witness to the thrills that only a few teams like the German outfit can bring, provided they play to their full strength.
The strength of Low
But the focus of the team, instead of delving on theatrics or guesswork would be to think that Germany have arrived at the FIFA World Cup 2018 to only win. In fact, its easy for the current reigning champions. For starters, their well-established coach who has seen the current lot develop their game massively, Joachim Low, was involved in the side's previous title win in 2014.
The sites were full of euphoria. There was panic in the air. There was a mad rush of excitement as the Joachim Low-powered side lifted the ultimate glory there is in arguably the world's most loved sport.
And perhaps this is exactly where there's so much pressure on Germany. Not that they've been anywhere close to being a flash in the pan. They have to their credit, an impressive 4 World Cup titles. But the extra bit of mind work always plays out and often, a sombre role. Now that they do not have the formidable forces of Klose, Schweinsteiger, Podolski, Lahm and others make for nostalgia all the more valuable, the presence of the golden-boy Mesut Ozil.
Germany to 'win' instead of merely 'defend' their crown?
Ozil is a showman, he is the frontman for a side keen to exert its pressure on the world stage and, above anything- he's the Ferrari to Germany's chances at FIFA World Cup 2018 being a greatest Grand Prix-winning possibility. The perspective immediately changes as coach Joachim Low suggests that Germany want to "win" this world cup more than just defend it.
You understand that theirs is a clear intent about owning something that's out there, despite it fancying the attention of 31 other teams extending their bid to devour the greatest-tasting dessert. To provide wings to Germany's hopes, the presence of Manuel Neuer, the 1.93 m Bayern Munich giant with two previous world cup appearances will offer valuable experience to the German side. In his last world cup appearance in 2014, the "sweeper-keeper" was responsible for lending enough strength to his side to press deep into their opponents' half.
The side now, expected to exert its might against others thanks to a core set of players with experience and performance, a well-balanced unit and, abundance of talent makes Germany a side that others would love to beat, only if to increase their self-awareness in the game.
Usually a side that plays in the makeup of: 4-2-3-1- will Germany deliver with the standard operating procedure, that is what the FIFA World Cup 2018 is about? Amongst their finest playmakers is Tony Kroos, the famous Real Madrid midfielder, who's comment regarding Germany's bagging of a fifth crown being difficult (given France, Spain, England's threat) was met with derision.
It may have had a role to play in giving their detractors a lot of reason to skin the side in poor light. Interestingly, where one thinks of the current squad's makeup, it could be said that while they do not have anything too dazzling or sparkling in the middle, despite being deadly on the counter-attack, there's still a very good assortment of talents that bring their individual flair to lift the unit, collectively.
Ozi, Khedira, Kroos: Cruise-mode on?
Khedira and Ozil, being two of the most famous old-guards lead the side to marry aggression with experience. The big match feeler is theirs thanks to the likes of Khedira, Krooz, Ozil and Neuer having all represented Germany in previous World Cups.
Low, although, would relish nothing more than having his core set of players play together and to keep it close, dribbling and passing the ball well, auguring the prevalence of defending and attack tactic.
The presence of someone like Jerome Boateng lifts the side up having had the big match experience in the side, it must be said. A great component of Germany's brand of football is defence. The current side's defence is made ball-playing centre-backs (Hummels and Boateng), a full-back who always gets forward (Joshua Kimmich) and then, one slightly more reserved (Jonas Hector), creating a lop-sided three in attacking phases.
However, all that said, the man responsible for making the killer, effective passes into the wide forwards and seeking the 'big' goal-scoring ability is Mesut Ozil, an irrepressible figure in German football. He can be a pest for his opponents on most occasions.
Maximizing the individual talents of his attackers would be the key aspect for Joachim Low and there'll be others he would depend on, for instance, Tony Kroos, an experienced hand who prefers to run a show quietly like he often does for his Real Madrid.
Finally, for Germany, the team that is more than the sum of its parts what will be a defining strategy would be the presence of Neuer. An excellent keeper (of hopes), he basically plays as the sides' fifth defender. And if that is to happen, then only the team can play with 11 exceptional talents in the outfield.
How do Germany usually excel?
An uncomplicated simple formula. Do you even feel strong if the ball is not in your control r possession? How can you, in the first place?
Low follows the mantra that the team with the ball is the one who can do damage. Germany keep the ball under pressure no matter what and create chances by doing so.
How does the Team's squad read?
Make no sweat of it, even as PFA young player of the year has been left out- Leroy Sane.
Goalkeepers:
Neuer, Kevin Trapp, Marc-Andre ter Stegen
Defenders:
Marvin Pattenhardt, Jonas Hector, Matthias Ginter, Mats Hummels
Midfielders and Forwards:
Sami Khedira, Julian Draxler, Toni Kroos, Timo Werner, Mesut Ozil, Marcos Reus, Thomas Muller, Leon Goretzka, Niklas Sule, Antonio Rudiger, Jerome Boateng, Joshua Kimmich, Sebastian Rudy, Julian Brandt, Ilkay Gundogan, Mario Gomez.