Gareth Bale might have won a lot of matches for and with Real Madrid but since leaving Premier League for a record £85.3 million transfer, the Welshman has missed 40 of the last 60 games with Los Blancos and have endured a total of 24 injuries, keeping him out for a total 79 matches.
At 28, Gareth Bale should be in the prime of his powers, while breezing past defenders and dominating matches week-in, week-out in La Liga as well as in Europe. Instead, the Real Madrid winger contemplates another lengthy and what can be termed as a demoralizing spell on the sidelines, which reflect who his world-beating powers have been confined with his never-ending injury curse.
Just a few years ago, Gareth Bale was touted to be the next great superstar as he became the world's most expensive footballer at Real Madrid as well as scored in the Champions League final which was followed by making an instant impact with Real Madrid. The Welshman also gave a five-star performance for his country at Euro 2016, as Wales shocked the world after making it to the semi-finals, thanks to three goals from the attacker in the tournament.
However, last season, the injury bug bit Bale so hard that he could only make 19 Liga starts for Real Madrid. While the club won a European double in 2016-17, Gareth Bale was just a cameo performer due to his recurring injuries as he scored just 9 times in 27 appearances.
This season (2017-18), the trend continued as we saw the Welshman missing out for Real Madrid and his country, while his absence said to be the only reason for Wales getting eliminated from the World Cup. As for his club career, he has only appeared 9 times on the starting XI and has scored 3 goals. While the ratio of his goals seems better than the last season, another injury has forced him out of action for almost the remaining year.
This latest setback is Gareth Bale's 11th significant injury, meaning that since joining Real Madrid in 2013, he has played just 159 matches out of the possible 251 competitive appearances, a return of 63.35 percent. While it's clear that Bale has had an incredibly successful four-and-something seasons at Santiago Bernabeu, winning the La Liga, the Copa del Rey, 3 Champions Leagues and the 2016 Club World Cup, and scoring 70 goals, he is yet to win the hearts of Real Madrid fans who are getting irritably dialect of the player's absence on the field considering his £290,000-a-week wages.
With the temper being tested to the limits, Real Madrid authorities have now decided to finally put a price on Gareth Bale's transfer and while the player currently has a contract till 2022, the club is now looking to bag some cash by letting go of the injury prone player.
According to report by Don Balon, Real Madrid will accept transfer offers for Gareth Bale which hints towards the fact that the Welshman will have another six months to prove his worth at Santiago Bernabeu.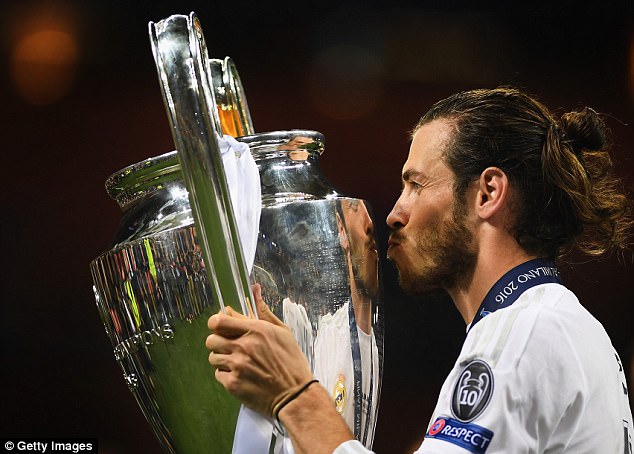 One might ask how? Well, as mentioned earlier, due to his recent injury Gareth Bale is expected to out of action of the remaining year and there is no word from the Real Madrid authorities about a January-transfer, which gives the player around 6 months with The Whites before the summer transfer window.
How is interested?
For the unknown, Manchester United has been heavily linked with Gareth Bale and since they are indeed in need of a striker, they are expected to be the frontrunner next year. That said, the reports have also added that Real Madrid is looking to recover as much of the £85.3 million they paid in 2013, which makes it a bit of gamble for United to spend so much on an injury-prone career.
Moreover, the report has also put the likes of Chelsea and Tottenham Hotspur in action to bag Bale in the summer transfer window but if Real stays form on the asking price, Manchester United are expected to stay as the favorite.
Everything said and done, if Los Blancos want to take another chance with Gareth Bale, perhaps a lighter training schedule should be given a shot as it could solve the problem while getting the 28-year-old out on the pitch more frequently. Also, there's no doubt about his capabilities as a world-class footballer, it's just that everyone wants to see more of him on the field.