Forbes has just announced the list of World's most valuable football (soccer) clubs and considering the note on which the 2016/17 season ended, the results might come as a shock to many. The club that has topped the list is neither Real Madrid, who has been at the top for th last four years, nor it is the other Spanish Giant, Barcelona FC.
Other than the numero uno team, Barcelona ($3.64 billion), Real Madrid ($3.58 billion), Bayern Munich ($2.71 billion) and Manchester City ($2.08 billion) constitute the top five of the Forbes List Of World's Most Valuable Football Clubs.

Methodology: Forbes has valued the clubs' values (equity plus net debt) on 24th April, 2017 exchange rates considering revenues as well as operating income figures of the 2015-16 season, Operating income includes earnings before interest, rates, taxes, depreciation, player trading as well as disposal of player registrations, while debt includes stadium debt of the team or team owner.
For becoming the World's Most Valuable Football Club, a team needs to turn the history of success and a legendary tale on the pitch in profits and the club that has topped the list this year is a testament to its powerful brand as well as marketing acumen.
Let's spill the beans. Manchester United with the value of $3.69 billion has been named as the World's most valuable football club as, during the 2015-16 season, they garnered revenues worth $765 million, which is $77 million more than both Real Madrid and Barcelona. The club earned this huge stash of cash with the help of broadcasting rights, shirts and kit sponsorship as well as Manchester United's own range of goodies that have managed to remain in demand over the years, thanks to the love of fans for the club.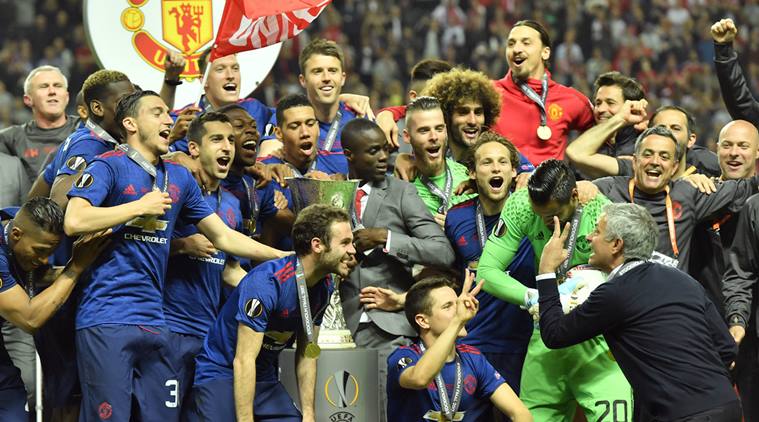 Manchester United currently have 26 global sponsors, including Adidas, 20th Century Fox, Chevrolet, Uber, and 10 regional sponsorship deals as well as 28 other media and financial sponsors.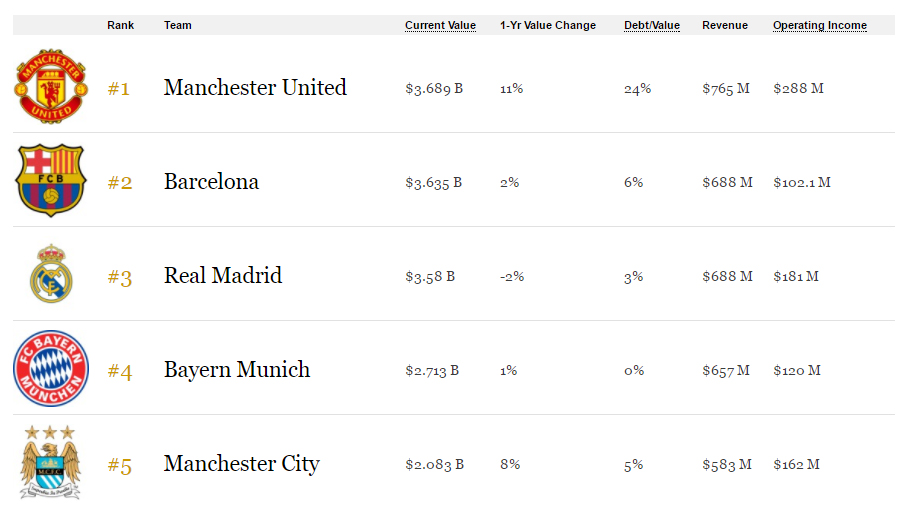 ( Source: Forbes )
As mentioned earlier, the list might come as a shock to many because Real Madrid, a club that won both the La Liga title and the Champions League trophy this season, sits at the 3rd position but that has been the result of United's brand appeal and aggressive sponsorship strategies in England that Real failed to match.
Moreover, Barcelona, after losing the La Liga Title and letting Real Madrid registering a European double, still managed to clinch the second position which clearly highlights a loyal fan base as well a history worth converting into an inspirational tale.
As for Manchester United, while they won the EFL Cup and Europa League in the 2015/16 season, they finished the current season at the sixth in the Premier League. However, winning the Europa League final means that they have saved themselves a berth in next Champions League.