Real Madrid President Florentino Perez has said that he has tried to sign Lionel Messi but stealing him from their arch rivals Barcelona, was never possible. He also added that if Barca wouldn't have made the first move in 2001 to sign the Argentine, he himself would have emerged as the frontrunner.
During his first stint at Real Madrid, which started in 2000, Florentino Perez helped Los Blancos gather the best talent in the form of Zinedine Zidane, David Beckham, Cristiano Ronaldo and Luis Figo, and if Lionel Messi would have been a star at that time, he too will be playing as one of his Galacticos.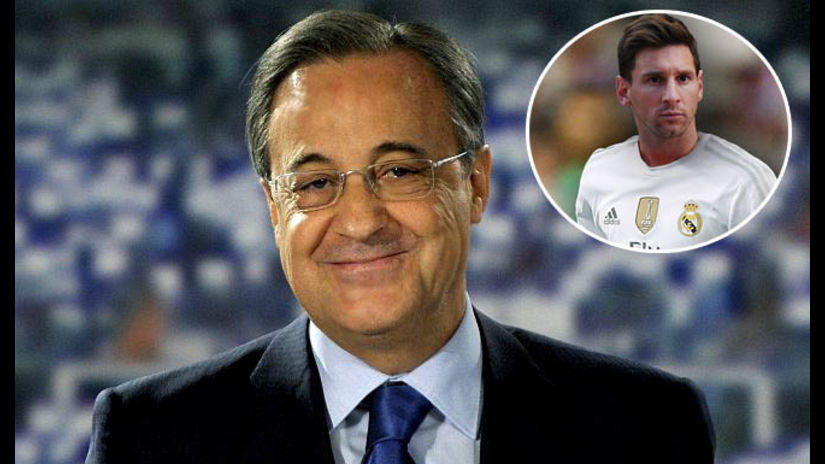 It is a known fact the Lionel Messi joined Barcelona in 2001 from Newell's Old Boys, and played for the club's junior, C, as well as B teams before making his senior team debut for Barca in 2004. This also means that since signing him at the age of 13, the Catalans never brought a spotlight near Lionel Messi during his days of becoming one of the best players to have ever featured in this sport.
This also means that Florentino Perez had no idea about a prodigy being sculpted at Camp Nou and by the time he finally emerged in Club Football, it was already too late.
Here is what Florentino Perez said about Lionel Messi.
"If there had been a Messi in my first stage Real Madrid as president, I would have gone after him. Lionel Messi is a type of player like Zidane and if it was my first term, there was a possibility. But he is now a Barca player. Messi has been there since he was a kid and it would be very difficult to land him now."
The Argentina international has lifted eight La Liga titles as well as four Champions League crowns, along with numerous other trophies at Barcelona, while claiming a record five Ballons d'Or awards since making his senior team debut.
However, in the year 2010, when Real Madrid bagged Cristiano Ronaldo from Manchester United, Florentino Perez clearly said that CR7 is the best player in the world and those words clearly hinted towards him finding the best talent in the form of Cristiano Ronaldo and this time, he joined the party from the initial stages.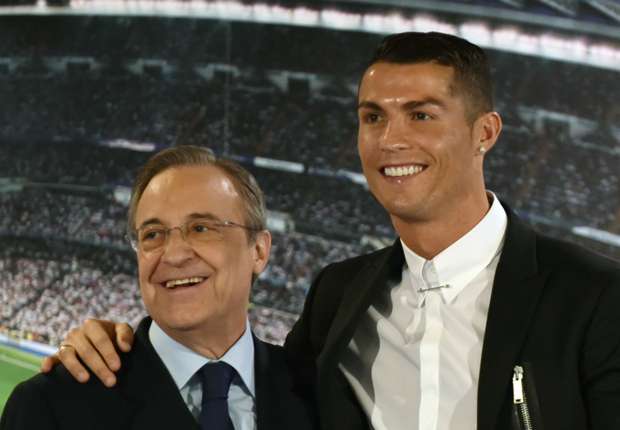 While Lionel Messi and Cristiano Ronaldo are often compared and question about who is better than the other, still having no answer, both are considered to be two of the best players of all time and if Perez's dream had come true, they might have been team-mates at club level, however, we, as fans, would never have the opportunity of witnessing one of the biggest rivalries in the history of football.
As for Real Madrid, the Zinedine Zidane side looks favorites for the crown of champions of Spain as they have already claimed the Spanish and European Super Cups this season, so far.
That being said, Barcelona Camp hasn't been able to put pen to paper, when it comes to Lionel Messi's new contract, and it is said that the Argentine is not happy with the club as they lost Neymar to PSG on the summer transfer window and failed to sign Philippe Coutinho as well as Angel Di Maria.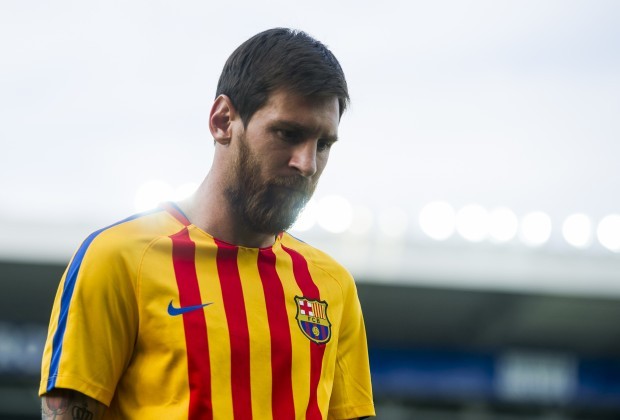 The 30-year-old Lionel Messi is La Liga's highest ever goalscorer with 351 goals and has been linked with Manchester City, where several former Barca staff, including Pep Guardiola, work. If Lionel Messi doesn't sign this new contract by January, he might enter into negotiations with whoever approaches to sign him and he could leave Barcelona for free, something that Camp Nou cannot afford at this moment.