It might give agony. It might provide ecstasy. But, above everything, the World Cup provides seamless entertainment and jaw-dropping thrill that most other sports cannot provide. As greats will roam about the power and heart of Europe FIFA World Cup 2018 will shake the earth unquestionably.
Watch for spaces under your feet. Watch out for the shrinking ground on which you stand. The world will never be the same once you've seen the only action worth "kicking" up a debate, discussion about.
Out here in the heartland of Mother Russia, the big daddy of Football has arrived. And within just a few hours, heartbeats will rise and expectations will be met.
The season to go Football is here.
Besieged by nervy excitement and anxiousness in every single kick, every manoeuvre in a dribble, 32 teams will rub shoulders against one another in a titanic duel for supremacy.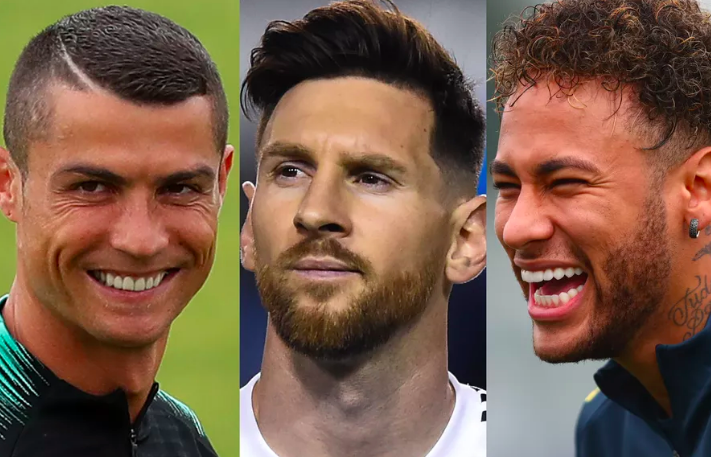 They said Mother Russia was the strongest then as none dared to see what lay behind the Iron Curtain. Today, as Russia unfolds a mega battle of skill versus savagery, courage versus determination, experience versus exuberance the brightest names in the world of Football- Messi, Ronaldo, Neymar, Aguero, Ramos, Krooz- among others will drive fans to the edge of the seat and shall set the stadia on fire.
You know you are up to something mega, huge won't do, as the tournament offers something volcanic in terms of prize money. They said to run over from the molten lava flowing from Hawaiian volcanoes in the West. But Russia got a huge lava flowing with FIFA in terms of the prize money.
Akin to a mega leakage of cash left undetected, a whopping $791 million is out there for the taking, of which the sum is approximately $215 more than the last world cup in Brazil.
Finally, the FIFA World Cup 2018 is dispensing $38 million to the winning team.
Can it become bigger; can it get grander?
So even as the big-match pressure doesn't play on the minds of the greats of the modern game- Lionel Messi and Christiano Ronaldo- the anticipation of the crowds, want of the fans and, an expectation of the world of its heroes to make for a tournament worth remembering is slated to make the FIFA World Cup 2018 a battle of epic proportions.
Two of the most respected and mercurial names in the sport haven't yet picked up a World Cup trophy and placed in a trophy cabinet that's used to constant additions.
Can they be expected to turn it around massively, this time around? Only time will tell.
But before, while Argentina, Portugal seem fan- favourites, spurred by the brilliance of their heroes, let's quickly have a look at other spectacular sides that are expected to produce magic from the feet: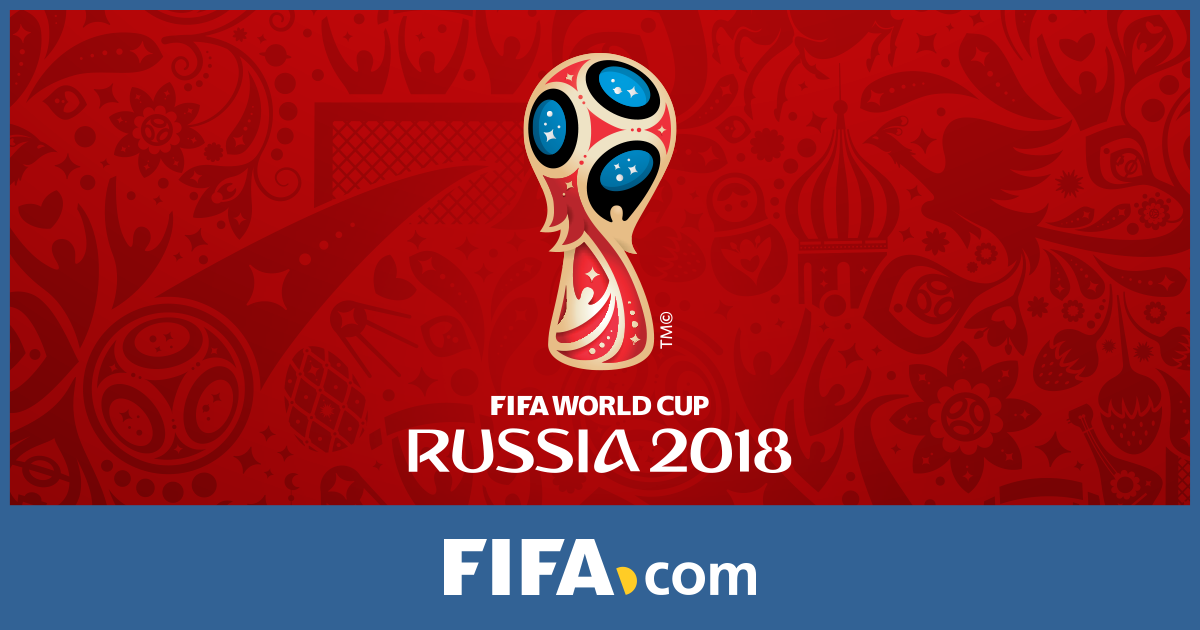 Spain
Few sides are being backed the way Spain is to lift what seemingly belongs to them, after last having shown the flair and power back in 2008-12.
The romantics of the sport feel Spain are hugely due for something special.
If there were a chance to go out for something big and truly heroic, then the likes of Andre Iniesta, Barcelona-hero would fancy that at the FIFA World Cup 2018. Can there be a victory march of the Spaniard at Russia?
After all, the solitary goal that Spain scored back in the day, in the 2010 World cup finals came at the behest of Iniesta's brilliance. In the dying moments of the contest, there was some light.
The coach of a mega footballing side, Julen Lopetegui, thankfully, has worked for 5 years as a REF man. He's been stuck it out for long to see the promising guys develop into something bigger, better and, grander.
You honestly do not doubt the competence when guys like Barta, Koke, Isco, Moreno, Saul, Muniain, Carvajal take to the field together.
The question is- can they walk in tandem akin to winning gladiators? The belief seems to be there, can it lead to something bigger?
Brazil
Football for Brazil is a wrinkle in time. It's like eating bread for breakfast- it's that normal. It's mighty at the same time. One doesn't turn his back on his religion. Isn't it?
Else, it will be a sacrilege.
The Pele-land, five-time winners and among the few sides to have participated in every single tournament, Brazil are expected to make it count this time around.
Spurred by the massive talent of Neymar in whose defiant tactics rests the power to change a game, Brazil will be counting high on the big promise of Augusto- who will be raring to go having dipped in form- and Casemiro and Fernandinho- two aces of a closely-knit unit.
While there's hardly a doubt about their progression into the latter stages, they will be playing against a tiny little weight in their minds- the loss suffered by Germany at their home, Belo Horizonte.
France
Consider a young, ferocious beast with a talent for going for the kill.
France will look to attack from the very moment the whistle is blown. It's not a normal sight when the likes of Adil Rami, Presnel Kimpembe along with their mercurial captain Varane take to the field together.
It signals the commencement of a carnival. It may also mean destruction if anyone pounces on them in a lame manner.
With among the best lines of defence, it could be said, whosoever wishes to take France lightly believes in toying with oblivion.
But now, as the hype around the team is growing, it's time for France to finally deliver the promise that was last felt with a Zinedine Zidane in the 2006 World Cup.
Amid the growing hype around the team, it's time for France to add some silverware to it's trophy. But on current form, it's believed that the Real Madrid superstar in their helm will guide them to something special.
Denmark
If there were a side that was improving with every pass made, every dribble trickled well and, every lunging kick fired at the opponent, it would be Denmark, considered to be the face of the revitalization of all of Europe's Soccer sides.
The hold an unbeaten record of 11 wins, ever since they lost in the qualifying against Poland and Montenegro in 2016 and enter the FIFA World Cup 2018 with a staunch belief that they can rally together.
But on game-day, it may all boil down how well does Tottenham's Christian Eriksen conduct himself.
A silent word- the popular vote among fans is that France and Denmark will easily make it to the latter stages.
Iceland
When you play a mega tournament, what automatically uplifts you is mega-support. But Iceland, do not have that luxury as with a fan-base of just 33,000.
But should that really worry them? After all, who knocked out England in 2016 in the run to the Euro-quarter finals?
Having qualified ahead of Croatia and Ukraine, Iceland's Footballing dreams aren't a flash in the pan.
They have to their credit, the sprawling talent of Cardiff City's Aron Gunnarsson who'll be expected to kick around something wondrous, looking for support from his defender, Birkir Bjarnason.
But even as they lag superstars, perhaps a necessary trap for success in such mega tournaments as the FIFA World Cup 2018, what Iceland do have is a caring manager in Heimir Hallgrimsson, who roots for togetherness, little surprise when he's known to pay fans visits before the pub-hours back at his literally noiseless Iceland.
What'll be key, of course, is whether Iceland can kick up a noise?
Croatia
With plenty of play-makers in Luka Modric, Mario Mandzukic, the two mighty Ivans- Perisic and Rakitic- the Croats are a team that may look tough on paper.
But can get around well to create a ruckus for the other teams on the ground?
Nigeria
John Obi Mikel may not be a sporting icon, not even close to the likes in the greater world.
But for a country that so often has so less to cheer about, he has the blessings of an entire African continent.
Especially with Nigeria being the only team to have qualified for the World Cup.
So far, the football-crazy country has been creating news for its outfits, but can Nigeria using their fast-paced style of game?
Surely, for starters, a lot of hope will be pinned on the likes of Alex Iwobi, Kelechi Iheanacho and, Victor Moses, the latter being a key hope for the "Super Eagles".
For any detractors who might be uncomfortable seeing a Nigeria descend in Putin-in land, the side gave a scare to Argentina in winning an international friendly 4-2 in Russia, especially having been 2-0 down.
What's more? Critics and self-styled experts on the sport are already suggesting that Victor Moses should start behind Ahmed Musa, the talent knowing to trouble the defenders.
Switzerland 
First thoughts about Switzerland often portray the team true to the characteristic of the country it represents- happy go lucky and cheery.
But look beyond the sedate presence of the Alpine wonderland and you'd find that the team may now have the talent to prove its more than the sum of it's parts.
Few days before, they thumped Japan 4-0 in a friendly, and on current form, have only lost once in their last 17 games.
What's more?
There are talent and belief in high-class defender Manuel Akanji, the big Borussia Dortmund talent.
Moreover, there's a depth of playing experience in the World Cups but for them to counter feisty tournament openers Brazil, the Swiss would want the likes of
Haris Seferovic to fire big time.
Can the striker strike big? Only time will tell.
Mexico
They might have impressed back in 2014, which was, well 4 years ago, but this is a side that's been a regular in the FIFA World Cup for quite some time. In West Ham's Javier Hernandez, they have a world-class talent that can rub shoulders with the best in the game.
Belgium
There's more to this world cup than just pinning all the hopes of Argentina and Portugal.
Is a fiery Belgium that dark-horse that can make things wonderful albeit silently unbeknownst to most others?
For a team that has a Romelo Lukaku up front and near genius in Eden Hazard- oppositions note the surname- things can get tough for Belgium's opponents.
In "goal-keeping" the pride of all Belgians, Thibaut Courtois, is a calm force in action and a stoic defender of the team's hopes.
If the side is to make something sizeable out of this tournament, then the likes of Toby Alderweireld and Jan Vertonghen will have to fire big time.
Germany
A giant of the game that may not have a superhero of the class of a Messi and Ronaldo but a strong, world-class talent base in many guys- it makes for an interesting spectacle when the force from the "Fatherland" descends in the "Motherland" Russia
Purely on past World Cup form, of which they are the champions, Germany are a force to reckon with. But can the likes of Toni Kroos, and an Ozil- if he's fit and dandy- deliver the team from imposing threats all around- will decide Deutschland's eventual fate. But it seems that the world cup defenders are in good shape particularly where 2017 onward form stands.