Cristiano Ronaldo's Portugal finally reaches the semi-finals of Euro 2016 after winning a penalty shootout 5-3 against Poland in a tense quarter-final.
Poland had a flying start as Robert Lewandowski scored his first goal of Euro 2016 in the first two minutes of the match. The lead of Poland lasted for 33 minutes until 18-year-old Renato Sanches stepped up and scored the equalising goal for Portugal in the first half. They game went through extra time deadlocked at 1-1. None of the team took the lead on another.
Ronaldo missed a golden opportunity as he failed to control the ball in the 85th minute of the game. The football star missed another chance when he missed the ball in front of the goal in extra time. The Real Madrid star did score opening penalty of the shootout.
Poland had a good chance to win against Portugal in the second half but Patricio stopped Lewandowski from diving a header.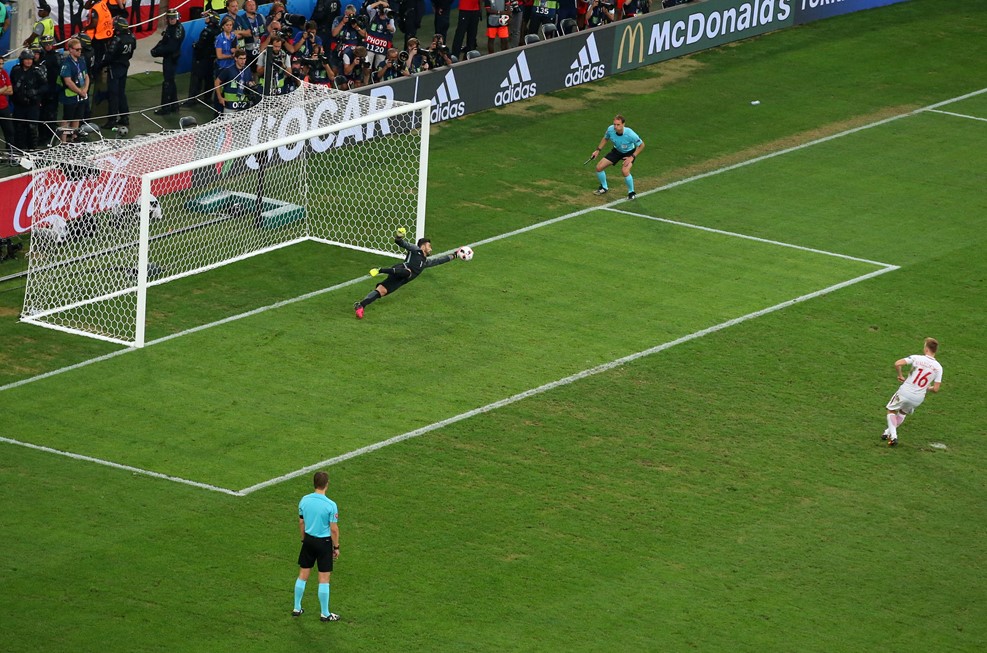 Portugal's goalkeepers Rui Patricio and Ricardo Quaresma were the heroes of their team as they saved three goals for their team.
Jakub Blaszczykowski of Poland came and tried to score in the shootout but his penalty was stopped by Rui Patricio and Ricardo Quaresma finished the job brilliantly as he kicked the winning penalty for Portugal in front of a roaring crowd.
Portugal has reached last six games without winning a single game within 90 minutes. It is the fourth time they have reached the semi-finals in the last five Euro championships.
Follow us on Facebook, Twitter and Instagram for more updates. Don't forget to like and share. Do tell us your views in the comment box below.
1 July, 2016
Avni S. Singh