Cristiano Ronaldo is definitely one of the greatest ever footballers in recent times and after riding Real Madrid to its 33rd La Liga title after five years as well scoring 40 goals during the season, Ronaldo seems to be high on energy to hit back his critics.
2016/17 has been a wonderful season for Cristiano Ronaldo as first, he became the only player to score 100 European goals followed by the same feat in Champions league. When it comes to La Liga, he has scored 25 times, while assisting on six goals and despite Lionel Messi winning the Pichichi award for the most number of goals in Primera División for the 4th time, Ronaldo still has an upper hand considering the match-winning goals he has scored.
Moreover, during Real's final clash of the league against Malaga, Cristiano Ronaldo went for glory as early as in the second minute which was enough for visitors to mark their dominance before Benzema added another into the tally and sealed the title after a 2-0 win.
However, Ronaldo and media share a relationship like no other and time and time again, the Portugal national has been criticized for his aggression both on and off the field. One such incident happened during the Celta Vigo game last week, during which Cristiano Ronaldo scored a goal on either side of the half-time.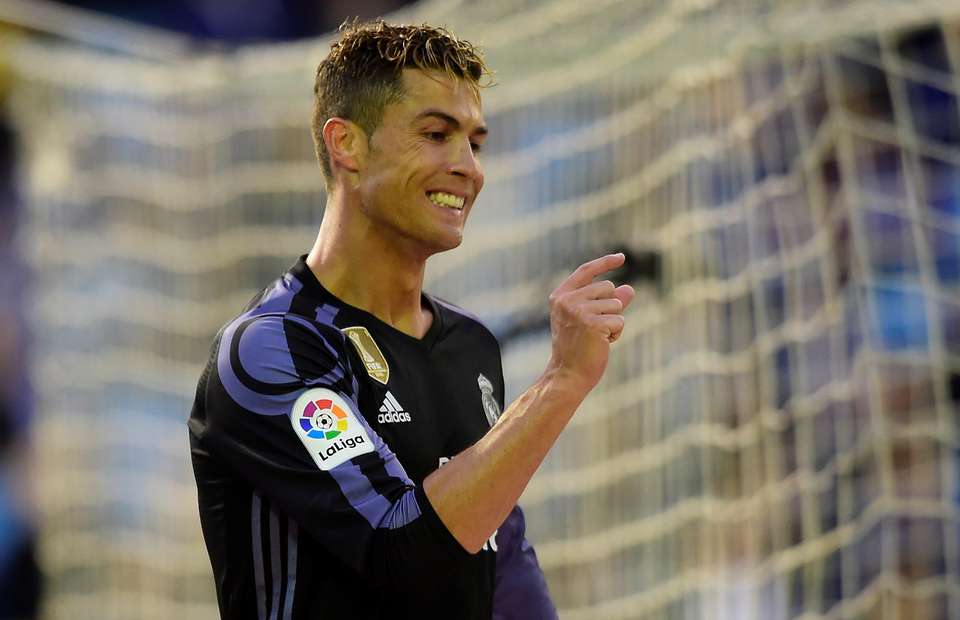 He was seen making gestures, implying cash payments before wielding an invisible briefcase handle during the game. "Briefcase… You. Much Money," Ronaldo gestured. 'Maletin' is by far one of the most controversial theories in Spanish football that balances between a legal bribe and match-fixing. It allows a third-party to get involved according to their interest. According to Cristiano Ronaldo, Vigo players were promised extra bonuses to stop Real Madrid's chariot of victory in La Liga, which could have resulted in Barcelona winning the title.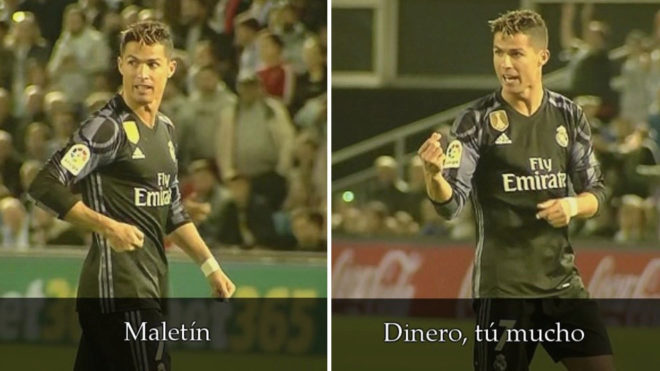 While answering the questions posed by Media after winning the La Liga title, Ronaldo hit back and said, "When people talk about Cristiano they get it wrong, inside and outside of football. Football critics don't worry me because I know doing the math people will shut up. They always have two stones in their hands when I speak. I am not a saint, but I'm not a devil either, which is what many people say I am".
Talking about Real Madrid's campaign he said, "I'm very happy because it was a spectacular end to the season, the best in many seasons, because of intelligent management, the help of the coach, and the contributions of those who played less".
Cristiano Ronaldo also added that he has a family, a son and a mother and he doesn't like people saying stupid things about him.
As for the 2016/17 season, Real Madrid has an opportunity to make it a European double as they will be facing Juventus in the Champions League Final at Cardiff's Friends Arena on 3rd June.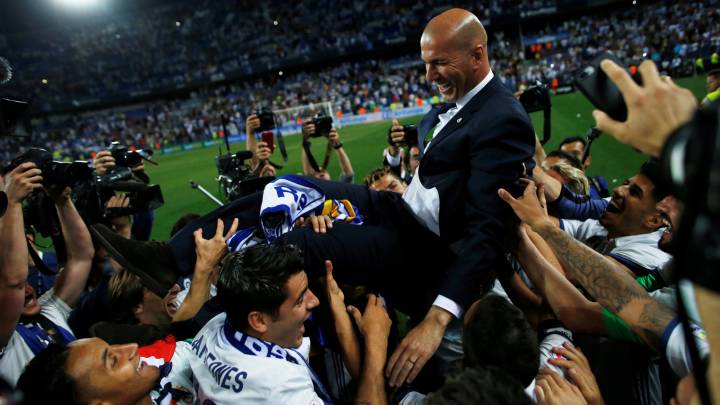 The heart of the matter is, Cristiano Ronaldo had performed exceptional well during the season and will continue to do the same in future but people need to understand that they shouldn't defame a player off-field especially a renowned figure and if they want to do so, then they should not target players like Ronaldo, only.
As for his performance, Cristiano Ronaldo definitely seems to be playing in his prime and a European double can change the face of Real Madrid in the football circle as this feat has never been achieved so far.