Just a day after we told you about the possibility of Cristiano Ronaldo making history once again the UEFA Champions League, here we are, left dumbfounded after the five-time Fifa Player Of The Year smashed a record-breaking brace in the second half of APOEL thrashing.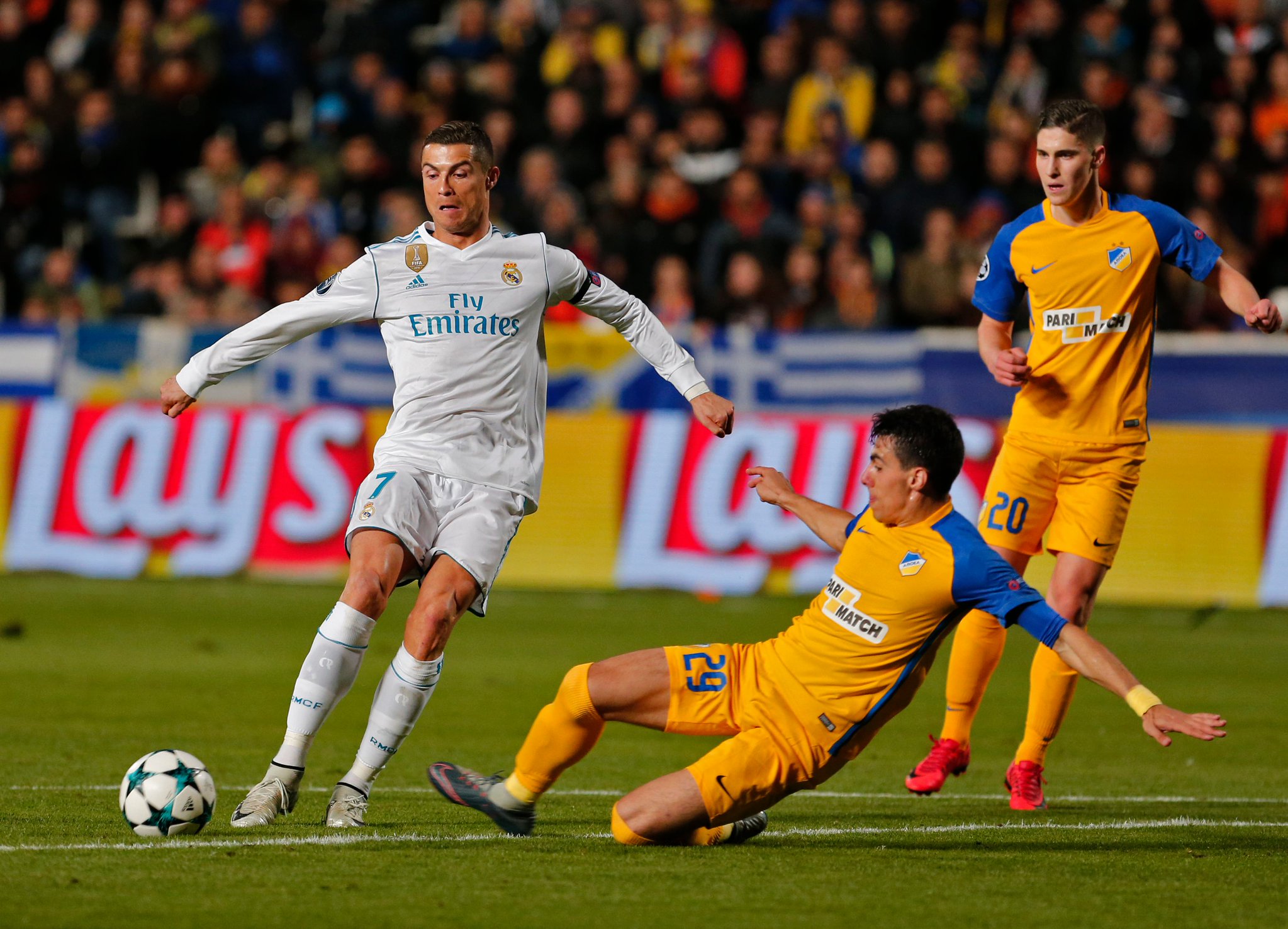 The Cristiano Ronaldo of La Liga is just a mere shadow of the Cristiano Ronaldo of the UEFA Champions League as the player, who was already the leading scorer this season, became the first player to net 18 goals in the Champions League in the same calendar year and boy was Ronaldo on fire!!
In between all that has been going on regarding his future at Real Madrid, Ronaldo gave his fans what they came for as he constantly popped up in pockets of space while also getting involved in 4 of the 6 goals that found the back of the net. He scored 2, assisted in 1 and set up another.
While Real Madrid had already secured a win in the first half, thanks to goals from Luka Modric (23′), Nacho (41′) and a brace from Karim Benzema (39' and 45+1').
But it was not over yet and despite Karim Benzema finally finding his form, it was Cristiano Ronaldo's time to get over all the criticism he has faced in the last couple of months and prove why he is worth the Fifa Player Of The Year title.
Watch Cristiano Ronaldo's second-half brace here.
https://twitter.com/fantastachi/status/933076588140355585
https://twitter.com/fantastachi/status/933077873224765440
The formidable assist for Benzema goal
Look how Ronaldo brought 3 defenders down to assist Benzema. Unreal vision.
pic.twitter.com/bjG71UGLss

— Hamza (@Ronaldoverses) November 21, 2017
With these two goals, Cristiano Ronaldo now holds the record of most number of goals scored in a calendar in Champions League (18) and he defeated none other than himself as he scored 16 such goals in 2015.
Moreover, with the brace, the Argentine has left his arch-rival Lionel Messi behind in the race of scoring the most number of goals in the league with a single club as he has netted 98 times with Los Blancos in the Champions League, one more than Messi.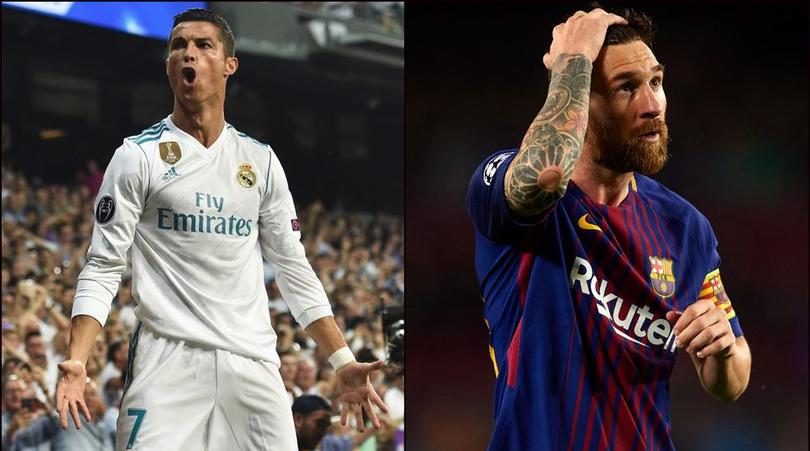 While Ronaldo already topped the charts of all-time Champions League scorers, he has now lifted himself above Barcelona talisman Lionel Messi and other iconic figures like Manchester United legend Ryan Giggs as well as Swedish superstar Zlatan Ibrahimovic with 27 assists in the last 10 seasons, the most by any player.
That said, it was not only the four-time Ballon d'Or winner that made history during the game against APOEL but Real Madrid too had its share of records as the 6-0 victory was the club's biggest in the last 39 years in away matches since defeated Luxembourg side Progres Niedercorn by 7-0 in September 1978.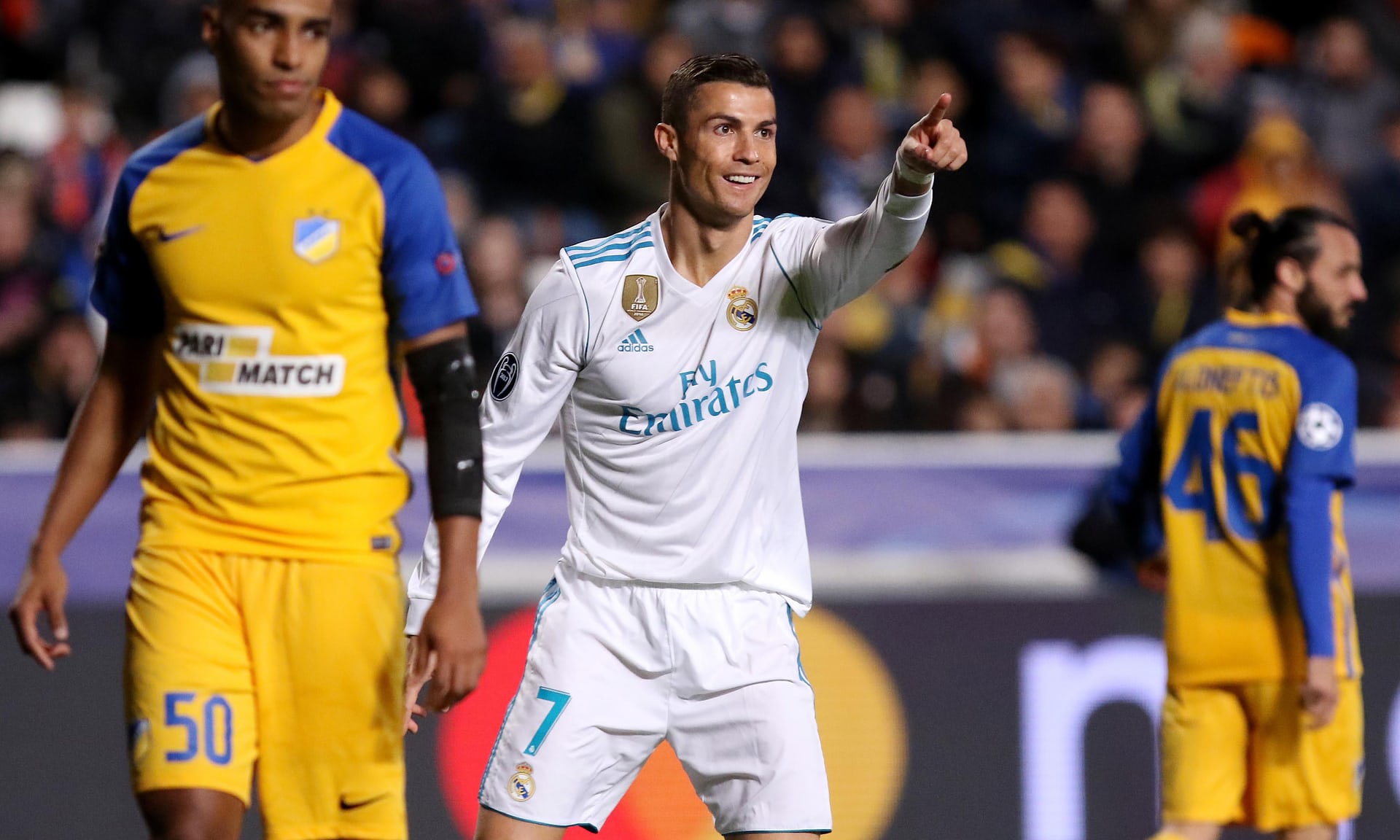 Everything said and done, Cristiano Ronaldo has definitely shut down all the criticism having scored eight goals in five appearances in the Champions League, however, what we want now is the player repeating his endeavors in La Liga in which has a solitary goal and Real is trailing behind Barcelona by a huge margin of 10 points.