Cristiano Ronaldo, the name itself is a synonym to breaking records and whatever, you say, there is no denying the fact that the Portuguese forward is one of the biggest goal-scoring machines in the world right now. Since becoming the first player to ever score 100 European as well as Champions League goals, Cristiano Ronaldo has been showing the world that there is a lot of football left in the 32-year-old.
In the last decade or so, Cristiano Ronaldo has been entertaining his fans on the field and have taken Real Madrid to several trophies. From his skills on the pitch to the number of goals scored goals and from his celebrations to his arrogance, everything is a top-notch stuff.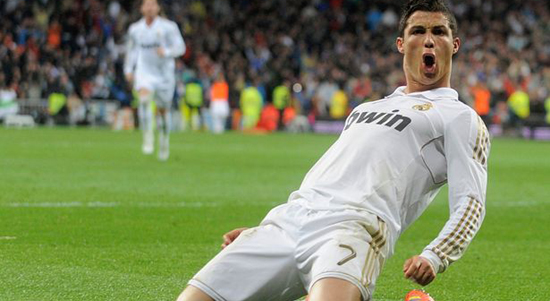 Whatever be the time of year, pre-season, post-season, or during the League campaign, one can simply bet on Cristiano Ronaldo scoring goals and he will pop up from nowhere to change the face of the game.
He likes to trouble his opponents while finding out their weakest link in the defense and at times, Cristiano Ronaldo has even left a lot of big names embarrassed with his trickery and brilliance on the field.
That being said, there is Lionel Messi who has been marked as Cristiano Ronaldo's biggest rival when it comes to making and breaking records. However, Ronaldo is definitely a once in a lifetime player and he can authoritatively be marked as the greatest as well as the most consistent goalscorer in modern football, if not in football history.
On that note, much has been written about Cristiano Ronaldo greatness being reflected by the number of records he holds but here is a list of 5 records held by Cristiano Ronaldo, that other players can even dream of, which also reflects him being one of the most consistent and loved players ever.
Cristiano Ronaldo: 5 Records That Make Him The Greatest Footballer Ever
1.The Only One To Score In Seven Consecutive International Championships
Cristiano Ronaldo was a crucial part of the Portugal squad which lifted the Euro 2016 trophy and other than winning, the Portuguese national remains the only footballer to score in every UEFA Euro campaign he has played in.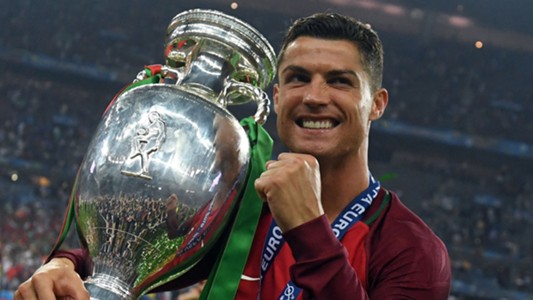 While he has scored in all four Euros he has played in (2004, 2008, 2012 and 2016), he also put his name on the score sheet for Portugal during the 2006, 2010 and 2014 World Cups, becoming the only player to score in seven consecutive international championships. (Talk about consistency)
2. Five-Time Champions League Top-Scorer In Consecutive Seasons
Those 100+ Champions League goals speak a lot about Cristiano Ronaldo's love for the tournament and he is also known for his hunger of scoring goals. While there are several records that show his love for scoring, when it comes to Champions League, there is no one that has better him ever.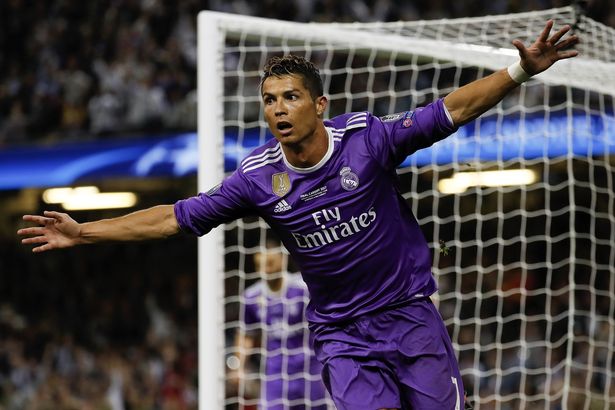 The Real Madrid forward has been shooting goals in the UCL as a top goal-scorer since 2012-13 to the recently concluded 2016-17 season (12,17,10,16,12). Lionel Messi is the only player to be the top scorer in four consecutive seasons (2008/09-2011/12).
Cristiano Ronaldo also remains the only player in the history soccer to find the net more than 10 times in five consecutive Champions League seasons.
3. Cristiano Ronaldo Holds The Record Of Scoring 50+ Goals In 6 Consecutive Seasons
Talk about unthinkable records, Cristiano Ronaldo has his name written all over it. He is the only player in the history of football to have scored 50+ goals in six consecutive seasons and his Ronaldo closest rival, Lionel Messi failed to keep up with his chariot of breaking records after failing to cross the 50-goals line in season 2013-14.
Cristiano Ronaldo, on the other hand, has been scoring the 50 goal mark since the 2010-11 season without fail.
2010/11: 53 goals in 54 appearances, 2011/12: 60 goals in 55 appearances, 2012/13: 55 goals in 55 appearances, 2013/14: 51 goals in 47 appearances, 2014/15: 61 goals in 54 appearances and 2015/16: 51 goals in 48 appearances.
4. The Brilliant Run During The 2016/17 Season
The 2016/17 season saw Cristiano Ronaldo breaking multiple records and the season has to be his one of the best ever runs for Real Madrid.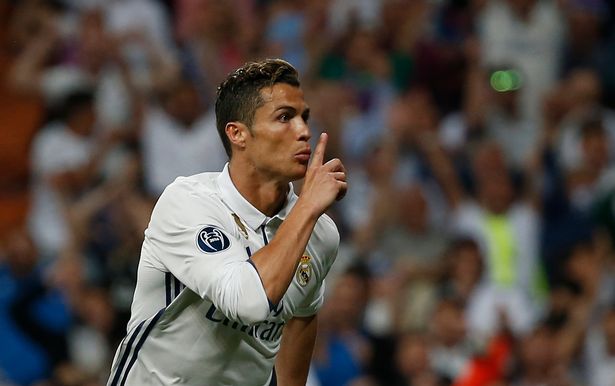 While he helped Los Blancos to become the only team to register a European double by lifting both the La Liga and Champions League Trophies, Real Madrid also became the first ever club to successfully defend the UCL title.
As mentioned above, he is and always will be the first player to score 100 European as well as Champions League goals and to put the icing on the cake, Cristiano Ronaldo is also the only player to have scored in three UCL finals.
There are the four records held by Cristiano Ronaldo that are enough to put questions regarding his consistency as well as greatness to rest. However, to conclude our list, we would like to mention a record that also highlights the fact that Cristiano Ronaldo is also one of the most popular athletes in the world.
5. Guinness World Record Holder For Being The Most Followed Athlete On Social Media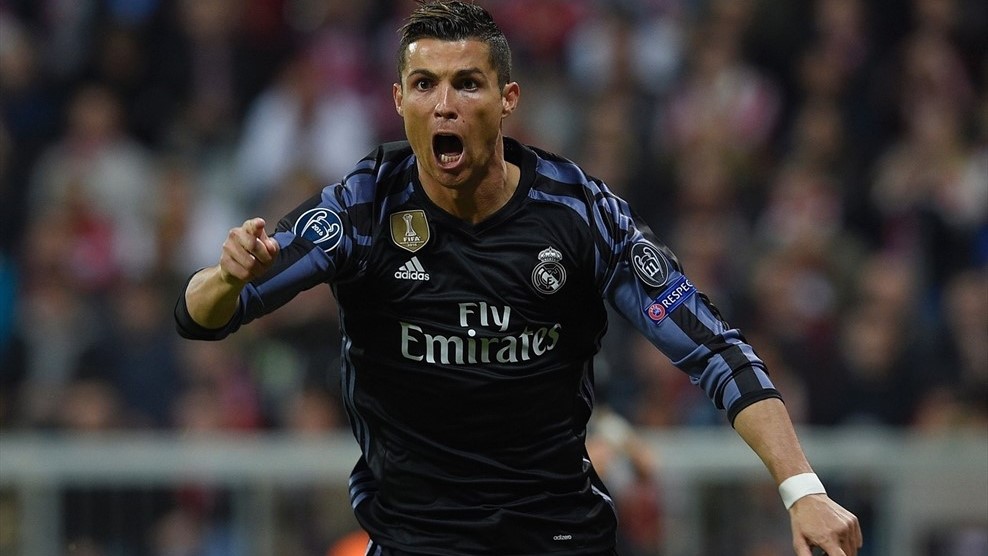 Cristiano Ronaldo has 111 million followers on Instagram, 59.5 million followers on Twitter and 122 million followers on Facebook, making him the most popular athlete ever. While the presence of social media hasn't been in the world since the beginning of football started, but being a Guinness World Record Holder for this feat is an incredible achievement in itself. We doubt if any other player will be able to break this one, until CR7 retires.
These records reflect the contribution and class of Cristiano Ronaldo in world football and he is not the sort of individual to be happy to simply have a hugely prestigious record rather, he has always gone for them in bulk. The same might be the driving force behind the 32-year-old's success and until he his taking Real Madrid and Portugal National Football Team to victories, there is nothing wrong in that.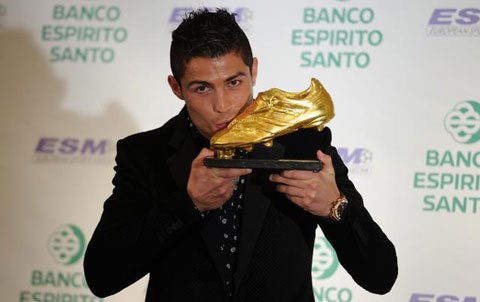 Coming to his generosity, which many tend to ignore, there is also a ridiculous thing that only Cristiano Ronaldo has done for the betterment of others. The Real Madrid star auctioned his 2012 Golden Boot Award award to raise a sum of 1.5 million euros for schools in Gaza.
While many can only dream of receiving the prestigious award, Cristiano Ronaldo will always be a legend who sold it for the betterment of people.
22 September 2017
Rohan Jaitly