Much has been said about Cristiano Ronaldo's performance in the 2017/18 season, especially in La Liga, but when it comes to the UEFA Champions League, he still is the leading goal scorer for Real Madrid.
Coming into the Real Madrid vs PSG round of 16 clash in Champions League, which had much of a build up, Zinedine Zidane and his men indeed had a lot to prove and after conceding the lead in the 33rd minute, Cristiano Ronaldo helped the European Champions to roar back to life with his brace (45', 83') while Marcelo's 86th minute strike sealed a 3-1 victory for the hosts at Santiago Bernabeu.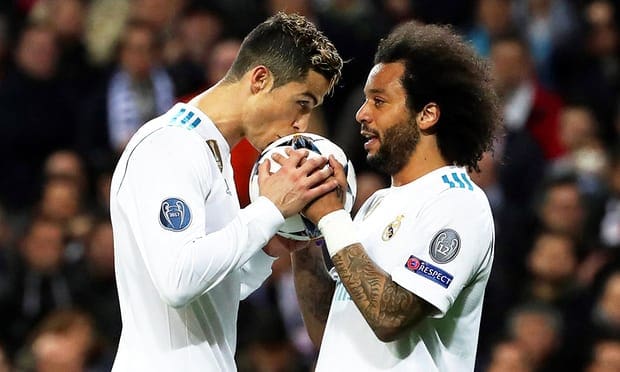 The tie pitted 12-time European champions against the Qatar-backed Parisians who had never gone beyond the quarter-finals but boasted an attacking trio which cost over 460 million euros to assemble in transfer fees alone. However, it was more of a Cristiano Ronaldo vs Neymar thing for the fans as the two were head-to-head in the attacking line for the first time since the Brazilian's move to PSG.
Ronaldo scored twice while Neymar ran at Real Madrid repeatedly, as well as produced a lovely flick for the opener in the 33rd minute. But Kylian Mbappé, whose delivery helped Rabiot, missed wonderful opportunities while Karim Benzema and Edinson Cavani were withdrawn early. Gareth Bale, on the other hand, was a surprise exclusion and although he got on, it was Marco Asensio who really won the match.
While the second half of the first half turned out to be a real white-knuckle ride, the rest was weirdly hectic. And in terms of entertainment, it is even hard to compare it to last night's clash between Tottenham and Real Madrid.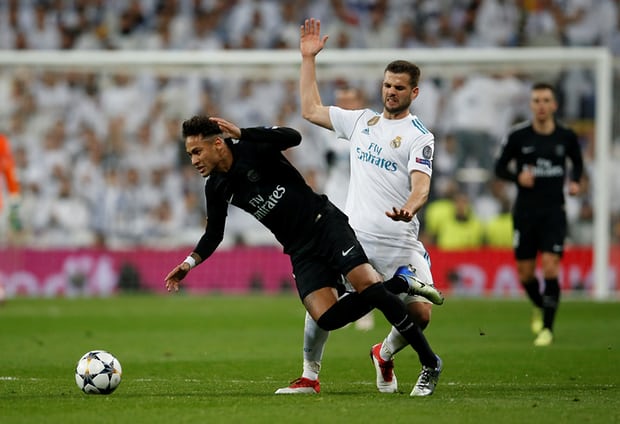 It seemed that PSG lacks the big game mentality as they never looked confident of coming back from the trail.
As for Cristiano Ronaldo, with his brace, he has become the only player in Champions League to have scored 100 or more goals for a single club. While some might think that his performance is on a decline, the fact that the Portuguese has scored 21 goals in last 12 Champions League matches and 11 in seven this season, says otherwise.
Including the 15 goals he scored for Manchester United before joining Real Madrid, Cristiano Ronaldo now has found the back of the net, 116 times in total. This is 19 more than his arch-rival and the second on the list, Lionel Messi.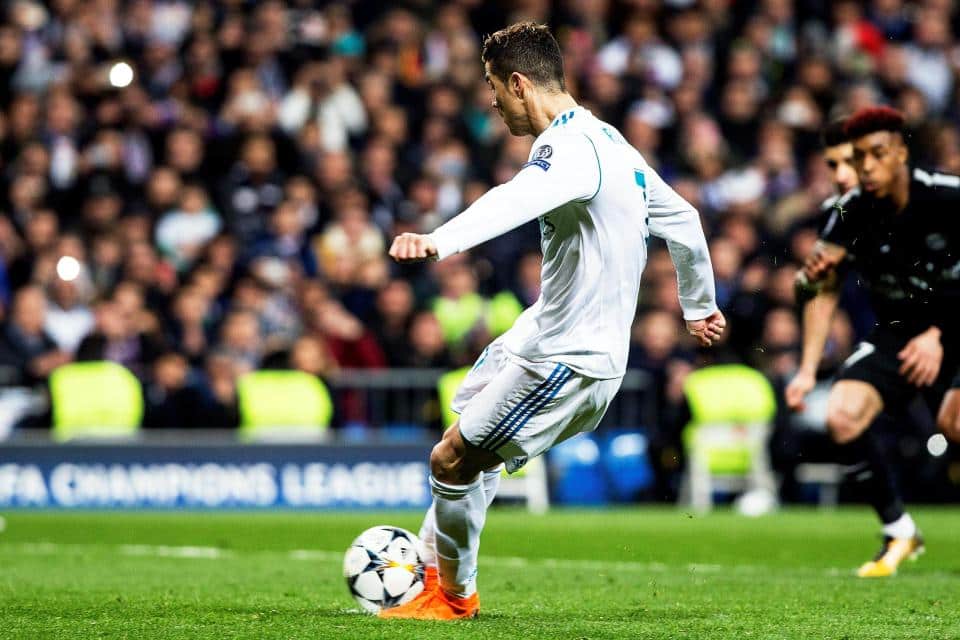 With a tally of 101 goals for Real Madrid, Ronaldo has once again instigated a 100-goal benchmark, after becoming the first player to score 100 European as well as Champions League goals.
Still not impressed with Cristiano Ronaldo's Formidable Dominance In UEFA Champions League? Take a look at these exceptional stats.
Ronaldo has been named the leading goalscorer 6 times in Champions League history, the most by any player.
He is also the only footballer to score 10 or more goals in a total of six different Champions League seasons.
Cristiano Ronaldo holds the record for most goals scored in a Champions League group stage for a single season, with 11 goals in 2015-16.
He is also the player with most goals in a single Champions League season, having scored 17 goals in 2013-14.
In the 2017/18 season, Cristiano Ronaldo became the first player to score at least one goal in all group stage matches in a single Champions League season, with such nine goals.
With such a dominant in Champions League, one can't just mark him as a failure just because his performance in La Liga hasn't been up to the mark.