Is Cristiano Ronaldo a one-man army? No, he isn't as football is a game of team effort. Is he the best player to ever feature in the sport? Yes, he is one of the greatest. Is he better than Lionel Messi? For now, there is no answer and even though we hate to even think of both these players retiring, it will be the perfect time to answer it.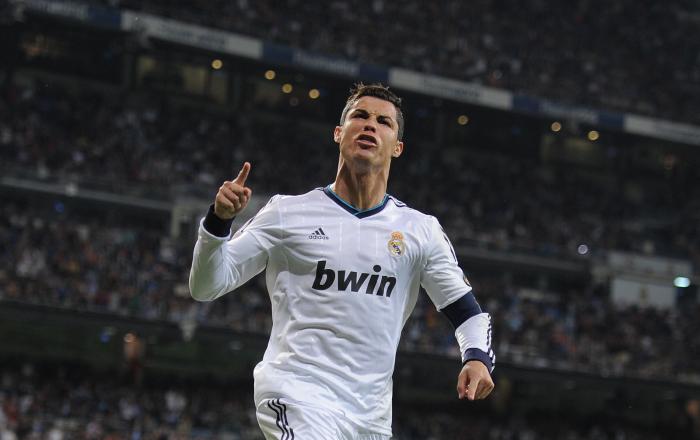 Then what defines Cristiano Ronaldo and what exactly is the legacy he has been building over the last decade? If you are a true fan of this goal-scoring machine, you might know that the four-time Ballon d'Or winner, soon to become a 5-time winner, is more than just the number of goals he has scored.
To make to understand even better, let's take the 2016/17 season for example. Lionel Messi scores 54 times in 52 appearances in club competition last year while Cristiano Ronaldo's tally reflected 42 goals in 46 games, and despite the difference, it's the Portuguese who is the favorite to lift the next Ballon d'Or award. Why? Because the importance of goals matters.
Cristiano Ronaldo knows when to perform and he delivers almost every single time but when he doesn't, he has to be on the receiving end of the wrath of critics as well as fans alike. But that has never stopped him from giving his best on the field and neither did it affect his aggression while running for the rounded beauty.
Being the first player to score 100 European as well as Champions League goals and also the only one to score 18 goals in the UEFA league in a calendar year. When we take his overall tally with Real Madrid into consideration, those more than 400 goals in itself are some great numbers and makes him a wonderfully talented footballer as well as a supreme athlete.
Cristiano Ronaldo is already a Real Madrid legend who, regardless of where he does in the future, will forever be despised by rabid Barcelona fans, forever. He hasn't just amazed us with his skills but also with what he's done off the field. While the Portuguese international has won everything that exists and is to win at the club level, he is an inspiration to youngsters in every corner of the world.
His story of success has time and again showed that isn't easy to stay at the top and one might have to suffer huge criticism for every smallest of mistakes made but life has always been about getting up and bettering yourself every single day.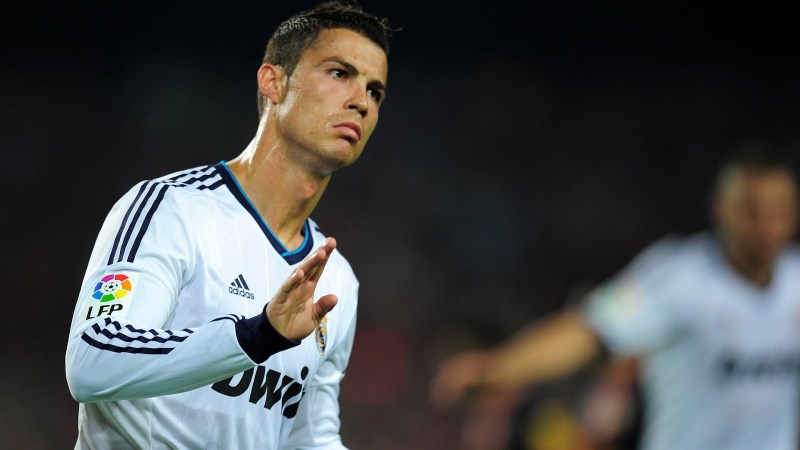 On that note, here are some quotes by Cristiano Ronaldo that show how well he has understood the circle of life and how he always focuses on achieving the next big thing.
Cristiano Ronaldo Quotes: 10 Quotes By The Master Of Stepovers That Will Motivate You To The Core
"Your love makes me strong and Your hate makes me unstoppable." (The Never Die Attitude)
"Talent without working hard is nothing." (Hard Work Always Pays Off)
"We don't want to tell our dreams. We just want to show them." (Actions Speaks Better Than Words)
"I've never tried to hide that it is my intention to become the best." (Because This Is What We Live For)
"Today, there are some opportunities that no one knows if they'll come round again in the future." (Don't Just Wait)
"I'm living a dream I never want to wake up from." (Cherish What You Have)
"If we can't help our family, who is going to help?" (Family Matters)
"But I don't want to be compared to anyone and I'd like to impose my own style and do the best for myself as well as for the club." (Idolise Others But Become The First You)
"I don't have to show anything to anyone as there is nothing to prove." (Trust Yourself)
"I am not a perfectionist, but I like to feel that things are done well. More important than that, I feel an endless need to learn, to improve, to evolve." (Your Greatest Potential Is Uncovered With Constant Learning And Evolving.)
With these Cristiano Ronaldo quotes, one thing is for sure, whether the player himself know this or not, but apart from the being the greatest footballer in the World, he also has the traits of becoming a renowned philosopher someday. (A good retirement option, right?)
If you were looking for some quotes by Cristiano Ronaldo that might inspire you to stand up and work towards your goal, these 10 quotes might have given you what you were seeking!!