Cristiano Ronaldo, most certainly, is going to brace Indian football grounds during the FIFA U-17 World Cup Draw that is scheduled on 7th July 2017. In order to give the FIFA U-17 World Cup a sensational kick-off, All India Football Federation is leaving no stone unturned to bring the European star and the highest goalscorer in Champions League to India, confirmed, AIFF Chief Praful Patel.
Patel also added that the governing body is currently in talks with Portugal Football Federation and Cristiano Ronaldo's agent, Jorge Mendes, to turn this dream into reality. However, his availability depends on Real Madrid and Portugal National Team's schedule but his Champions League duties end on 6th June after the final against Juventus and after that Cristiano Ronaldo will join his national side for the Confederation Cup 2017 in Russia which is scheduled from 17th June to 2nd July 2017, giving him enough time to meet his Indian fans on 7th July.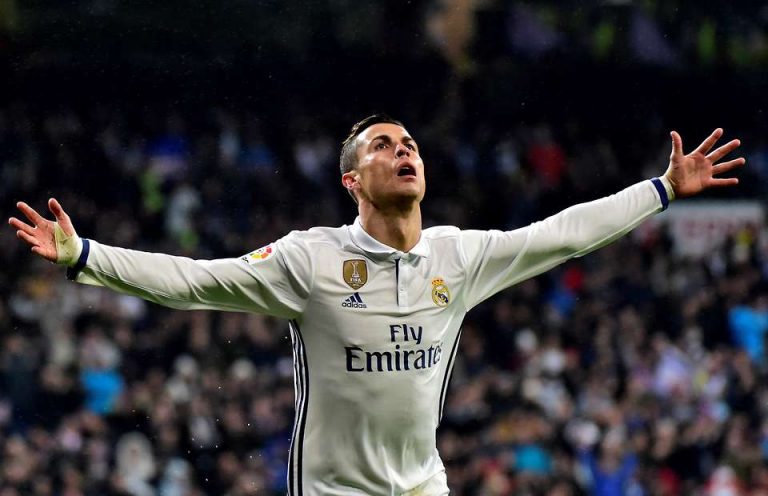 Moreover, if for some reason, Cristiano Ronaldo is not available for FIFA U-17 World Cup Draw, Praful Patel has confirmed that one of the Global stars will definitely endow us with his presence at the gala event.
Interestingly, just a few days back, Cristiano Ronaldo said that he wanted to visit India very soon, while being live on Instagram. It was the occasion of him becoming the first ever footballer to have 100 million followers on the social networking site.
Cristiano Ronaldo was thanking his fans for all the love they have given him over the years and while mentioning few countries, he said, "India is a place that I wanna go soon".
Watch The Video Here
( Video Courtesy: Mushi )
Earlier, Luis Figo, his former national teammate visited India for the launch of Premier Futsal tournament and his current Real Madrid manager Zinedine Zidane was here at the end of 2015/16 season.
As for India, if Cristiano Ronaldo braces Indian soil with his presence, it can change the entire scenario of Indian football. It can turn out to a global exposure that India needs and going by the recent developments, it is almost certain that Ballon d'Or holder will come for the FIFA U-17 World Cup Draw.
Moreover, AIFF has been associated with its Portuguese counterpart as the Indian Under-17 team visited Ronaldo's home country to play six friendlies against youth teams, all thanks to the new head coach Luis Norton de Matos. This will definitely help in getting Cristiano Ronaldo to kick start a tournament that will be the first ever FIFA fixture that India is going to host.