Cristiano Ronaldo and Lionel Messi have been dominating world Football for more than a decade now and have also started the biggest ever rivalry that the sport has ever seen. Be it the number of followers or the personal records, Ronaldo and Messi, undoubtedly, are two of the biggest athletes in the world and them going at each other for personal records has been an entertaining yet drilling journey for all the fans.
The moment Real Madrid became the first ever club to successfully defend the UEFA Champions League Trophy, the debate of finding the best among Cristiano Ronaldo and Lionel Messi once again fired up as the Los Blancos superstar pipped his arch rival for becoming the first ever footballer to score 100 European and Champions League goals.
Now, since it's a new season, and both of them have been fulfilling their International duties, the debate is getting even more intense as Cristiano Ronaldo is expected to break the world record of most number of International goals scored in a calendar year, which he currently holds with Lionel Messi himself.
Cristiano Ronaldo has netted three goals for Portugal during the recent International break which has taken his tally of goals his national side to 10 this year and 78 overall, which is also one more than the football legend Pele's tally for Selecao.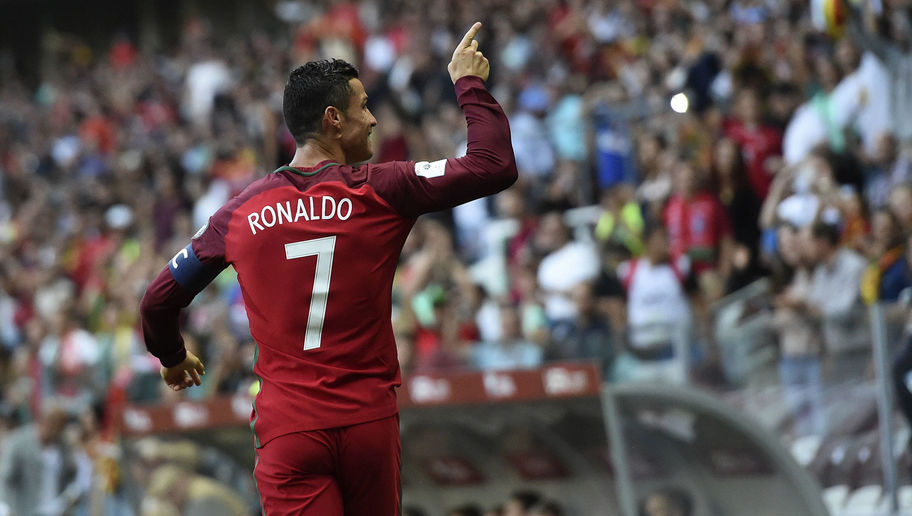 Ronaldo started this year with a double strike against Hungary followed by a goal against Sweden and then another double against Latvia. This coupled with his 2 goals in four appearances in the 2017 FIFA Confederations Cup and the recent hat-trick against the Faroe Islands on Thursday, makes all the 10 International goals Cristiano Ronaldo has scored for Portugal.
Coming to the UEFA Champions League, Cristiano Ronaldo also has 10 goals on his name in the latter stages of League, consisting of a single handed elimination of Bayern Munich (five goals) in the quarterfinals and ending Atletico Madrid's (three goals) campaign in the semi-finals, followed by final double strike in the Champions League against Juventus in the final.
This takes Cristiano Ronaldo's International tally of goal for the year 2017 to 20, which also means that his chances of breaking his own record of 25 such goals in 2013, are higher than ever. Interestingly, as far as the world record is concerned, the Portuguese is tied with Lionel Messi as the latter also scored 25 International goals in 2012, the same year when he netted 91 times in all competition for Barcelona and his country.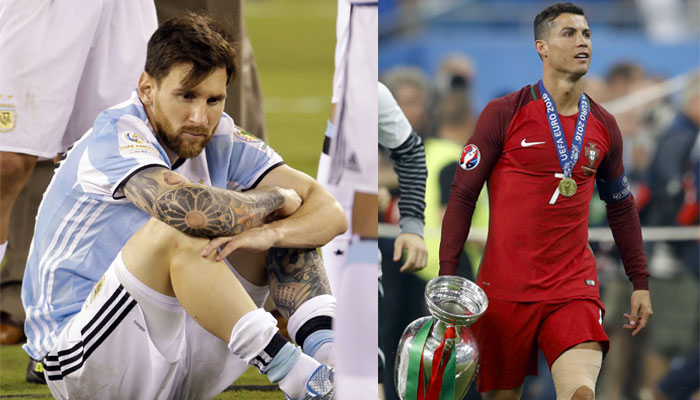 Having said that, Cristiano Ronaldo still has five games to play with Portugal, six appearance in Champions League group stages and a potential two matches to play at the FIFA Club World Cup to net just six more times in 2017 and become the sole world record holder of the most International goals scored in a year.
Considering Cristiano Ronaldo's current form and the kind of exposure he is yet to get this year, the record seems highly likely to be broken this year and if it does, Lionel Messi will have a lot to catch up because, as far as the numbers are concerned, the Real Madrid superstar has an upper hand, this time around, and since Ronaldo is expected to lift the Ballon d'Or award, 2017 might become the year of CR7.