Despite winning the FIFA World Player Of The Year Award, nothing has been going in favor of Cristiano Ronaldo as his 2017/18 campaign with Real Madrid is slowly turning into a sorry tale of failures.
We often see some groundbreaking moments in the shape of great victories of high magnitude, which also set a team off onto a path that leads towards new heights as well as previously unimagined glory. This was what Wednesday night meant for Mauricio Pochettino's Tottenham Hotspur as they will now go on to realize their potential and whenever they fall the night they destroyed Real Madrid by 3-1 at Wembley will give the needed motivation.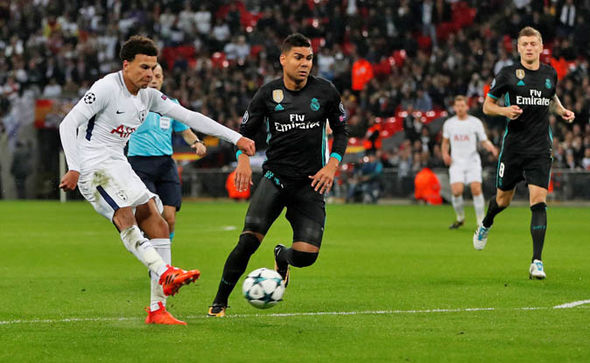 What a game it was from Dele Alli, Christian Eriksen, Harry Kane and Keiran Trippier, the core of young English players who have taken the game to the champions of Europe, with confidence of teenagers, and not a pinch of inferiority.
While Dele Alli scored twice (27', 56'), it was followed by the final nail off Christian Eriksen (65') which gave Spurs a deserved victory, with Cristiano Ronaldo scoring a late consolation (80') for the visitors at Wembley.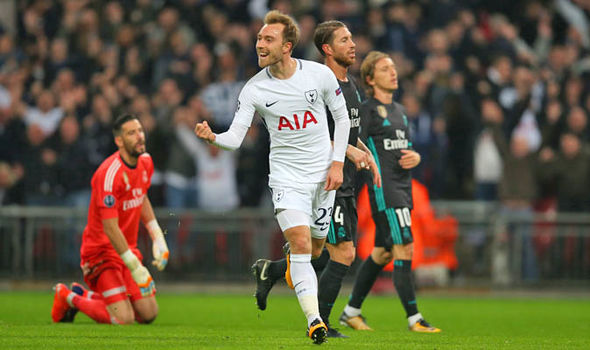 Real Madrid had not failed to score since October 2015 in a group game and Cristiano Ronaldo's late strike did keep the record intact, however, it did little to take the radiance off one of Tottenham's most dominating wins in their modern history.
The victory now guarantees a last-16 spot for Spurs but it leaves Zinedine Zidane and his men facing a mini-crisis at Real Madrid, who have now been defeated in two games in a row and are drifting in La Liga with Barcelona having an eight-point lead, thanks to Los Blancos 2-1 loss to Girona.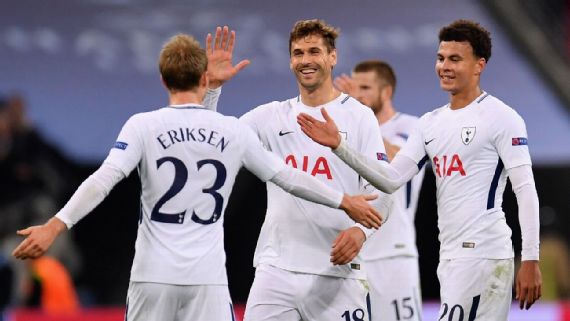 Real Madrid, who stands second in Group H, will have a guaranteed qualification into the round-of-16 of the Champions League if they emerge victorious in their next group match against APOEL Nicosia on 21st November, and a win is what they should have if they want to retain the title.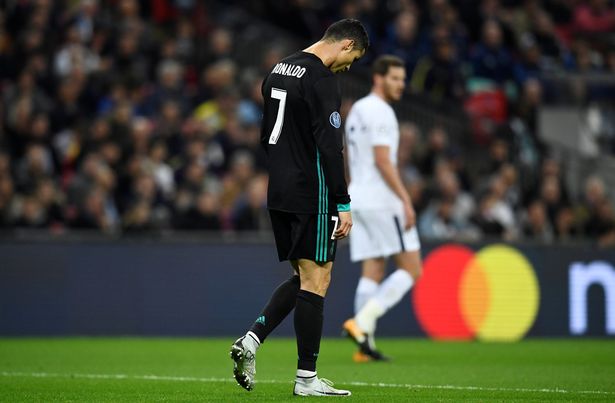 However, Cristiano Ronaldo thinks that they can still overcome this fall and has also given a not-so-sound excuse for Real Madrid loss at Wembley. Here is what he said,
"It is normal when you're losing and everything isn't going the way you want, but you have to support your teammates. It is a real blow to lose 3-1, and in my opinion, it wasn't a fair reflection of what actually happened on the pitch, as their first goal was offside."
"It was also the same in Girona, as their second goal was offside."
"There are things that are out of our control, but what we should control is our attitude, run hard and battle, and that has not been lacking in either of the previous two games."
"When you do not win people will look for faults. I'm not like that, I talk to my teammates on their face. While the team is confident, we also know that we're having a bad phase, but things will change."
After making these bold statements, one might think that time has been unfair with Cristiano Ronaldo and Real Madrid, however, the margin of their losses in both the games was bigger than the excuse and Los Blancos will have some serious ground to cover in their match against APOEL.
Here are Some Key Stats From Tottenham vs Real Madrid 3-1
Tottenham have given Real Madrid their first loss since October 2012 in Champions League group stage, ending a 30 game unbeaten run.
This was also Real Madrid's biggest margin of defeat in group games of the league since November 2008, when they lost 2-0 against Juventus.
Cristiano Ronaldo has scored 10 goals against Tottenham in all competitions, which is more than against any other English club.