Ronaldo Get's A Haircut!
So, everyone by now knows how Real Madrid won another Champions League title, actually their third one in the last four years, and how Cristiano Ronaldo scored two out of the four goals in their final match against Juventus. However, we never really got to see how the champions have been celebrating their win, majorly Ronaldo who also became the first player to score in three Champions League final with his goals, but then CR7 posted something.
We would like to introduce the new and close shaved Cristiano Ronaldo who has decided to ditch his lasting hairstyle for something more, err. Different. While we still have mixed feelings for how Ronaldo looks, there's a much more deep reason behind the hair cut.
So, Ronaldo went ahead with his new haircut as he promised himself before the match, to do so if his team wins and he also scores a goal in it. "It was a promise. I'd promised that, if we won the Champions League and I scored a goal, I'd do it. I did it and I shaved myself," he told Real Madrid TV. He added, "I always try to do my best for the team and things are going well. The truth is that the numbers don't lie. You can always count on me."
Check out Cristiano Ronaldo's new avatar, here: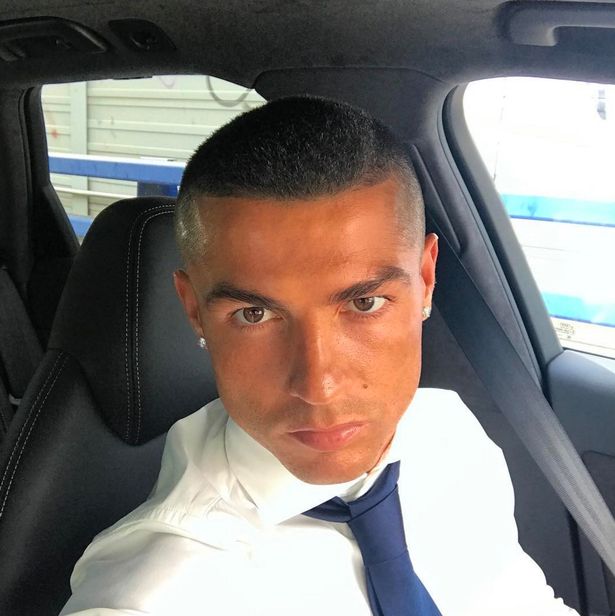 https://twitter.com/CarefreeTiago/status/871407745110618112
Told you, we're still not sure if we like it or not, but then this is a result of something very personal to Ronaldo which means that we have to deal with it, no matter what. Plus, its hair, they'll probably grow back the original Ronaldo way, so all is cool in the perfect Ronaldo universe.
5th June 2017
Jyotsna Amla