The January transfer window might have closed but there is still a hell lot of transfer talk going on in the footballing circuit and Lionel Messi has been subjected to the biggest if such rumors of the season with a Chinese Club showing his interest in the Barcelona superstar, once again.
According to Mundo Deportivo, Chinese Super League club, Hebei China Fortune have entered the fight once again to sign Barcelona's all-time leading goal-scorer and the brand himself, Lionel Messi for more than a Billion Euros.
The club is reportedly ready to shell out €700m for Lionel Messi's release clause which was increased after the player signed his contract extension with Barcelona last summer. According to the contract, he will stay at Camp Nou until June 2021, while also being the highest-paid footballer in the world.
However, after the introduction of a new transfer tax of 100% by Chinese football regulator for overseas players may stand in Hebei China Fortune's way as it will bring the total payable amount to €1.4bn for singing Lionel Messi.
For the unknown, when Barcelona was having troubles to come to an agreement with Lionel Messi before the start of the 2017/18 season, Hebei China Fortune offered the five-time Ballon d'Or winner a £1.7million-a-week contract but Messi rejected the offer and signed his extension with Barcelona.
Hebei is said to be adamant on signing Lionel Messi after the Argentine was named the most popular player by Chinese football fans last week, leaving behind the likes of Cristiano Ronaldo as well as Paul Pogba.
Now, after signing the likes of Ezequiel Lavezzi and Javier Mascherano, who are both personal friends of Lionel Messi, Fortune has once again launched a bid to bring the 30-year-old to China. However, since their last offer was rejected, the club knows that money won't be the deciding factor here and they have another strategy in mind.
The club is reportedly looking to persuade Lionel Messi with the help of Ezequiel Lavezzi and Javier Mascherano as they have hopes of Messi joining his Argentina teammates.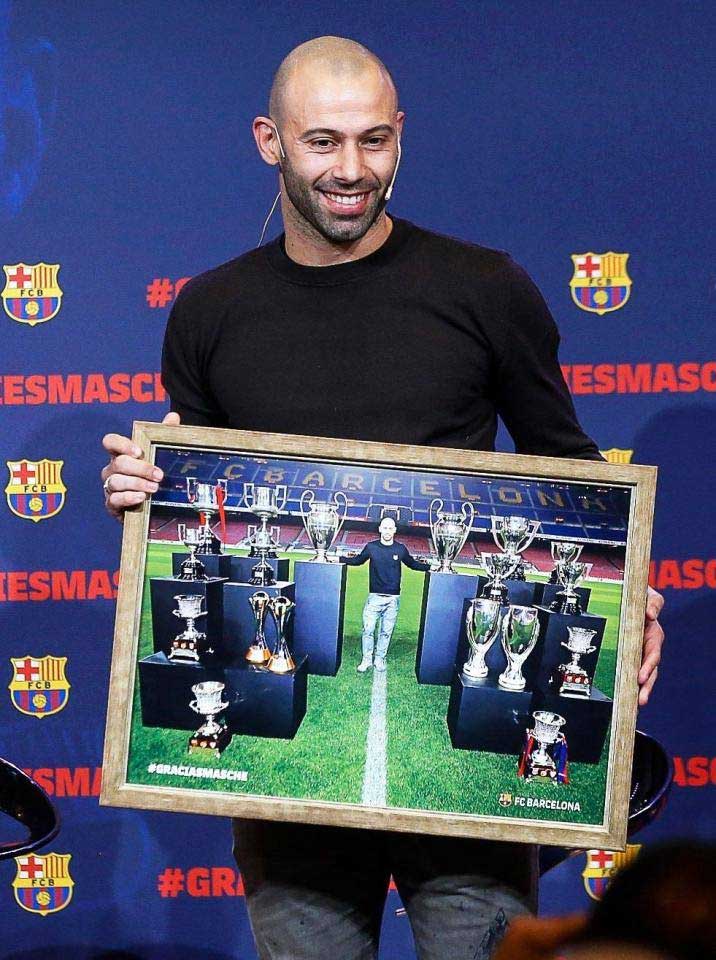 That said, since Neymar left Barcelona for a record transfer to PSG, Barcelona will be in no mood to let go of their frontman who has been the most consistent striker for the club this season, having scored 27 goals and assisting in 14 in 34 appearances in all competitions for the club.