There are only a few who are born with an astonishing talent and even fewer who realize their X-factor, however, the story of a future legend and current football great, Lionel Messi has always been something of an exception. Lionel Messi's journey from being an under-nourished teen to a five-time Ballon d'Or winner is one of the most inspiring ones and on his debut anniversary, Barcelona has shared a rare footage of the Argentine.
On 16th October 2017, Barcelona marked Lionel Messi's 13th first-team debut anniversary and for the unknown, the record goal-scorer for The Catalan Giants signed his first contract on a tissue paper, making his journey even more special.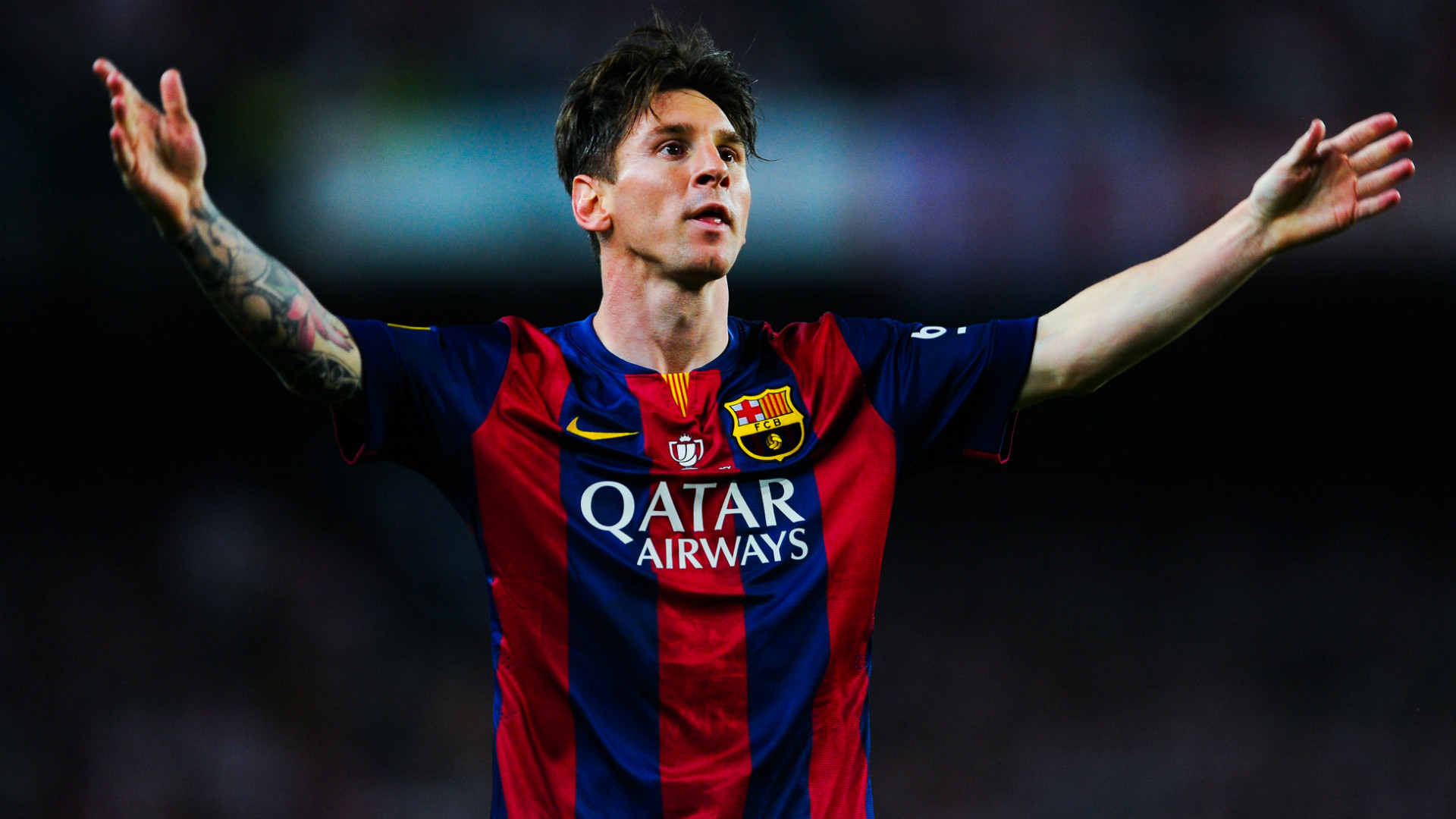 Born and raised in central Argentina, Lionel Messi was diagnosed with a growth hormone deficiency and at the age 13, he relocated to Spain in order to join Barcelona, who agreed to finance his medical treatment.
After a fast progression through La Masia, Barcelona's youth academy, Lionel Messi made his competitive debut in October 2004 aged 17. Despite being injury-prone in his early career, the Argentine established himself as an integral part of the club within the next three years, while finishing 2007 as Ballon d'Or as well as FIFA World Player of the Year finalist, a feat he repeated the following year. Lionel Messi first uninterrupted campaign was the 2008–09 season, in which he helped Barcelona FC achieve the first treble in Spanish football. At the age of 22, Messi then won the Ballon d'Or as well as FIFA World Player of the Year award with record voting margins.
And the rest is history!!
It was the start of an unprecedented career of arguably the greatest footballer ever, who went on to win 29 major trophies, five Ballons d'Or, while also becoming Argentina, Barcelona, and La Liga's record goalscorer.
Due to his short stature, Lionel Messi has a lower center of gravity than other players, giving him greater agility and allowing him to change direction even more quickly as well as evading opposing tackles. While his agility made Spanish media dub him as La Pulga Atómica ("The Atomic Flea"), his former Barca manager Pep Guardiola once stated, "Lionel Messi is the only footballer that runs faster with the ball than without it."
However, during his La Masia days, Messi was making waves in the Spanish circle and senior Barca players had reportedly long been asking head coach Frank Rijkaard to give Lionel Messi a chance before he eventually made his debut.
But once he did, there was no turning back for the 5 ft 7 in goal scoring storm.
To mark his '13-year and still counting' career with the first team, Barcelona tweeted a footage of Lionel Messi's days with the youth teams, including interviews with the young man himself. Although it also features a number of rather embarrassing moments for the opposition defenders.
👑⚽️🔝 Leo #Messi made his first team debut 13 years ago today!

Let us recall some of his best moves from La @FCBmasia pic.twitter.com/MnpFqK7LOR

— FC Barcelona (@FCBarcelona) October 16, 2017
As for his 2017/18 campaign, Lionel Messi has scored 13 goals for Barcelona in 10 appearances during league games of Champions League and La Liga.
As for his endeavors with the national team, in his 5 competitive appearances for Argentina in 2017, he has netted the ball 4 times.