Barcelona might be one of the most successful clubs we have ever seen in the game of Football but their 2016/17 season hasn't had the spark the Catalans are famous for, facing humiliating defeats 'against not-so-big' clubs and being forced out of the Champions League in the early stages.
What made matters worse for Barcelona is the fact that despite winning an El Clasico against Real Madrid, they couldn't hold their arch rivals back as the 'Men in Whites' went on to win the La Liga title after five long years, dethroning Barca. Points are dropped every season but it's the nature of these points that will haunt Barcelona throughout this summer.
There are matches when you expect a team to have an off-day or come up short off the expectations but that hasn't been the story with Barcelona this season. While the Catalans have won away games at Real, Atletico Madrid, Athletic Bilbao, Sevilla, Espanyol and Valencia, they have also witnessed plenty of below-par performances, the defeat against Alaves at Camp Nou being the biggest failure.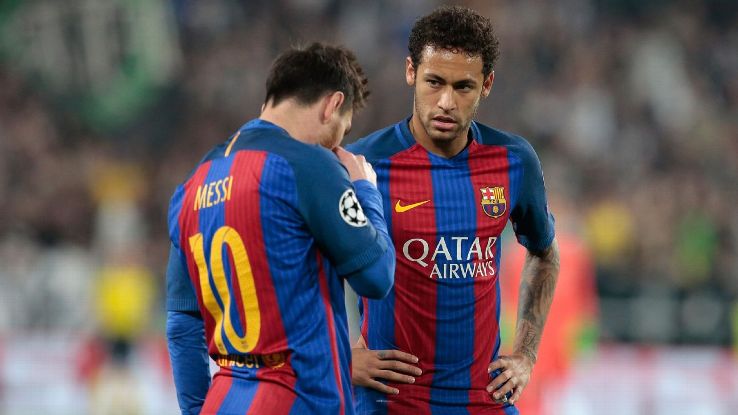 From being the team that was unbeaten against the club that makes up the top eight to ultimately losing their third consecutive title, Barcelona has stumbled due to their mid-field failures and the dependence on the attacking trio. While Lionel Messi has come up with the goods, Barcelona as a team has slacked off.
With Luis Enrique bidding adieu to Barcelona by the end of this season, the club is in for a complete overhaul as preferences as well as formation will change in the presence of a new coach.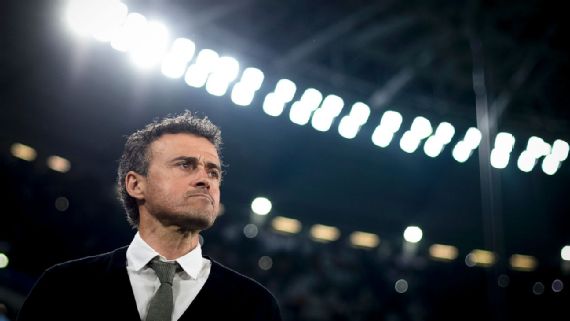 Moreover, in order to challenge Real Madrid next season, Barcelona needs to add fresh blood to the squad and here are the Key Changes That Are Bound To Happen This Summer.
Lionel Messi's New Contract
Barcelona's number one priority, this summer, will definitely be Lionel Messi's contract that is going to end by the June 2018. This means that the Argentine can hold talks with other clubs for a potential new contract. However, Messi has, time and time again, assured that he is perfectly synched with Barcelona and would not want to leave the club anytime soon.
Moreover, Barcelona's failure in Champions League or La Liga has nothing to with Lionel Messi as he has been playing at his brilliant best, leading Barca to several victories, single-handedly, him scoring twice in El Clasico to defeat Real Madrid by 3-2 being the highlight of this season.
But there is a catch. Agreeing to Lionel Messi's demands for a new contract could impact Barcelona's ability to make moves in the market.
A New Coach
Luis Enrique will be stepping down as Barcelona's coach in June and this calls for a complete overhaul in the hierarchy of the club. Plenty of high-profile names have come up since Enrique decided to leave Barcelona after three glorious years, however, Athletic Bilbao's Ernesto Valverde has been considered as the next coach for Camp Nou.
Although, Valverde doesn't have big accomplishment under his belt as the likes of Enrique or Pep Guardiola had, but, like them, he is also a former Barca player and has all the needed experience in La Liga with over 400 games as in-charge of Bilbao, Valencia, Espanyol, and Villarreal.
President Josep Bartomeu has confirmed that Barcelona will reveal its new coach on May 29, two day after Copa del Rey final.
Midfield Overhaul
In the last five years or so, Barcelona has undergone a dramatic change in their approach from Pep Guardiola's squad of consistent passers consisting of Xavi and Andres Iniesta in the midfield, to an attack heavy side dependent on the firepower of Lionel Messi, Luis Suarez and Neymar Jr up front.
With Xavi not playing for Barcelona anymore and Iniesta having a limited number of appearances, Camp Nou will be trying to find successors for two great players. Andre Gomes, on the other hand, has failed to live up to the expectation after being bought at €35 million ($39.2 million) and Arda Turan, as well as young graduates from La Masia like Rafinha and Denis Suarez, seems to perform better in wider roles.
Four years ago, Barcelona made a mistake by letting Bayern Munich take away Thiago Alcantara and now finding a true and unbeatable midfield talent to replace Iniesta is not going to be an easy task, considering the shortage of funds at the club.
Desperate Need Of a Right-Back
If you think that adding fresh blood to the midfield will do it for Barcelona, then we are not on the same page my friend. The club's main priority in the upcoming summer transfer window will be finding a right-back.
Last season, Luis Enrique let go of Dani Alves who has touched new height at Juventus and then he made one of his biggest mistakes. He transferred Sergi Roberto from the mid-field position to the defense and he has done it best to perform in an unknown territory. But, that hasn't brought the expected results and this time, with a new coach coming in, Barcelona will leave no stone unturned to grab hold of the hottest right-back from the market.
Welcoming Young Blood
One of the biggest reasons that Barcelona lost to Real Madrid in the La Liga Title race was the fact that Zinedine Zidane had a team filled with young back-ups in absence of the likes of Gareth Bale and other first team stars that helped Real Madrid to prevent witnessing any dip in performance.
Barcelona, on the other hand, has remained off-market for a couple of years now and even La Masia graduated haven't had the chance of proving their mettle in the presence of aging key men. Lionel Messi, Luis Suarez, and Gerard Pique turned 30 this year while Javier Mascherano and Iniesta have already crossed the mark a couple of years back.
With injuries, as well as suspension, being a regular at Barcelona, the club has suffered a lot this season. Only Neymar, Samuel Umtiti, Marc-Andre Ter Stegen and Roberto can be counted as regulars as their prime years are still ahead of them.
These five Key Changes That Are Bound To Happen This Summer for Barcelona and one thing's for sure, there is going to be complete overhaul that can change the face of the Spanish Giants next season. Hoping it will all be for a good reason!!