Barcelona might have been enjoying their historic win over PSG by 6-1 in Champions League but there is one thing that has been eating the administration from the inside. Yes, they have played well, the front has been good as ever but when it comes to defence, Barca is going through a tough time coming up with a dependable lineup at the back.
Their decision to not sign any major player in the last transfer window is one of the biggest reason behind Barca's downfall. Although, the team has won games with some of the biggest margins ever seen, critics have also highlighted the fact that Barcelona's backbone is not as strong as it was at the time of Carles Puyol.
Planning to get things right in the upcoming transfer window and considering the fact that Luis Enrique has also announced his retirement, we could see some major changes and money being showered upon young talents in the coming months.
Meanwhile, Ivan Rakitic, the dependable midfielder, has signed an extension with Barcelona till the 2020-21 season and his new buyout clause is set at €125 million. He is already rumored to getting 200,000 euros for his services and this extension can further take him past the million euro per month mark.
Rakitic joined Barcelona after a stint with Sevilla and scored his first goal in Barca's 3-1 victory over Juventus in his debut season for the club during the 2014-15 Champions League final in Berlin. He then helped Luis Enrique's side retain the La Liga and Copa del Rey titles in the 2015-16 season and is now closing in on the milestone of 150 appearances for Barca.
Moreover, Chelsea's trio of Matic, Azpilicueta and Alonso has also attracted Barcelona officials towards them and all the three are somehow added to Camp Nou, their defence will become a force to reckon with.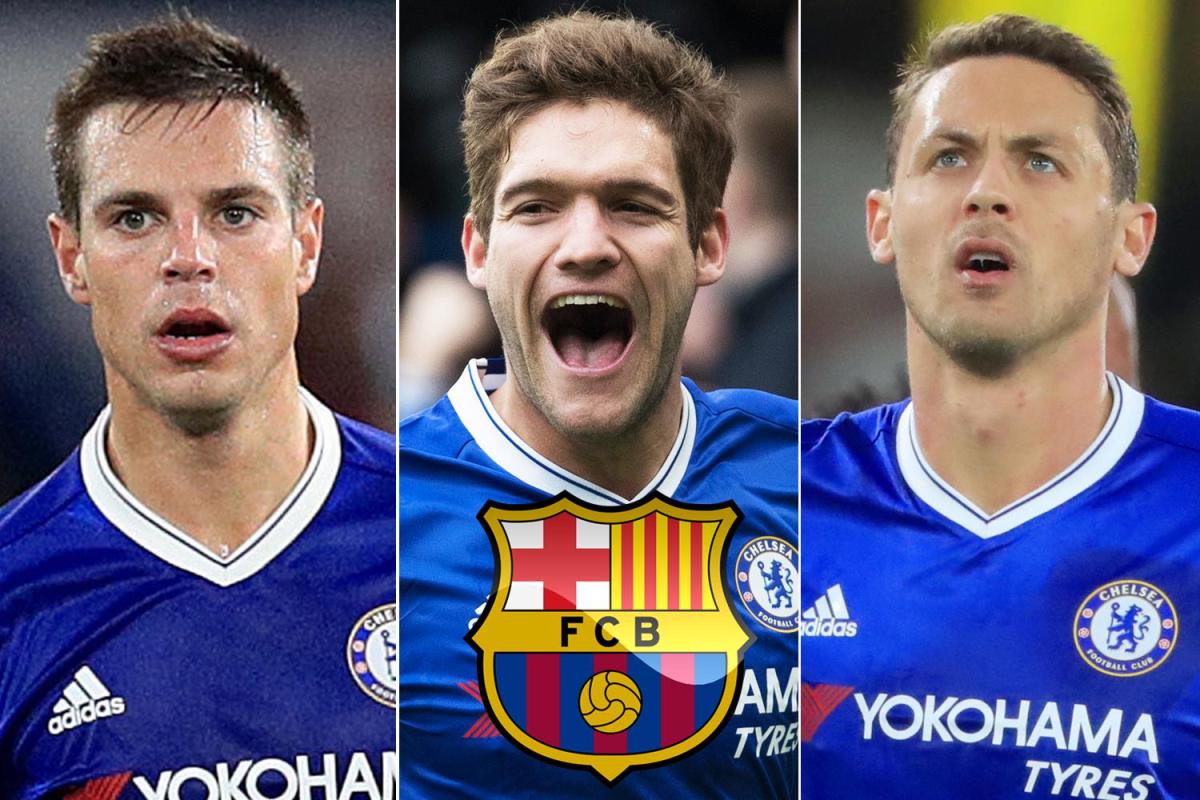 While Ivan Rakitic and Nemanja Matic could make an unbreachable pair at the midfield, Cesar Azpilicueta on the other hand, would perfectly fit in the three-man defence alongside Samuel Umtiti and Gerard Pique.
A for Marcos Alonso Mendoza, he is a damaging wing-back who even help the front trio of Messi-Neymar-Suarez at the front.
The Hurdle
Chelsea has been paying their stars well for their services and considering the number of players that Barcelona is targeting, the club might have to shell out huge sums for a move to Camp Nou. The fact that Messi's contract will also end next season and the player's demands have not been met with as of now, may face some financial crises in the coming transfer windows.