Barcelona 0-0 Juventus means that the visitors have eliminated Luis Enrique's side from Champions League 2016/17 with an aggregate advantage of 3-0. Almost everyone was expecting a heroic comeback from the Catalans as they did against Paris Saint Germans but a day when everything he touches should be converted into a goal, Messi misfired in both halves of the game during the best chances that Barcelona had at Camp Nou.
A total of 19 attempts were made from the Luis Enrique's side, but Juventus, who has the best defense in the world right now, managed to keep the opposition away from even decreasing the aggregate of 0-3. Out of the 19 attempts, only one managed to be right on target, but Lionel Messi was denied by Gianluigi Buffon.
https://twitter.com/Footballltrolls/status/854796512349609990
This is the first time since their 2012/13 semi-final with Bayern Munich that Barcelona has failed to score in both legs of a Champions League tie and a victory here would have been the 16th straight win in Champions League games for the Nou Camp.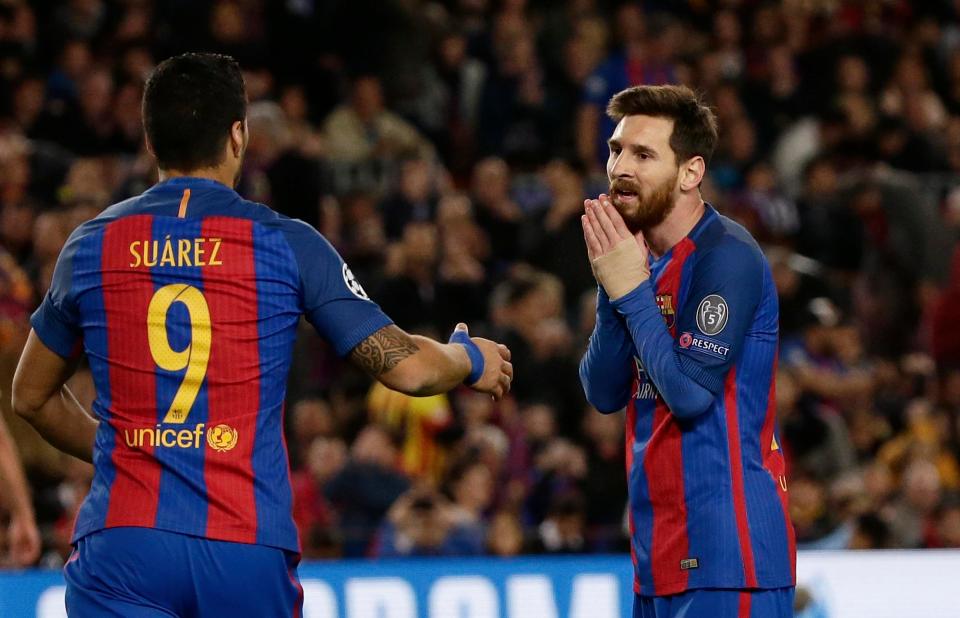 The defeat also put Luis Enrique's strategies to question as he decided to play with Messi being at the mid-field rather than being at the front, where the player is more comfortable. This clearly suggests that Barca entered with a mindset of defending in the initial stages but that is where Lionel Messi has always been able to score.
Moreover, Gianluigi Buffon was the man of the hour as each and every attempt coming from the boots of Neymar, Andres Iniesta, and Sergi Roberto were not enough to breach the experienced Italian goalkeeper.
0 – Barcellona did not score any goal in the first half of a #UCL home game for the first time in this season. Trapped. #BarcellonaJuventus

— OptaPaolo (@OptaPaolo) April 19, 2017
As for Juventus, they have just conceded two goals in the last 10 European games and is looking good from every angle and their performance against Real Madrid last week was also a proof of that. Juve has not won the Champions League tournament since 1996 and it looks like they are here to fight this time.
This has been one of the worst seasons for Barcelona as first, they missed the opportunity to level with Madrid at the top of La Liga after losing to Malaga by 2-0, then there was the previous costly 3-0 loss against Juventus in Turin. A narrow victory followed over Real Sociedad, but after this nightmare, they will face Real Madrid in an El Clasico on Sunday, with their confidence crushed.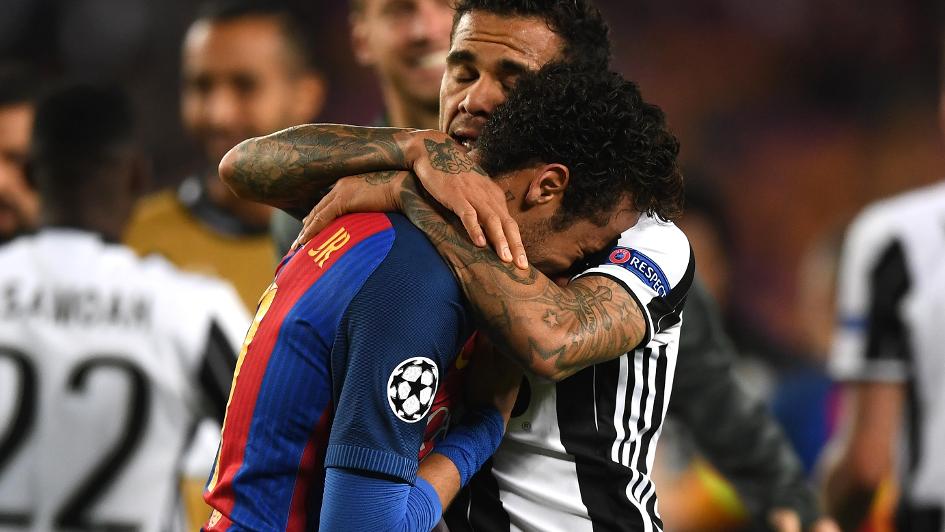 Even Twitterati could control their anger and made Barcelona, especially Luis Enrique and Lionel Messi face their Wrath.
https://twitter.com/Troll__Footbal/status/854789338365874176
Two straight QF exits while Messi still is very much at his best. Takes a special kind of fraud to pull this off. Lucho that.

— Kyle Mayers Fan Account (@NarovaKunjarova) April 19, 2017
https://twitter.com/upadhyayaman7/status/854790747975028736
https://twitter.com/freebetscouk/status/854796105036574722
https://twitter.com/freebetscouk/status/854795780972007424
https://twitter.com/Troll__Footbal/status/854798113260875783
https://twitter.com/Ronaldoesquee/status/854797511034363906
Natural talent fades away if you don't work hard. That's why Ronalo at 32 is much better than Messi at 29.

— Javanildo (@The_Javanildo) April 19, 2017
https://twitter.com/realmohamed1/status/854789788217552898
Lionel Messi just isn't delivering

Barca have just over 20 mins to get at least 3 goals

Juve remain resolute. 0-0 https://t.co/sMo8UPlfo3 pic.twitter.com/g7cnGi2MhF

— BBC Sport (@BBCSport) April 19, 2017
https://twitter.com/nancycr7rma/status/854790066404823040
Messi dropping a 0/10? Why is anyone surprised tbh? . Just look at his record in KO stages. The guy rarely shows up.

— CR7 (@GOATnaldo) April 19, 2017
Messi scored 10 goals in the group stage after stat-padding against farmers. Man got to knockout stage and scored 1 penalty in 4 games.

— s. (@Cerebrone) April 19, 2017
https://twitter.com/SemperFiUnited/status/854797541090750464
https://twitter.com/DaysofCondor/status/854789637432164353
https://twitter.com/Troll__Footbal/status/854796048354746370
Leonardo Bonucci showing Messi the #Ucl Exit door pic.twitter.com/3I2kdD1XQX

— Koome Njue (@Rinkanya_) April 19, 2017