Atletico Madrid 2-1 Real Madrid (Agg 2-4) was what the final score tally reflected in the second leg of Champions League 2016/17 semi-finals which made way for Los Blancos in their 15th final and that too against a team that hasn't lost a single game this season, Juventus.
After the first leg victory over Atletico Madrid at Santiago Bernabeu by 3-0, Real Madrid had a big advantage coming into this match, however, the hosts were expected to come out and go right at their neighbors and that is what happened.
Atletico Madrid will be indebted to goalkeeper Jan Oblak as he kept their slim hopes alive in the initial stages when he made a brilliant one-handed denial to Casemiro. Moments later, Diego Simeone's men capitalized on the close save struck their first goal against Real Madrid. Saul Niguez was the man who brought the clash back to life when he rose for a header in the box to power Koke's corner in the post.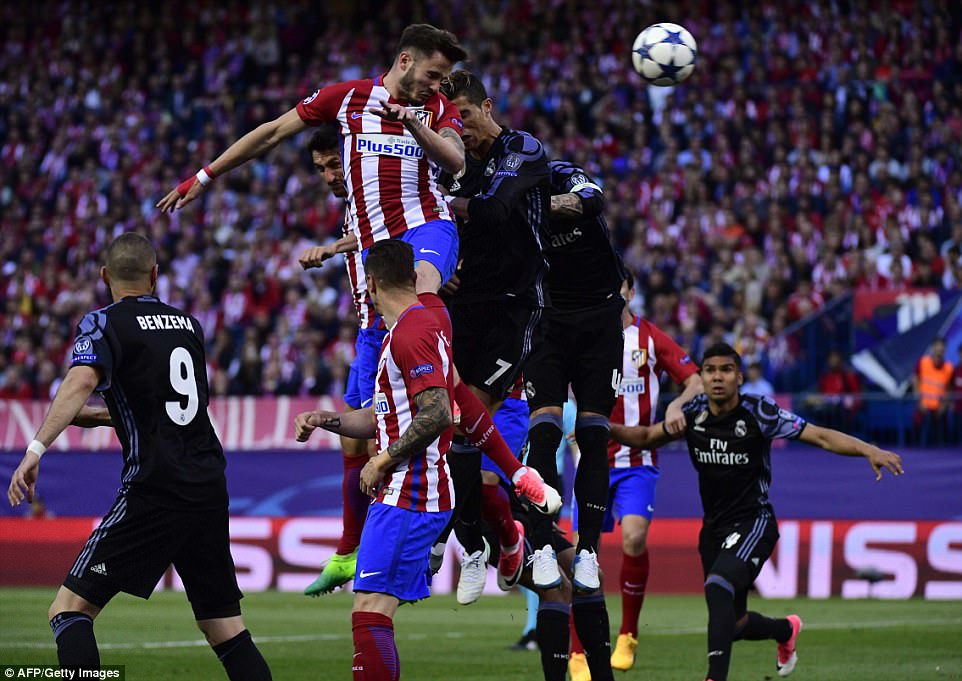 Within the next four minutes, the one-sided 3-0 aggregate turned into a nail-biting 3-2 tally as in the 16th minute, Fernando Torres was fouled by Varane inside the box and Antoine Griezmann calmly slotted the resulting penalty in Keylor Navas' post.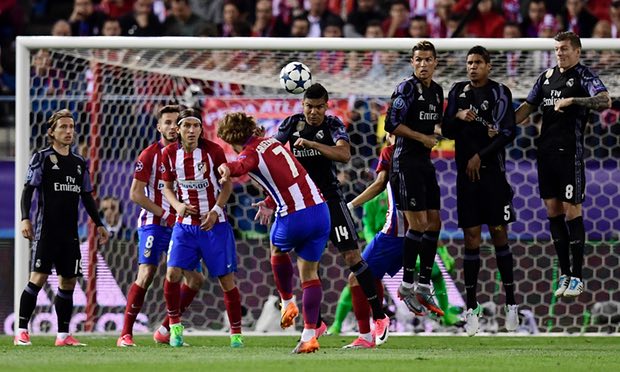 This was the chance that Atletico was waiting for, however, Benzema pulled a rabbit out of his hat in the 42nd minute and set up Isco for a chance at glory that the latter happily accepted.
Watch that phenomenal effort from Benzema here
Karim Benzema great assist for Isco Amazing Goal ⚽️❤️⚽️ In Atletico Madrid Vs Real Madrid #ATLRMA #HalaMadrid #Benzema #ChampionsLeague pic.twitter.com/7zyf49hPTK

— FeedNews™ (@FeedNewss) May 10, 2017
Three players, the ball on the verge of an offside but Benzema still managed to take advantage of the rounded beauty being inside the box and set Isco up for a goal that took the aggregate to 4-2 in Real Madrid's favor.
Moreover, Isco was all over the ground during the Atletico Madrid 2-1 Real Madrid (Agg 2-4) clash, questing the host's defense on numerous occasion and pairing up with Benzema and Ronaldo to seal a Champions League Final berth for Zidane's men.
Watch Isco vs Atletico's defense here
https://twitter.com/RMadridVideos/status/862539528619347969
Key Stats After The Atletico Madrid 2-1 Real Madrid (Agg 2-4) Champions League Game
This was Isco's first Champions League goal since April 2014 as he last scored against Borussia Dortmund. It has taken 30 games from him to end this drought.
Antoine Griezmann has scored five goals in his last five home appearances in the Champions League.
Saul Niguez has scored seven Champions League goals and all of them have been the opening ones.
Real Madrid has conceded 5 penalties in this Champions League season, the most by any team.
Despite progressing to the finals, this was Real Madrid's first defeat in Champions League 2016/17 (W8 D3 L1), leaving Juventus as the only unbeaten side.