The 2019 Indonesian Liga 1 season roars into life this week with some mouth-watering fixtures that have football-starved fans salivating.
Across Asia, leagues in Singapore, Malaysia, Thailand, and Vietnam all started in March and will finish around September, so the decision from the PSSI to have the Liga 1 season run from May until the end of December does appear a curious one.
However, with the Piala Indonesia at the semi-final stage and the Piala President, won by Arema, running in early 2019, Indonesian football fans have still had an opportunity to see how their new signings bed into their teams, and to check their form ahead of the new season.
So who are the contenders, and who will we see lift the trophy on December 22? Well in a league that is often settled with paper bags full of cash (FIFA actually shut the PSSI down in 2015, and there was no league competition in 2016, plus the national team was excluded from competition) it can be a challenge to predict anything with accuracy, but the main protagonists will certainly push each other all the way…
Arema
Founded in 1987, The Mad Lions are one of the most well-known teams in South East Asia. Historically, if you wanted to watch Indonesian football, you watched Arema and 'Aremania' courtesy of the passionate supporters in Malang, Java.
In recent years, while Arema have has success in the Piala President, winning in 2017 and 2019, they have had a tougher run in the league, failing to mount a serious challenge.
This year is shaping up to be a different story however, thanks in no small part to the club recently unveiling their new import striker, the imposing Sylvano Comvalius, the all-time leading goal scorer in Indonesia.
Led by manager Milomir Šešlija, returning for a second stint after a successful period leading the team in 2016/17, this could be the year Arema put together a strong title challenge.
Bali United
The team known as Sirdadu Tridatu, Warriors of the Three Colours, have often been the bridesmaids, but never the bride.
In 2017, after sacking their manager following a disastrous start to the season, Bali United exceeded all expectations, eventually finishing second, tied on points with eventual champions Bhayangkara, but losing the title on account of losing the head-to-head battle (although they had a superior goal difference, bizarrely, Liga 1 is settled via head-to-head results).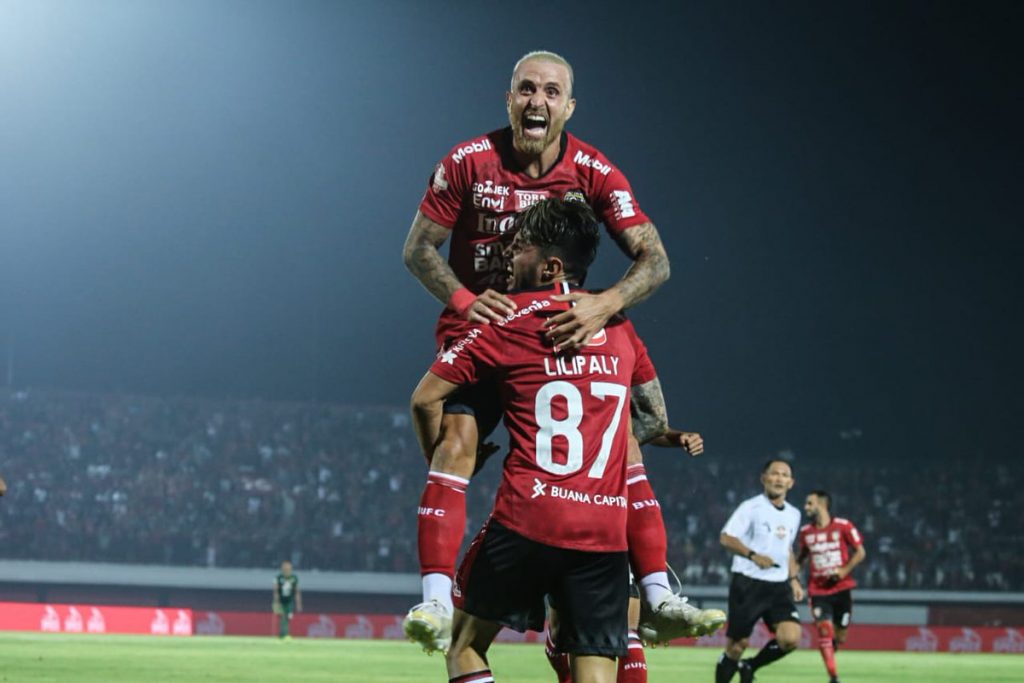 The weight of expectation crushed the team in 2018, and a revolving door of poor import players lead to a lack of cohesion. There were several false dawns, but after losing their final five games of the season, Bali United finished closer to the relegation zone than the AFC Champions League positions.
However, there was a feeling amongst the team and its supporters that the 2018 season wasn't a true reflection of where the squad is at, and thanks to the additions of Portuguese midfield maestro Paulo Sergio, a strengthened backline, arguably the best midfield in the league, and Championship-winning manager Stefano Cugurra, optimism is high that 2019 will be the year Bali United finally take the next step and win a championship.
Bhayangkara FC
After buying, err, winning the Liga 1 championship in 2017, many pundits and fans alike suspected the small team from the suburbs of Jakarta would be unable to financially support another run in 2018.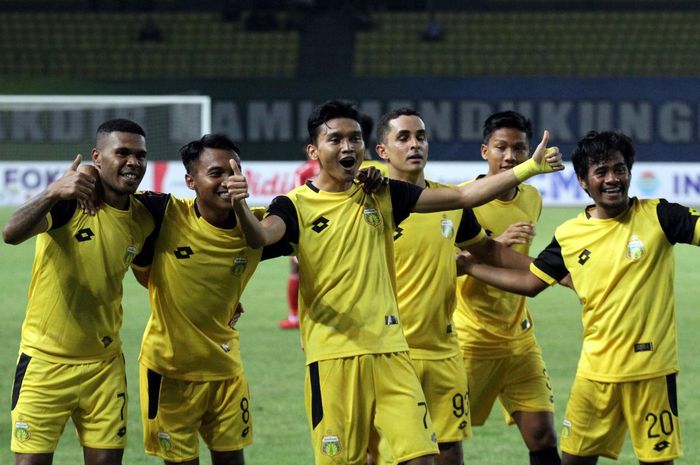 After a slow start, the club had a solid second half of the season, and went on to finish third in the league. However, it wasn't enough for their title-winning coach Simon McMenemy, now coach of the national team, to keep his job, as he was released at the conclusion of the season.
As attention turns to 2019, the club who are owned and supported by the Indonesian National Police, and coincidentally play their home games at the 3000-capacity police-owned PTIK Stadium, have re-tooled to make another run at the championship.
The team will have a distinctly South American flavour with forward Ramiro Fergonzi of Argentina being joined by the Brazilian duo of Anderson Salles (defender) and Flavio Beck (midfielder).
Will their pockets be deep enough to challenge for the title again in 2019? It seems unlikely, but nobody predicted their title-winning run in 2017 either…
Persib Bandung
One of the oldest and best supported teams in Indonesia, Persib Bandung were running away with the 2018 Liga 1 championship until fan trouble in a match with arch rivals Persija Jakarta, in which a Persija fan was stabbed and killed, saw their stadium closed for the second half of the 2018 season.
Fan support at the 38,000-capacity Gelora Bandung Lautan Api Stadium is always raucous, and intimidating for visiting teams. Without their passionate home fans roaring them on, Persib's wheels fell off and they eventually finished fourth after suffering through four losses, five draws, and only one win in their final 10 matches.
Expectations are high that the 2014 champions can make a sustained push for the title in 2019, avoiding crowd trouble and making the most of their intimidating home match atmosphere.
Persija Jakarta
Persija Jakarta are the most successful club in Indonesia, having won 11 league titles in their 90-year history.
Fans of the capital city club, known as Jakmania, endured an 18 year wait to win a championship, with the drought finally broken in 2018. The club actually did the league/cup double in 2018, winning the Piala President final against Bali United.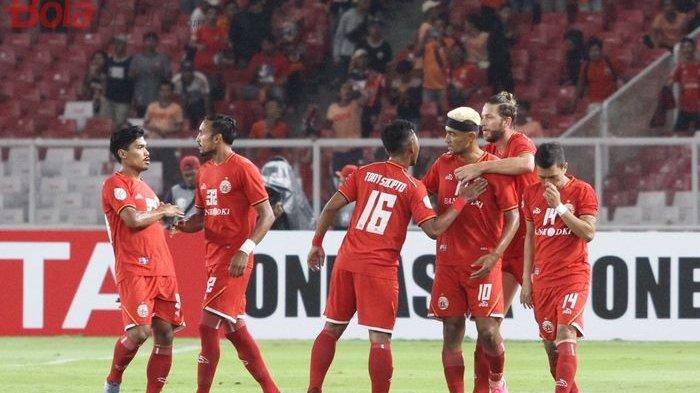 The 2018 league win was shrouded in controversy, with rumours swirling around the Indonesian archipelago that results were being bought. Notably, Bhayangkara's draw with eventual runners-up PSM Makassar, and Persija's penultimate game of the season against Bali United. As the rumour goes, Bali United's manager at the time, Widodo Putro, refused to take the bribe, and consequently paid with his job. This sparked incredible scenes at the match, as Bali United's 'ultra' supporters Northsideboys 12 stopped the game several times with flares and fireworks, in a match that Persija would go on to win 2-1 to almost certainly seal the title.
The defending Liga 1 champions 2019 season has gotten off to a torrid start, thanks in no small part to their superstar striker Marko Šimić currently being detained in Australia after allegations of sexual assault on a flight from Jakarta to Australia, when Persija were scheduled to play an AFC Champions League qualifier against the Newcastle Jets.
Persija lost to the Jets, meaning they would compete in the second tier AFC Cup. Things didn't get any better, with Persija taking just four points from their group stage matches. They were also knocked out of the Piala President, however they are through to the semi-finals of the Piala Indonesia after a controversial quarter final victory.
Persija are the perennial favourites to win the league, and with a squad bolstered by central defender Steven Paulle and forward Silvio Escobar Benitez, it would be a brave person to bet against Persija Jakarta hoisting the Liga 1 trophy once again in 2019.
PSM Makassar
The oldest team in Indonesia, founded in 1915 and hailing from the earthquake-ravaged South Sulawesi region, PSM Makassar have been desperately unlucky to have not won a championship in recent seasons.
In 2017 PSM finished third in the tightest battle in recent memory, and went one position better in 2018, finishing second to Persija Jakarta by the narrowest of margins.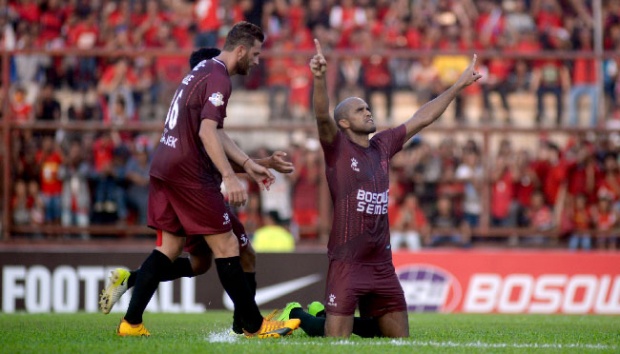 2019 could be a tough season for Juku Eja, The Red Fish, as they look to rebuild following the shock resignation of their erstwhile Dutch manager Robert Alberts due to health reasons. While they will miss the straight-talking, leather visor wearing Dutchman, his successor Darije Kalezić has a strong pedigree, having most recently managed the Wellington Phoenix in the A-League.
The team have started 2019 well, picking up 11 out of a possible 15 points in their AFC Cup group, and will look to build on this form going into Round 1 of Liga 1, but a title-winning season looks a bit beyond them at this point.
Our Tip
Football in Indonesia is like a big diesel engine. It takes a while for all the teams to get rolling, there are shock results every week, but eventually the stronger teams find a higher gear and start to crush their weaker opponents with regularity.
Indonesian supporters are arguably the most passionate in South East Asia, with huge crowds turning out come rain or shine to make a cacophony of noise and colour. None more so than newly promoted PSS Sleman, who are partially funded by their own supporter group through the sale of 'ultra' merchandise.
While several teams start the season with high hopes, and their fans with huge expectations, there can be only one winner.
Our tip? Persija Jakarta to finish as Champions, with Bali United as Runners-Up.