Neymar da Silva Santos Júnior, commonly known as Neymar and Neymar Jr. is a Brazilian Football sensation who has been the talk of the town, since his move to Barcelona in 2013. The 26-year-old is undoubtedly the most talked about football player after Lionel Messi and Cristiano Ronaldo, and has taken the sport to another level in the shadow of his peers.
Despite his young age, Neymar Jr took the Football fraternity by storm and being from a country having unbeatable football bloodlines, his dazzling and awe-inspiring performances have been acknowledged by many legends and his zest has regularly been compared with that of Pele's. Neymar's presence certainly makes Brazil as one of the strongest sides in the World Cup.
Neymar Jr. is a complete package, he is quick, has fantastic dribbling skills, can pick an impossible pass and is more than capable of sending the round beauty into the nets with either foot. Playing for a club like Barcelona alongside the best in business like Lionel Messi and Luis Suarez, he already has a formidable fanbase and here are the 10 Interesting Little-Known Facts About Neymar Jr. that every die hard fan should know.
Little-Known Neymar Jr. facts
1. Neymar Jr. only played for Santos before his Move to Barcelona
While Barcelona will be remembered as the team where Neymar Jr. flourished as a footballer, Brazilian club Santos will always remain the one who actually brought this player to the spotlight. Santos discovered his talent way back in 2003 and Neymar played 11 years of football with them, before his Barcelona calling. (The reason behind why his last game with Santos was an emotional one)
2. Neymar Almost Joined Real Madrid
At the age of 14 years, Neymar successfully went through all the trials and was on the verge of joining Real Madrid, before Santos paid an undisclosed amount to keep him in Brazil. However, there is also a theory that the player was rejected in the final trial and when it came to his 2013 transfer, he in-turn rejected Real Madrid's offer and joined Barcelona for a much lower price.
3. West Ham United Made The First Bid on Neymar
It's not that Barcelona selectors had a dream and went on acquiring Neymar in 2013. Surprisingly, it was West Ham United F.C that first took the notice of this Brazilian player and made a bid of £12 million. This huge amount brought Neymar Jr. in the spotlight, triggering a race between clubs like Chelsea, Real Madrid and Barcelona to acquire the player.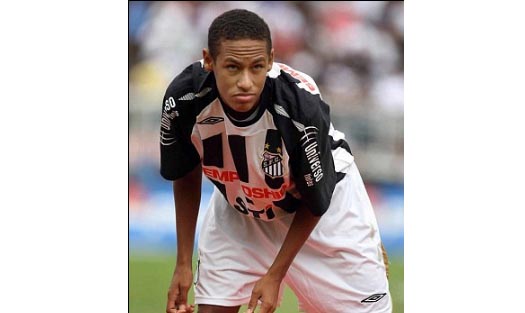 4. Neymar Scored his 100th professional Goal on his 20th Birthday
5th February 2012 holds a special place in Neymar Jr's career. On this day, the Brazilian turned 20 and also scored his 100th professional goal during a game against Palmeiras. Not many footballers can boast about scoring a goal on their birthday, let alone achieving a milestone.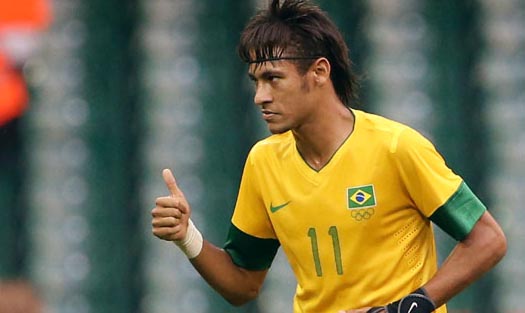 5. At 24, Neymar has scored more goals than Cristiano Ronaldo
Interestingly, Cristiano Ronaldo and Neymar Jr. shares 5th February as their birth dates with an age gap of seven years but when it comes to what these two have achieved so far, Neymar's accomplishments seems to overshadow the ones of Cristiano Ronaldo. By 2016, Neymar had a staggering 2019 goals under his belt including his term with Barca and Santos while Ronaldo only had 107 goals under his belt at the same age.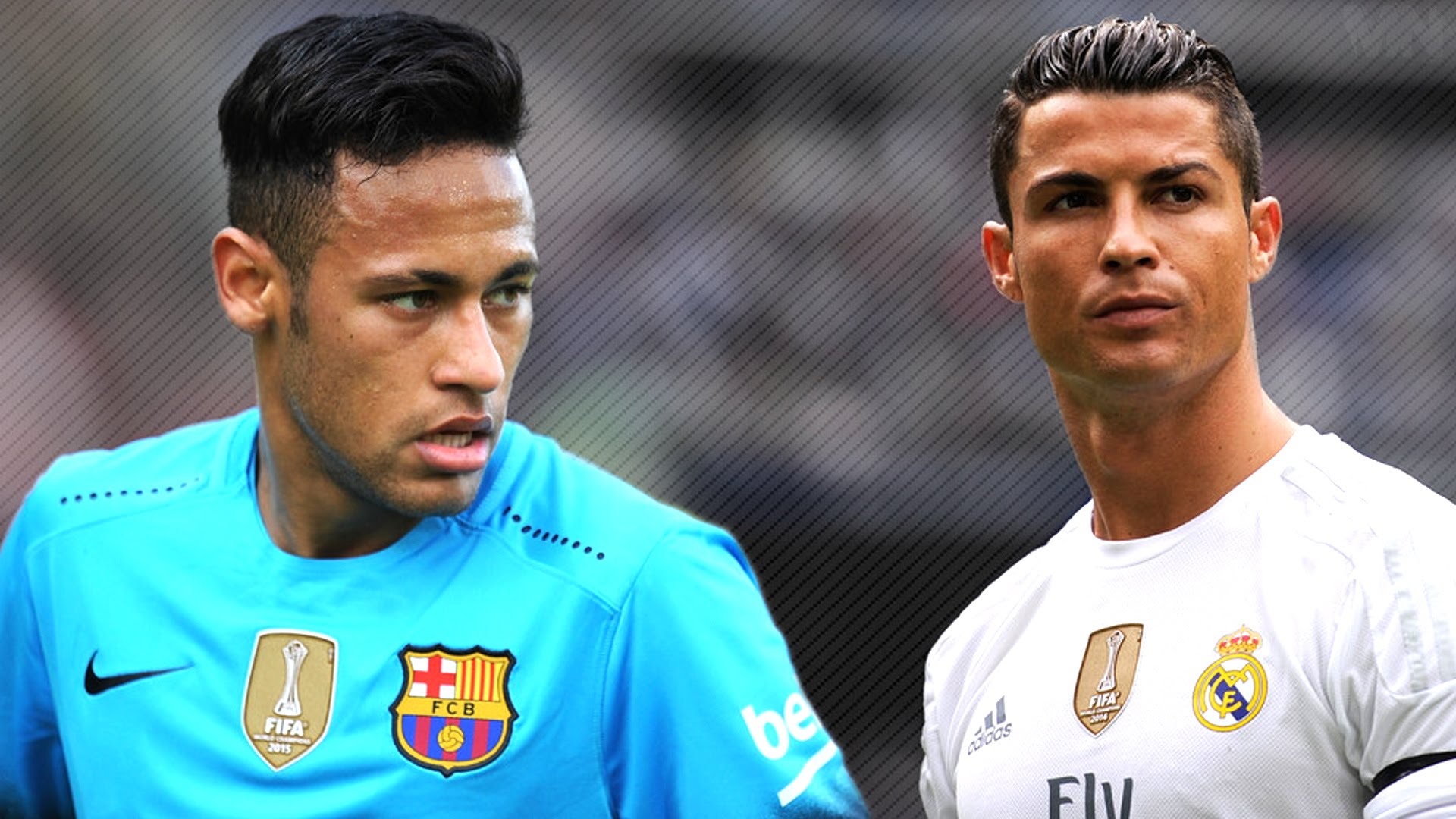 However, the journey of these two players can't be compared with each other but the fact is certainly worth knowing.
6. Neymar Is the Only Brazilian Athlete to Feature on TIME Magazine's Cover
Featuring on TIME Magazine's cover is undoubtedly one of the biggest dreams of a celebrity and Neymar Jr lived his dream at the age of 20 by featuring on the cover in 2013.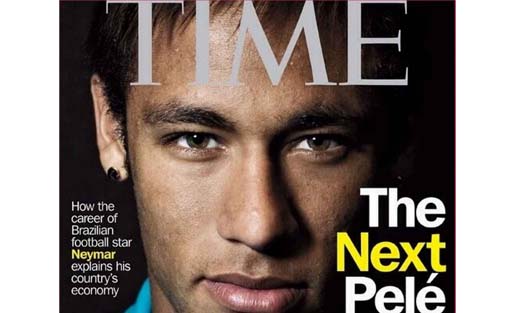 Interestingly, he became the first Brazilian athlete to do so as only other renowned persons from the country to ever feature on TIME Magazine's cover were politicians.
7. Neymar was named as the World's most marketable athlete in 2013 by SportsPro magazine. He beat the likes of Cristiano Ronaldo, Lionel Messi, Usain Bolt and Rory McIlroy while stepping up the ladder.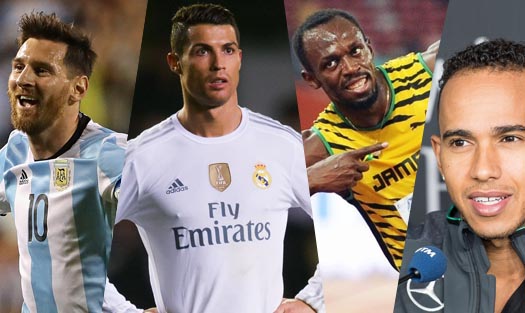 8. He Became Father at the Age of 19 Years
Neymar Jr. shocked the world when he became father to a baby boy in 2012 and is now a proud father. Neymar refused to disclose the mother of his offspring to 'protect her and the child'.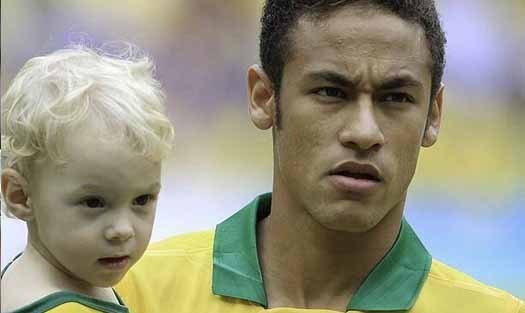 9. Neymar Jr. Nearly Died in an Accident
The one thing that still haunts the Brazilian football prodigy is the fact that his family was subjected to a car accident when Neymar Jr. was just four months old. He was in a baby chair at the back seat of the car and was thrown out of the vehicle after the collision. His parents couldn't find him initially but was later recovered by the locals, having a huge cut on his head and drenched in blood. Fortunately, everyone recovered from the accident without any fatalities, however this fact comes in the most shocking Neymar Jr. facts.
10. The List of Trophies Bagged by Neymar Jr. is Endless.
Best Young Player of Campeonato Paulista (2009), Best Forward of Campeonato Paulista (2010, 2011) Best player of Campeonato Paulista (2010, 2011 and 2012), Best player of Copa Santander Libertadores (2011), Prêmio Craque do Brasileirão Championship Squad (2010), Arthur Friedenreich Award (2010), Silver Ball (2010) – Best Forward in Brazilian League by magazine Placar, Golden Boot (2010)– Most goals in all competition in Brazil, Copa do Brasil Top scorer (2010), South American Youth Championship Top scorer 2011. Phew!! And there are many more to the list.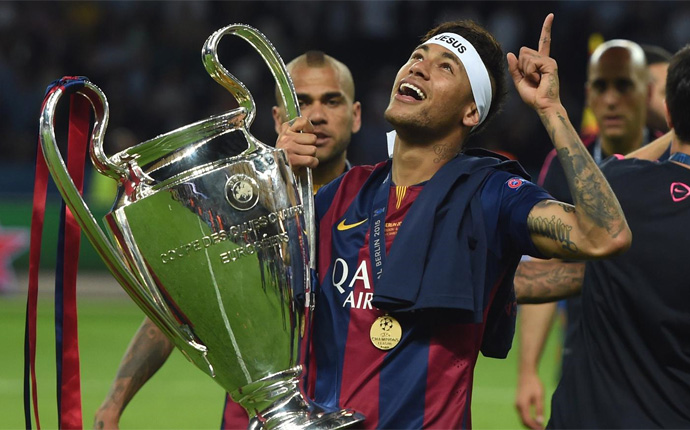 There are several more years of football left in Neymar Jr. and his career has just started. We expect him to break and make more records and entertain us with his classic play in the coming future. These facts about Neymar may have shocked you as well.
Follow us on Facebook, Twitter and Instagram for more updates. Don't forget to like and share. Do tell us your views in the comment box below.
24 January 2017
Rohan Jaitly