In the realm of professional boxing, there'll be possibly no one around who will float like a butterfly and sting like a bee, quite like Ali! That said, there might never be another one who will fill the void left behind in boxing by Floyd!
There is an endless stream of pictures and videos that give an idea about his personal life. Snapshots of him globetrotting around the world are a common social media highlight in today's times. There's been massive interest about just what it is like inside his private jet. One moment orchestrating a few thousand dollars' worth private party for friends in Los Angeles and the other, watching a boxing match at Las Vegas, it could be said where Floyd Mayweather truly belongs is inside the ring.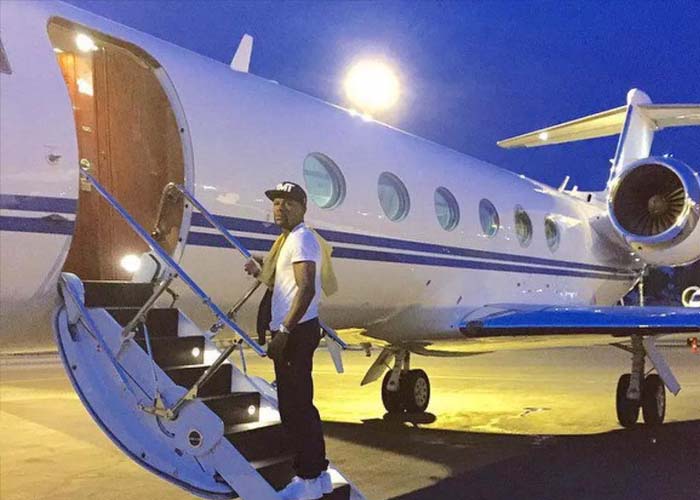 At 41, he happens to be a successful former professional boxing icon and a popular boxing promoter. In his prime, and considering at 41, he's not exactly old, he was contesting for top honours for the United States of America at the Olympics. Back in 1996, as just a 20-year-old Floyd Mayweather had already clinched a bronze medal having reached the semi-final stage of the 57-kg category.
There is always champion boxing material around. There will always be others who will come along and topple some records. But none will be able to occupy a place in the cultural and emotional fabric of professional boxing quite like Floyd Mayweather.
Recently, Mayweather, a man who should also be described through another moniker, Mayweather record-breaker, for the quintessential Floyd Mayweather records he holds, walked into a strip club at Vegas. Out there, he'd nonchalantly throw away $50k out as if it didn't really matter.
But he was able to afford such extravagant spoils in life only because a long time back, he'd collected all of that through painstaking effort and massive courage.
Very quickly then, what are some of the top and most revered Floyd Mayweather records?
One of the greatest Floyd Mayweather Records is his overall performance
Floyd Mayweather might be modestly calling himself as "The Greatest Ever" or, in other words, TBH, but he was a boxer who also had the numbers to back up the 'modest' claim.
One of the very few professional boxers in the history of the sport to have remained undefeated till the end, Floyd Mayweather dabbled in several contests and emerged unbeaten.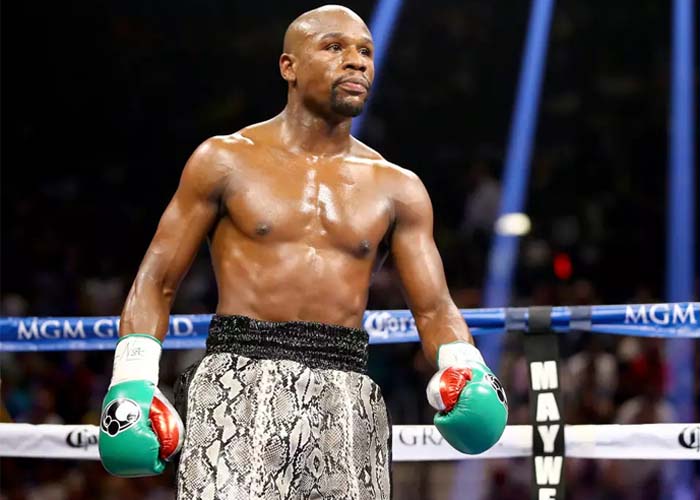 So far, his record as a true great of the sport remains unchallenged, having contested in 50 matches, only to have remained unbeaten in all of them.
Will this record be ever matched?
One of the 6 greatest undefeated boxers of all-time
Some of the greatest names in the realm of professional boxing are of those who managed to retain an unbeaten string of performances, ever since debuting.
There are, at present, very few boxers who've managed to emerge as the better of their opponents in every single contest they've been a part of.
Among these are icons such as Laszlo Papp, Ricardo Lopez, Edwin Valero, Joe Calzaghe, Rocky Marciano (who was played by Sly Stallone), and Floyd Mayweather.
This may surely be a record looking at which Floyd himself may have burst into a splash of tears. Well, tears of being overwhelmed with the happiness, of course!
One of the best knockout percentages ever
For someone who contested in 50 bouts, from 397 rounds, one of the finest Floyd Mayweather records is the overall knock-out percentage he holds: 54%.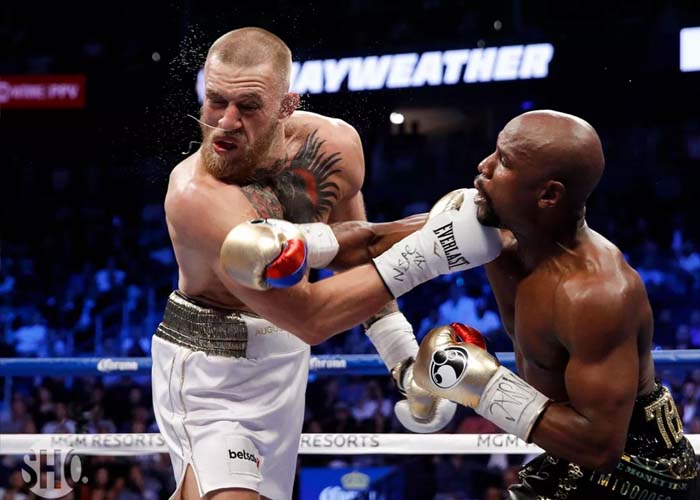 This is amongst the best percentage of knockouts in the history of the sport for a boxer with 50 bouts against his name.
Winning in one of the most-coveted, one of the highest revenue-generating bouts ever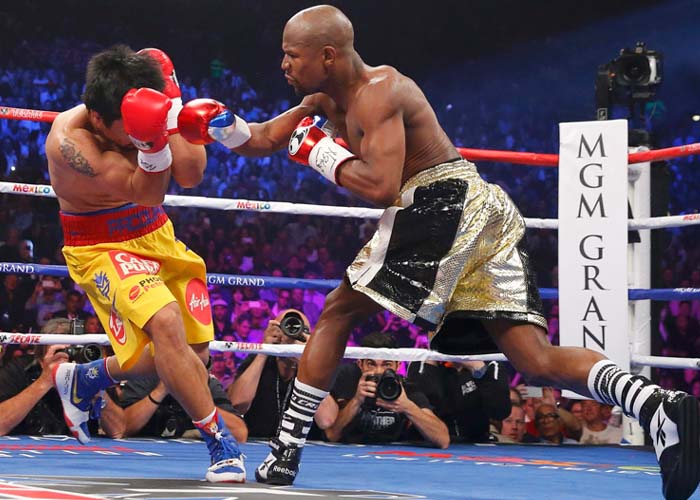 May 2, 2015, will always be remembered for being a date on which Floyd Mayweather became more than just a boxer; rather emerged as a conqueror of a true magnum opus of professional boxing.
In the grand contest against one of the game's greatest and most decorated names ever, Manny Pacquiao, Floyd Mayweather won what could be called a Tennis-equivalent of a grand slam.
Touted as one of the finest and most-watched contest- justly called The Fight of the Century- Mayweather beat the Philippino great in 12 rounds.
Not only did Mayweather land the defining punches in this contest but also successfully defended against a vicious attacking style of the 'Pac-man' throughout.
An outstanding list of titles against his name
There are celebrities who accomplish multiple-academy award-winning roles, there are singers who bag several Grammy's and then there are sportsmen who become icons as a result of what they achieve.
Floyd Mayweather's name weighs among the best in professional boxing. And this is exactly why:
He is the holder of several world titles- 9 of them being major world titles (featherweight champion, lightweight champion, welterweight champion, super lightweight champion)- and also holds the prestigious record of winning many lineal titles and Honorary titles.
The latter, includes:
WBC All Africa super lightweight champion
WBC Emerituslight middleweight champion
WBC Diamondlight middleweight champion
WBC 24K Gold light middleweight champion
WBC Supreme light middleweight champion
WBC $1,000,000 Emerald welterweight champion
WBA Man of Triumph Gold welterweight champion
These Floyd Mayweather Records really sets him apart from others. Let us know in the comment box if you think he is the greatest boxer of all time?