"Tomorrow, I am hoping for rain", said a calm but determined Max Verstappen at Sepang earlier today. One reckons, had that come from a Daniil Kvyatt, Marcus Ericsson or, even Nico Hulkenberg- it might not have meant much, truth be told.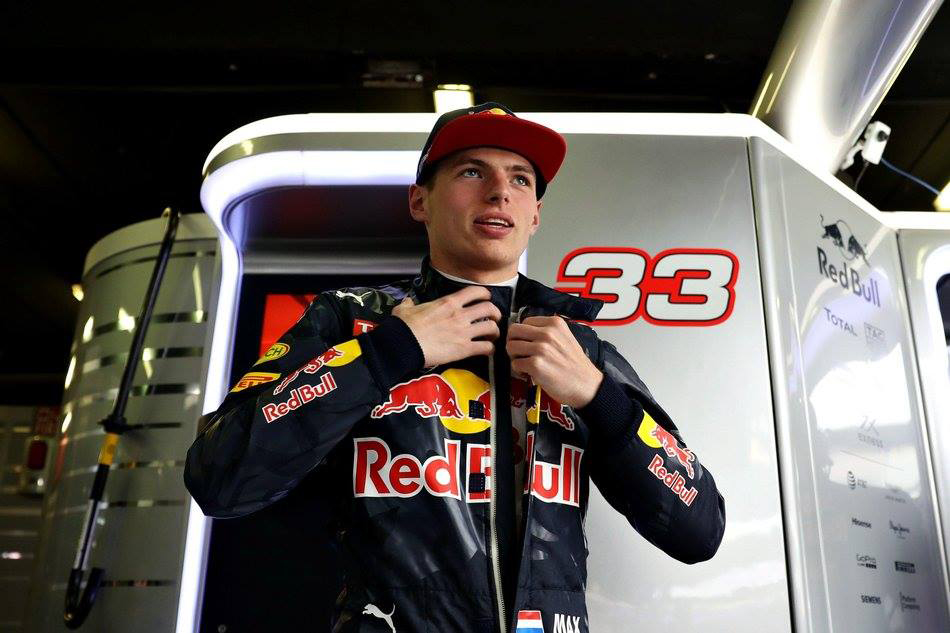 But since it's coming from a man they've already termed as 'Regenmeister' (master of driving in rains)- a title previously attributed to stalwarts like Senna and Schumacher- you might not want take Max Verstappen lightly.
But up first, let's rewind to the past. Those who saw Verstappen drive, rather maraud that Red Bull to the checkered flag braving what was clearly a wild skirmish at Interlagos in 2016, described the bloke as a maverick. It's never that easy at Brazil, is it? Rather, ever at rains, isn't it? Picture Senna, Estoril, 1985? Picture Schumacher at Spa, 1997?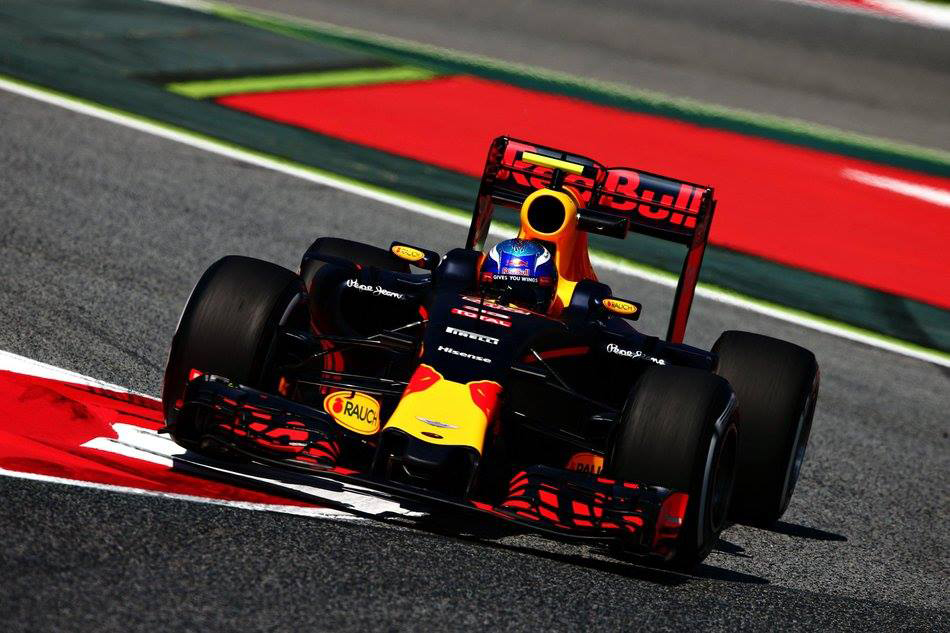 Not since a Senna or a Schumi- arguably two of the finest drivers to have ever graced the sport has one dominate proceedings at Interlagos quite like Max Verstappen on November 13, 2016.
It didn't matter to Max who raced alongside. It didn't matter who competed against him. He wasn't only battling the prancing horses in the 71-lap contest. There was rain, rather loads of it, and then there was the Verstappen show.
Even those who followed his drive from the sidelines- including local hero Felipe Massa- a crowd favorite at Sau Paulo noticed that achievements like a P3 often stand as mightily brave as P1.
Lewis would agree, you'd think! As would Nico Rosberg, 2016 world champion, someone who described Verstappen's late charge on his Mercedes in the season-decider at Abu Dhabi during the closing stages as, 'Mad Max was darn close, rushing in, anything could've happened I feared'.
In a sport where drivers combine skill and temerity to produce one heck of a competition on the circuit, it pays to watch Max Verstappen. Even though the current 2017 season might not prove so.
It's okay to have a race retirement or two. In fact, three DNF's don't actually account to much tragedy. But while teammate Ricciardo, currently P4, a mighty 24 point ahead of Ferrari's Kimi Raikkonen is looking mightily certain to give Bottas a run for his money, Verstappen's run thus far has been nothing but disastrous.
Having 7 DNF's against his name doesn't make Max happy. But what it might do, however, is that it could provoke the young Dutchman into either putting a belter of a performance at Sepang- the final Malaysian grand prix ever (as per current FIA ruling) or it might result into a frustrating ruckus, something Verstappen's 'orange-brigade' have grown unfortunately used to in 2017.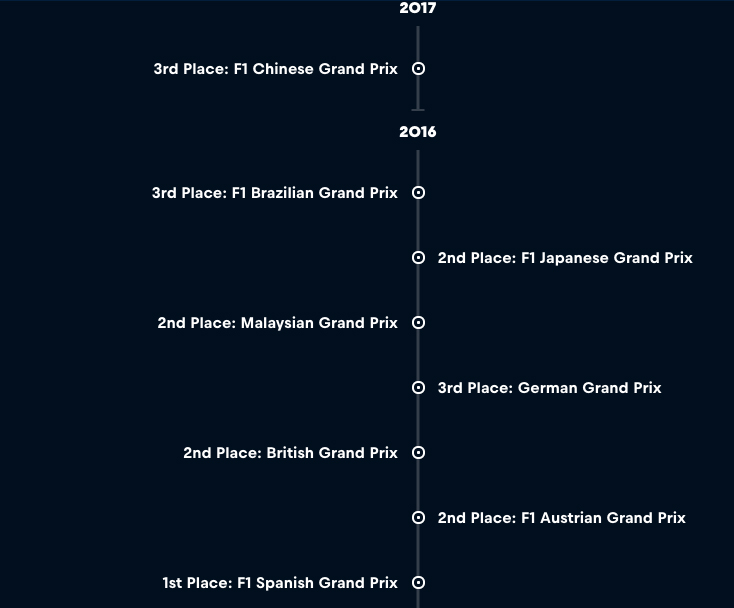 But who's to know what can happen? This is F1, after all. No child's play. A late entry into a chicane can cost you a win.
A tyre puncture might result into a head on collision with the opponent roaring in front, looking set to win a grand prix.
Particularly when it's Verstappen- as passionate supporters including David Croft, an entire Netherlands, whole of Belgium, who knows, half of North America, millions of Red Bull fans around the world, including Christian Horner, well obviously would note- anything's possible.
You know he's special when a Kimi, described by some as cold, bloodless and not exactly a fan of media manages to put a chuckle despite having had to endure a rather 'tactile' relationship with Verstappen on the track. Fans wouldn't forget the events at Marina Bay, Singapore a few days back, right?
But, that's racing after all. Unpredictability happens when one hardly expects it.
He was only 18 years and 227 days old when Verstappen found to his delight a roaring crowd that had gathered to see Catalunya conquered. In winning the Spanish grand prix, his maiden race win, Verstappen not only became the youngest driver ever to win a grand prix, rather shook the crowd that saw the likes of Raikkonen, inarguably amongst the quickest on the grid failing to catch the youngster in a titanic duel to the checkered flag.

What a day it was. May 15, 2016.
The crowd seemed tamed as were the mice following the legendary Pied Piper. In this case, Max Verstappen produced music from the RB 12. Hundreds of thousands that had gathered to see either of the Mercedes drivers- Hamilton or Rosberg or the Ferrari guys- Vettel or Raikkonen- stroll to an easy win were stunned by 'Maximum' impact.
But not everyday is an easy day. This is Formula One. This is the highest echelons of racing, the Academy Award stage for drivers willing to go the extra mile in search for great meaning and purpose.
So what drives Max Verstappen? "Being on the limit", confesses the charming Dutchman. In F1, a sport where you've got to be cool as ice for the competition out there can be as terse as walking barefoot on molten lava, pundits join chorus to unanimously agree that Max's the one for the future.
In an era where commercial deals dripping of grandeur and power games often dominate sporting headlines instead of the real hero out there, F1 needs a rescuer. The likes of Alonso and Raikkonen are ageing warriors staring into their swansongs. Hamilton is dominating alone in the front with Ferrari playing catch up.
With Ricciardo stealing the limelight in what has been a superb cat-and-mouse chase be it the Hungaoring, Spa-Francorchamps or the Principality of Monte Carlo this year- it's been a hard seeing Max scratching his head from the team garage.
It's seemed more like a bunker in Max's case with a young soldier having to step back with the way his Red Bull has behaved.
But one reckons with records such as 8 podium finishes from 54 race starts and already 321 points and counting- the sun is shining bright on the famous Dutch driver. Then, when one notes that in the middle is a bloke who secured his legal racing driver later but his maiden grand prix victory earlier- things seem brighter than before for F1.