Hit Google or any place on earth that has any document stating his timeline and you'll find- Ayrton Senna da Silva- 1961-1994.
That is what is believed, universally.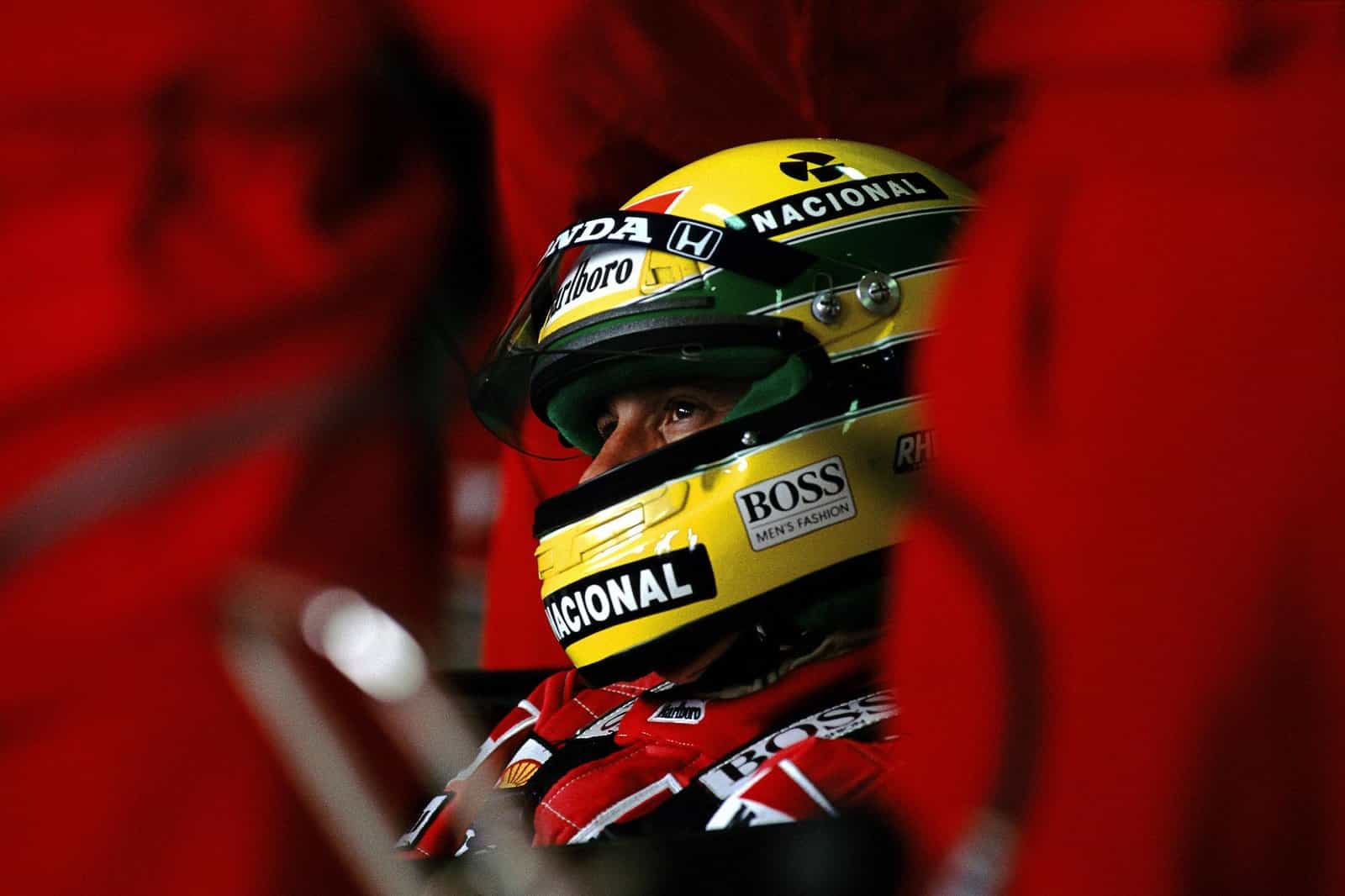 But, Senna isn't dead. Somebody bluffed you. It was a bad joke, repulsive even. It was selling the world's greatest dummy. And we fell for it. All of us. Senna can't be dead. Senna's don't die. Senna's can't die. Senna's weren't born to die. Senna stands for immortality. And dying is tantamount to leaving. It signals going away.
It is not hardwired in the DNA of a man who represents to this day, the sheer atomisation of Formula 1. The putting of life at stake, in fact, forgetting there was a life outside racing- that is Senna. The cold-blooded stare at another great of the sport- Prost and the mildly irate tone at back answering Sir Jackie Stewart, representing the same ostentatiousness one saw when the Brazilian went flat out in races- that is Senna.
Confounded by a deeply intrinsic desire- a perplexing one- in his search for meaning through racing- that is Senna. Perhaps desperately finding himself standing at the end of the Monaco tunnel or at around the hairpin bend at Donington Park, thinking how could he have bettered a lap- that's Senna.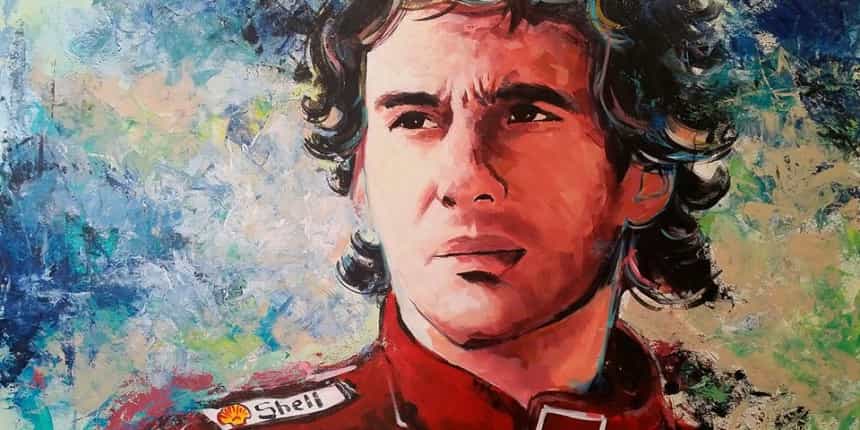 Even as in flesh and blood- he is gone, in spirit he continues to permeate his magic everywhere. Regardless of where, whether the Principality of Monaco or the exuberance of Spa Francorchamps.
How on earth could Senna ever leave Formula 1? For in his ballsy standards of perfection-the journey he was on- there was such thing as stopping. It was ill-advised. It's the madness ahead of the curve that few have the sights on that Ayrton Senna was interested. It defined his desire to live. And depending on how you see it, an accident or a fatality, Senna seems just lost in a happy transit in finding his line of infinity.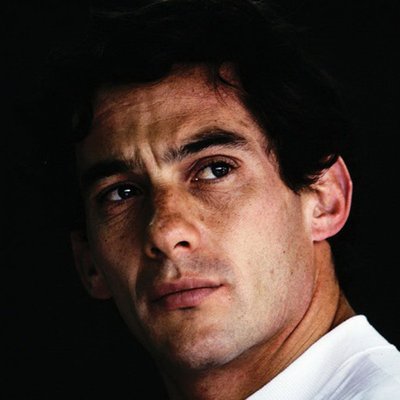 But what he did leave behind for us besotted and constantly fidgety mortals is every tiny remnant of a memory that sparkles with the quintessential madness of F1's most consummate talent. No driver before him- appreciation for Bruce McLaren, regards to Fangio, salutation to Jim Clarke, tip of the hat to Sir Jackie Stewart, a warmly hug to the late Jim Surtees, a clap for Nelson Piquet- and none since have defined F1 as much as Ayrton Senna.
He isn't a great. He is the pantheon that defines greats. Senna was both lightening bolt and the entire sky. He was the heady cocktail prepared by mixing daring, daredevilry and an incessant desire to win. It was whacky, it was wicked and it was absolute adrenaline inspiring. We drank it time and again- all of us. And my word, our greed? Perhaps, there are some thirsts that may never be quenched.
Quite like Senna's?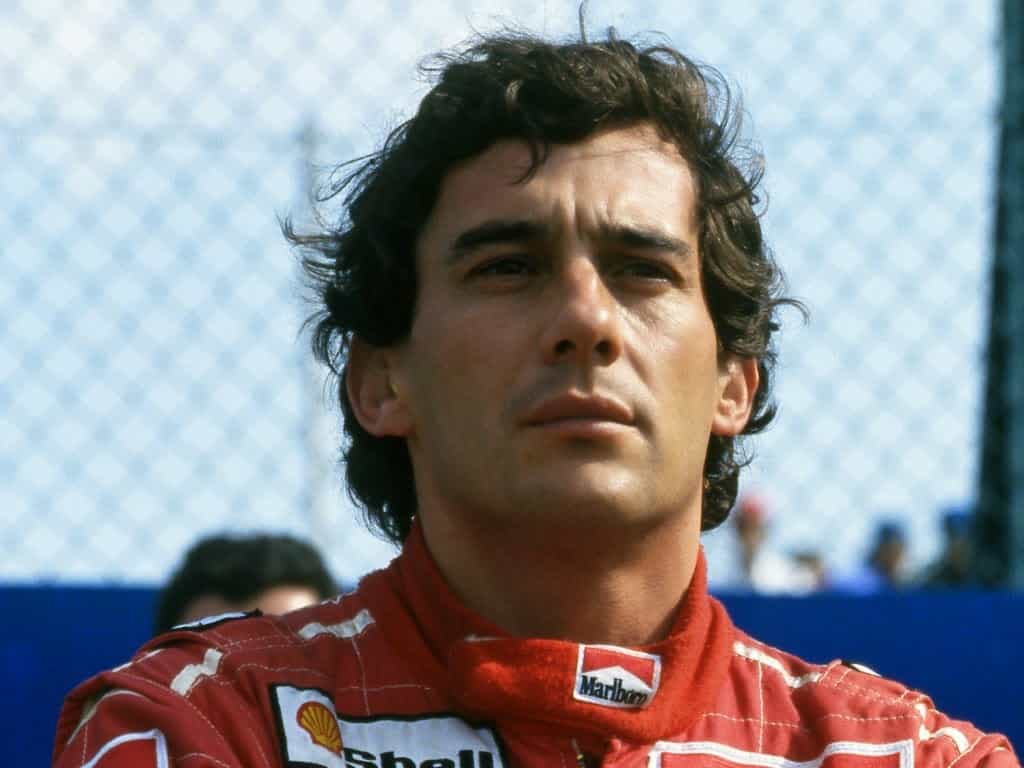 He was on this maddening path to perfection- which was fundamentally a flawed trajectory (or subject) to tame. Because, we are told there ain't no thing as perfection. It's the ultimate yardstick against which he better ourselves in the present. Like tomorrow- who none have seen- perfection never arrives. It's endless. Logic presses upon us to understand rationality. But who says Senna was rational? He wanted to go for every gap there existed else he wouldn't have called himself a 'racing driver'. He wanted to tamper with the unknown. How else could you have programmed your mind to consume all that happened at Donington Park in 1993? Could there have been any other on walking limbs who could've produced from being fourth on the grid- 3 back-to-back passes and in the opening lap, within seconds of the five lights going off?
Where other struggled for grips and traction, Senna in the wets found his balance. Was this proof he was from some place else?
What worried you as fans about Senna's boundless desire for learning was what if he'd injure himself or hurt others? But he was unstoppable- both in a race on the circuit and off it. Racing was his drug, his hurt as also his cure. He couldn't do without it. And in the end- lest it be forgotten that close friend Sid Watkins told him at the back of Ratzenberger's demise that Senna could chose to walk away- that he chose otherwise.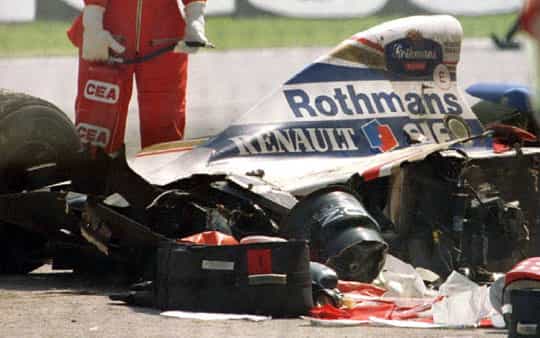 To this day, two and a half decades after the carnage at the Tamburello corner at Imola, the mind cannot stop asking: what if Senna would've walked away? Instead, he chose to sit in that recalcitrant machine of his; arguably the most reviled Williams car ever and decided to master doubt, confound uncertainty. And unleashed himself as an evil bogeyman on his subject- F1- that he'd so unabashedly mastered many a times. Was it in this inexhaustible lust for taming it one more time, that he fell for it completely?
Some say the fault was in the steering column that broke. Some point to the faulty wheel base of the Williams. All we know is the heavens collided with earth in snatching back on of their own. Perhaps the lease had expired without a scope for renewal. Perhaps the giving nature of mother earth came in way of not holding back one of its dearest sons.
Born in Brazil, dying in Italy, respected world-over- Aryton Senna was the love child of carefree brashness and imperturbable concentration. A racing carnivore and a familiar ring-master- loved as much as he was chided, Senna was both- man, messiah, freak and a somewhat flawed human being. There's this amazing profundity with which fans have snuggled up to the quote, "I am not designed to come second". The ordinary human mind that understands fragility and uncertainty is so much of a reality in life would knock it down for being a sign of hubris.
But then again- legends, there've been many but icons- there're only a few. And Senna was emblematic to F1 in the very core of the sport's being. He's the national postage stamp for the republic of motor-racing. It doesn't get any better or grander. Yet, he was also a deeply devoted man. As you skin down the racing suit from the bare chested body of heart and soul- you see a man drawn to suffering of the weak and impoverished, moved by compassion and united by a passion to work for upliftment of the poor. That is why every square inch of a brick immersed in Graffiti-devotion of Aryton is soaked in gratitude of a sincere man. But as with all great men, Senna excites us with the possibility of fathoming what "could've been", us craving for all he could've attained. And he also leaves us silently to ponder: whether there can be a full-stop for any passion pursued in life.
Senna added to the grandeur of F1 through 19 fastest laps, 65 pole positions, 41 wins, 80 podiums. But would you call him contented? Did he find his peace?