Vettel, with 4 race victories has enjoyed phenomenal success here. 2016 world champion, Nico Rosberg has dominated proceedings in the past. Raikkonen secured his maiden grand prix victory here in the heart of Malaysia. What's more- Hamilton hasn't always scored a maximum here- given the imperious form the Briton has been in.
There has hardly been a dearth of action here at Sepang.
Yet, when the Malaysian government announced earlier this year about discontinuing the grand prix at Sepang, stating how the circuit and the grand prix no longer justified the investment it had made toward it- the average bloke on the street in Kuala Lampur was shocked. As were fans in other parts of the world where F1 was no longer considered a sport only dominant in Europe and the Americas.
But one wonders if the locals would still hold grudge as what Sepang produced on October 1- besieged by fears of a torrential downpour- was anything but non-dramatic, typical of a F1's charismatic stroke to sweep fans off their feet.
Acing the 56-lap contest was none other than Max Verstappen, who collected only the second podium finish of his career. But a grand prix that was marred by a major up and down for Ferrari amidst a goodbye template for fans in Malaysia, what did we learn from Sepang in it's final giving to F1 in 2017?
1. Verstappen proves just why he is critical to reviving F1
Earlier this week, he was the subject of a rather brutal meme based on what's been a disastrous 2017 season, social media humorists going as far as putting Verstappen head-to-head with Alonso in a DNF (did not finish) world championship- both drivers race-retiring on 7 occasions.
But one wonders, what would his critics say to Max Verstappen now; race winner of Sepang in what was a closely watched swansong contest.
Max's Sepang effort- his second race win- was worthy of every bit of applause coming his way, not only because of the horrible run-in with bad-luck he's had to endure with his RBR 13.
Rather, in also contending with the pinching feeling of having to do nothing better than watch Ricciardo climb the driver's rankings without much ado, albeit in the same car- it's been a tough season for Max.
But it all came together for the Dutchman on race day. Giving family and friends- plenty to cheer about, having just enjoyed his 20th birthday a day before, Verstappen demonstrated just why's he termed the flying Dutchman.
2. Red Bull's sudden resurgence might make the run toward the season-end interesting?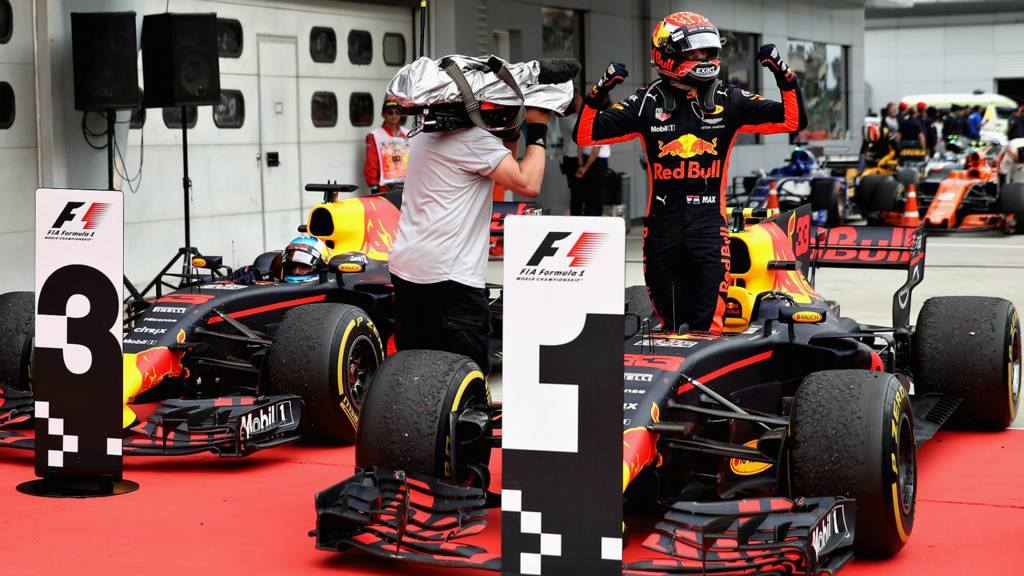 It isn't always that a Lewis Hamilton is denied a race win. But then, Hamilton- currently the frontrunner with 281 points, seemingly poised to win the 2017 season hasn't particularly done well at Sepang in the past.
Having collected a solitary victory here in 2014, Lewis, who was prevented by a clear Red Bull charge powered by Max, found himself 11 seconds off the race winner.
While this augurs well for Max's own good, giving him just the boost he may have wanted for the rest of the races ( having braved a lackluster time), one would think it might not be a cakewalk for Lewis, with the Red Bull's showing the tenacity to still mount a challenge to contest for top finishes in the 5 races to go.
So what this does clearly is that it adds more fuel to Vettel's hopes of somehow denying Lewis what still seems destined: yet another title, with both Max and Daniel playing their respective parts well in making the fight to the title a tad bit more interesting.
3. Ricciardo's nearly unstoppable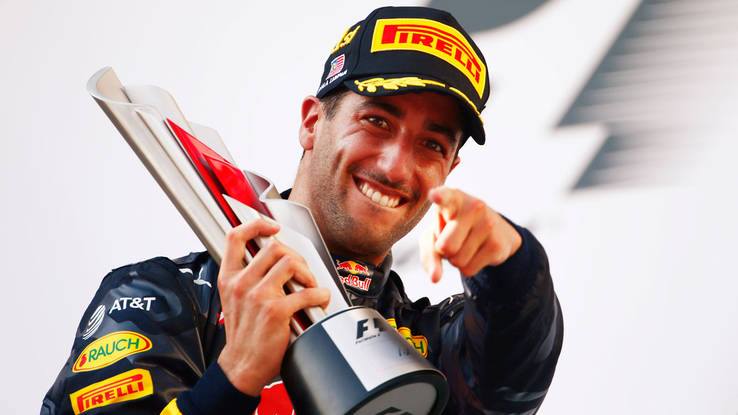 All this year the talk has been about Hamilton and Vettel playing catch up in a Ferrari that's often looked recalcitrant in front of an utterly dominant Silver Arrows show.
But the one man who has been making news for putting together some superbly consistent performances is Ricciardo, a fan-favorite.
In what was a dramatic final grand prix and possibly one of the most intriguing ever at Sepang, Ricciardo ensured that his teammate and man of the moment 'Verstappen' wasn't the only scorer for Red Bull, in collecting a valuable P3- another impressive race finish by the Aussie.
Securing his eight podium finish for 2017, Ricciardo with 177 points and that P4 seems truly capable of catching Valtteri Bottas
In ensuring it was going to be a Red Bull run over the Silver Arrows of Hamilton and Bottas- in terms of utter domination- keeping contact and skirmishes at bay- Verstappen drove a controlled, clinical race to collect the 9th podium finish of his career.
In setting super impressive 1.36. 86 on lap 8 bettered immediately by a 1.36. 246 by lap 13- it was clear to fans as to who would be leading Sepang on a hot, humid Sunday afternoon.
4. Vettel fights back but Kimi endures a Bwoah end to Sepang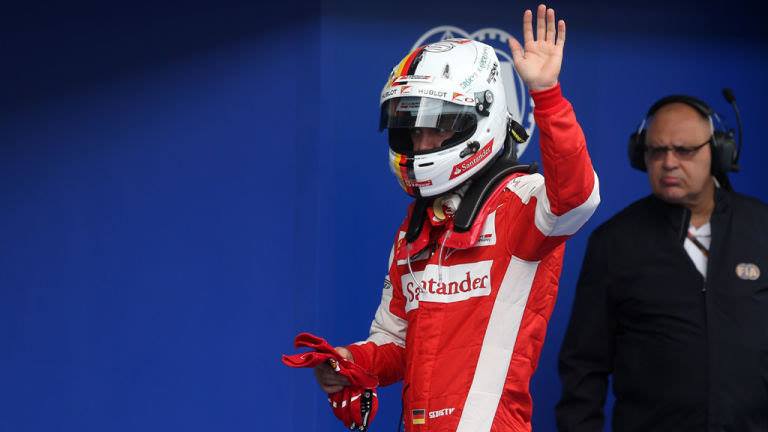 He didn't win the grand prix, but surely gave Ferrari fans something to cheer about. It's never a dull moment with Sebastian Vettel playing catch up from the back of the grid, is it?
By lap 2, the German, who began from P20, at the back of the grid, having faced a major engine failure on Saturday made swift progress and was competing well for P12.
By lap 6, Vettel was battling McLaren's Fernando Alonso- then firmly holding from the Ferrari driver on P10.
By the time it was half the race done, on lap 29, Vettel, clearly opting for a single-stop strategy was contesting inside the top 5.
Putting to good measure his immense experience of driving Sepang, Vettel- a four time winner here demonstrated that renowned ability to extract the maximum from new-tyres, in setting a 1.34.500 on lap 31.
He would eventually finish with a very healthy P4.
Trying to take as much advantage has he possibly could from the rather lackadaisical Renualt's of Hulkenberg and Palmer- Vettel put some zing in those supersofts to put an impressive fight, moving further up the grid rather briskly.
In what was clearly a major heartbreak for Kimi Raikkonen, not that the Finn would be one bit interested to put a word to Sunday's Ferrari debacle- his race was over before it even began. In leaving Raikkonen bereft of what might've been a near certain podium finish courtesy a pre-race engine failure- something none saw coming- the Ferrari driver wasn't the happiest bloke around having to watch the action from the sidelines.
That said Ferrari fans, who've seen only tiny hints of what could've been a 'Red Season' given how dominantly four-time world champion Vettel began at Australia- would want to know what suddenly became of the car that was primed to secure at least a podium finish at Sepang.
5. Lance doesn't Stroll, he fights it out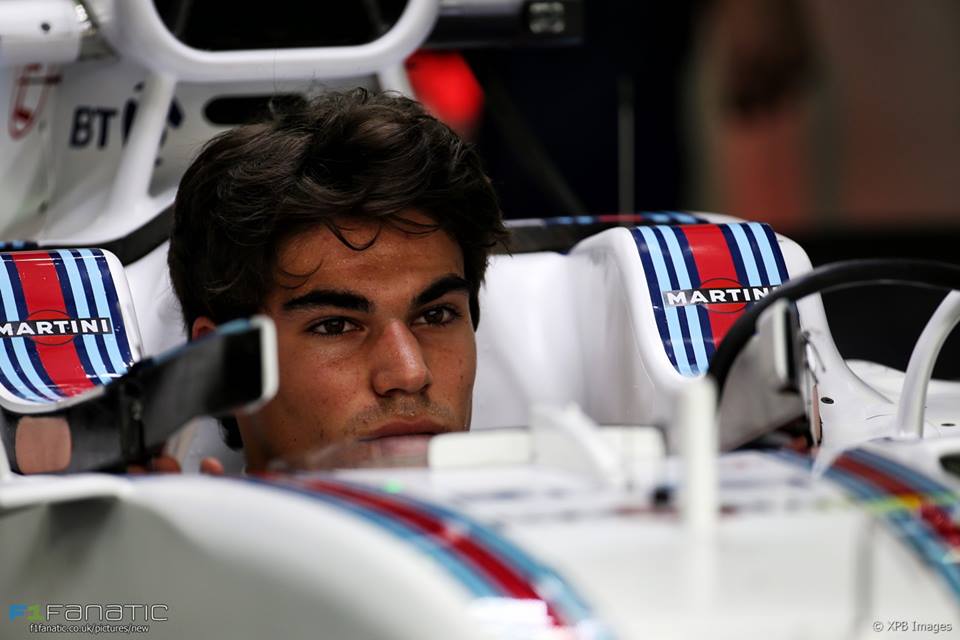 It's not always that one sees a young racing driver compete at the highest level with such precise measure, specially having to contest on a grid where drivers nearly double his age race with élan.
Having endured what's clearly been a difficult but equally memorable 2017- featuring 4 DNFs: including 3 back-to-back race retirements right at the start of the season as well as a maiden podium finish, courtesy a thrilling P3 at Azerbaijan- Stroll demonstrated grit in collecting a useful P8 for Williams.
In so doing, he reminded us just why he's amongst the finest young talents out there to watch for, finishing well ahead of contemporaries like Esteban Ocon P10 and, Palmer P15.
With Williams collecting 6 useful points from Sepang, fans were treated to some healthy competition between the two drivers, the young Canadian blazing past his experienced teammate Felipe Massa in the early stages around those feisty corners at Sepang.
With 5 more races to go and Williams seemingly holding on to a firm but respectable P5 on the Constructor's standings- it hasn't been too bad a season for a driver who has hopefully several seasons ahead of him.